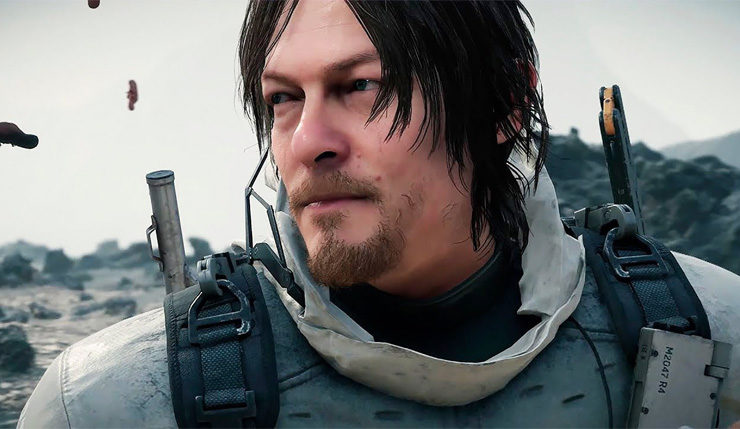 Metal Gear maestro and ex-Konami game legend Hideo Kojima has revealed that he had a totally different project in mind after going independent prior to starting work on the upcoming PlayStation 4-exclusive, Death Stranding. Kojima-san left Konami in December 2015, following completion of Metal Gear Solid 5: The Phantom Pain.
Death Stranding Wasn't Kojima's First Choice After Going Independent
Speaking during an interview with Julien Chieze (again handily translated by the chaps at Reddit), Kojima revealed that he abandoned one particular project, and admitted he's unlikely to revisit it at a later date.
In 2016 we were a handful of people in a tiny office, and in June of the same year we started game design, casting without even knowing the whole game. It's like a marathon, where the middle is the hardest part. The start is easy, everyone is full of energy, then in the middle you cannot see the end, and it feels like there is no end, and it's a terribly draining. But honestly, the closer we get to the end, the more we see that arrival, which gives us extra strength. I had many ideas and concepts, but to be honest Death Strandingwas not the first idea, it was literally the last. There was another game that I had to abandon and I will probably never come back to it. So that is how Death Stranding was born.
During the same interview, Kojima broached the subject of the game's multiplayer component, revealing that it has a similar premise to Spider-Man: Into the Spider Verse. Despite this, he's still keeping his cards close to his chest on the online portion of Death Stranding.
Death Stranding is scheduled for release on PS4 on November 8, and features actors Norman Reedus and Mads Mikkelsen in key roles. The game also features a first-person mode, although no further details have been confirmed at this stage.
Source: Reddit