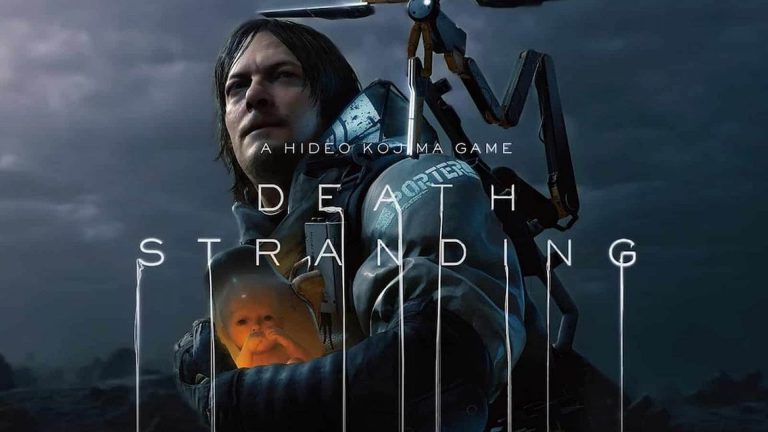 Death Stranding creator Hideo Kojima has revealed in a Tweet that you can play the upcoming PlayStation 4-exclusive from a first-person viewpoint, but stressed that the game is not a FPS by any stretch of the imagination. The news follows the game's extensive showcase at Gamescom 2019 last week, where we were treated to two new characters and fresh gameplay footage.
Death Stranding First-Person View Confirmed
Speaking on Twitter, the Kojima Productions boss was quick to reiterate that Death Stranding falls within the confines of its own genre: Action, Strand Game (Social Strand System).
Since I get this question a lot, DEATH STRANDING is different from stealth game. You can enjoy First Person View but not a First Person Shooter game. It's brand new game genre that adapted the concept of strand that we call Action Game, Strand Game (Social Strand System).
Death Stranding is due for release on November 8 for PS4, and is Kojima's first project since departing Konami back in December 2015. The game will also feature an online component, something which has got Geoff Keighley pretty excited about even though we don't really know much about it just yet.
The project is being powered by the Decima Engine, which is the same tech used for Guerrilla Games' Horizon Zero Dawn.
Death Stranding will feature an all-star cast including Norman Reedus (The Walking Dead) and Mads Mikkelsen (Casino Royale). Kojima revealed that prior to Mikkelsen's casting he was recommended Keanu Reeves, but the Metal Gear creator was adamant about getting the Danish actor on board the project.
Here's the full blurb on the game:
In the near future, mysterious explosions have rocked the globe, setting off a series of supernatural events known as the Death Stranding. With otherworldly creatures plaguing the landscape, and mass extinction imminent, it's up to Sam Porter Bridges to travel across the ravaged wasteland and save humanity from impending annihilation.
Source: Twitter