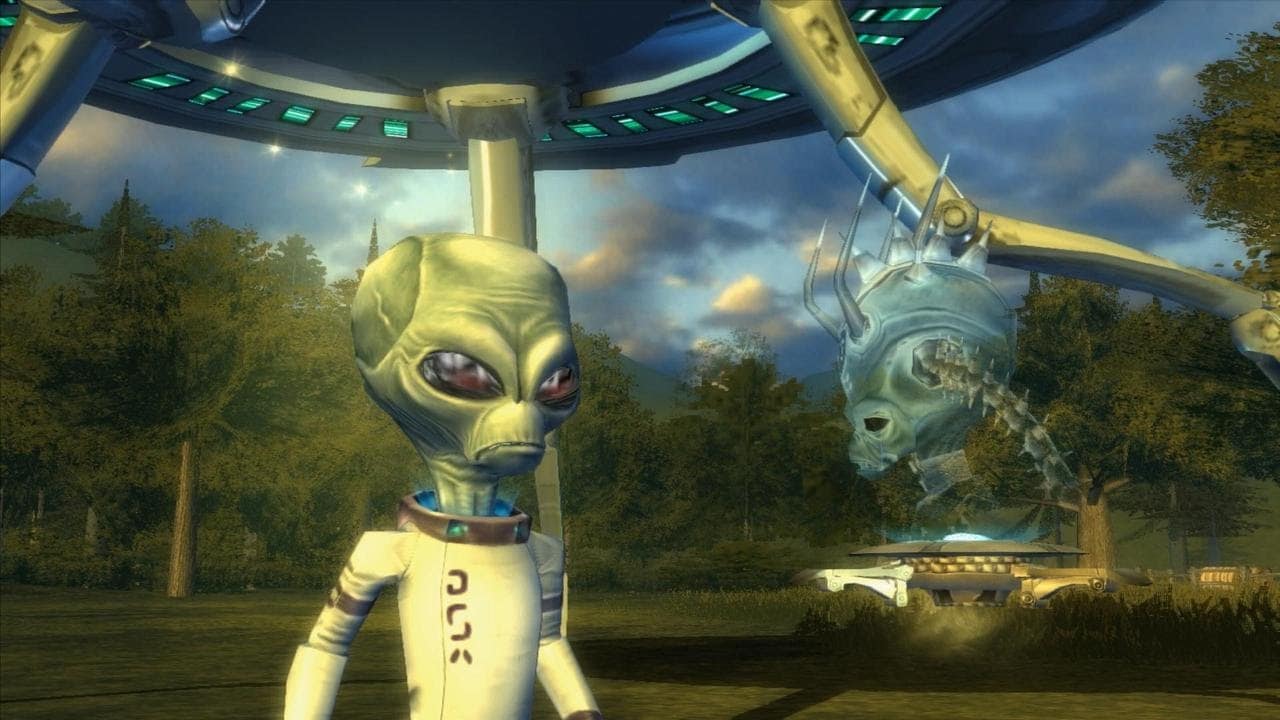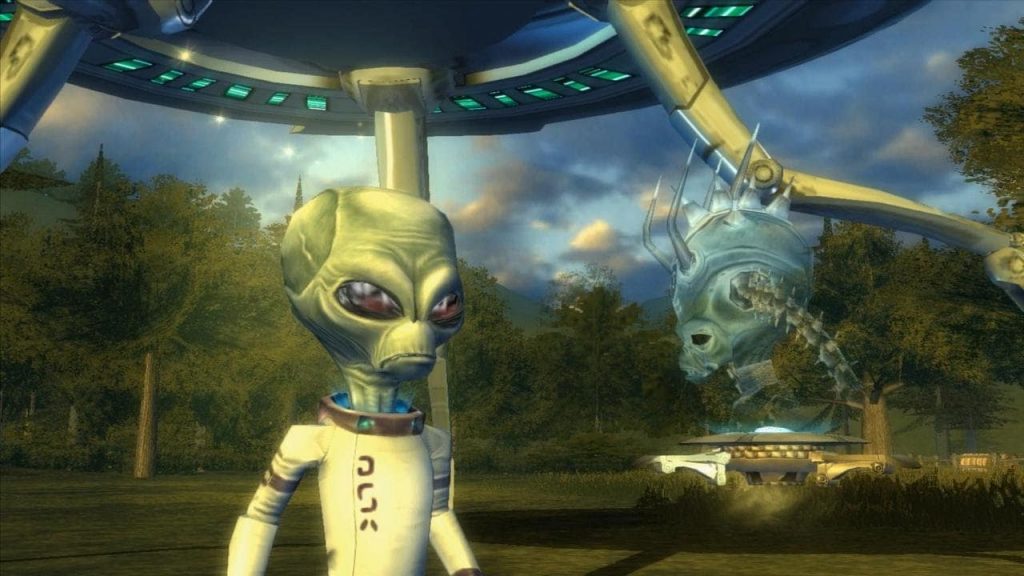 THQ Nordic is poised to reveal a new Destroy All Humans game at E3 2019, following news that the publishing giant is set to announce two new titles at next month's show. Why a new Destroy All Humans though? Well, according to the company, one of the games to be revealed will be the "long-awaited return of a galatically beloved game/franchise."
You don't have to be The Bill's DCI Jack Meadows to work out that this is probably Destroy All Humans.
New Destroy All Humans Rumoured For E3 2019 Announcement
There's more evidence supporting a new Destroy All Humans reveal, too. Remember that ill-advised and disastrous AMA on 8Chan that THQ Nordic did earlier this year? Well, an image reportedly uploaded during the chat by (spotted by Twitter user Afro Gear) THQ_Reinhard clearly lists two games: Darksiders Genesis and Destroy All Humans. As such, it's looking increasingly likely that a new Destroy All Humans is in the pipeline.
THQ Nordic is a busy little bee at the moment, with it recently emerging the company has an earth-shattering 80 games in development. Surely there's room for Destroy All Humans in there somewhere, right?
The original Destroy All Humans was released back in 2005 for PlayStation 2 and Xbox, and was developed by Pandemic Studios as a parody of 1950s-era alien invasion films. The sequel followed a year later, although it was the final entry in the series to be developed by Pandemic.
Following this, the series' fortunes began to take a bit of a tumble. Destroy All Humans Big Willy Unleashed was a Wii-exclusive that failed to impress critics, and the following Destroy All Humans Path of Furon for PS3 and Xbox 360 came off even worse.
In other words, it's about time that Destroy All Humans made a triumphant comeback, so hopefully THQ Nordic has something in the pipeline.
Source: Comic Book