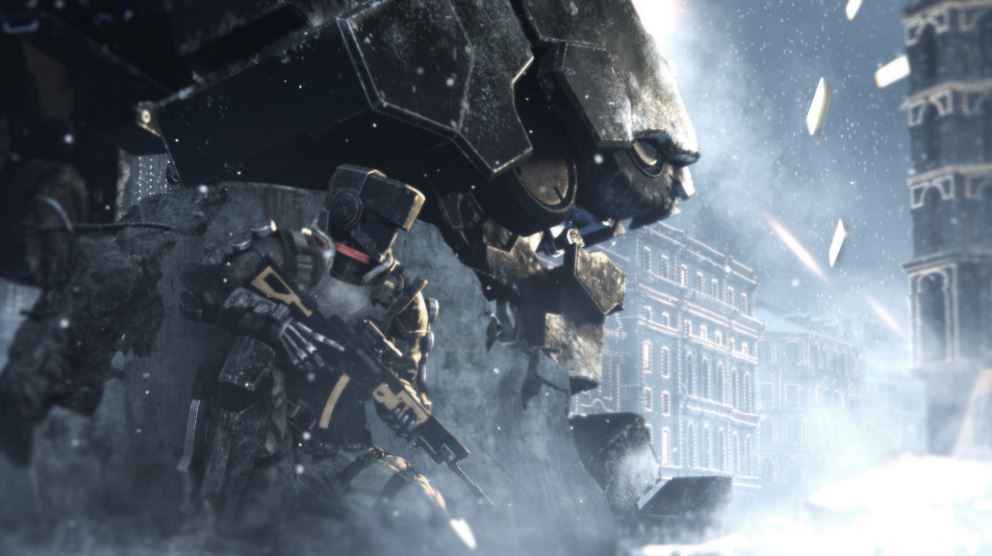 Quietly sneaking from beneath the rest of the Gamescom deluge, Square-Enix has revealed a whole bunch of new details for Left Alive, its forthcoming third-person survival shooter.
Left Alive Gamescom Details Indicate An Intriguing Title
After a sit down with director Toshifumi Nabeshima and producer Shinji Hashimoto, outlet Dualshockers had the following details to share regarding the game (via Gematsu):
Left Alive is not just a 'boots on the ground shooter.' There are also robot battles where one of the game's three protagonists pilots a Wanzer mecha from the Front Mission series.

Players will often be able to choose whether to fight the soldiers guarding the Wanzer mechas or take another approach on foot.

On foot combat is very tactical and offers limited resources. You must use traps, improvised weapons, and crafting to fight against enemies that outgun you.

Choice is a key element, including the rescuing of civilians trapped in the city. Each civilian has their own motive and backstory, and will take convincing to get them to follow you. You can also choose to abandon them if you are unable to convince them or have stopped caring.

At the end of the game, you will learn not only what happens to the three protagonists, but also to the civilians you rescued.
Previously announced at the 2017 Tokyo Game Show, Left Alive is the labor of love from some of the same developers and artists behind the Armored Core and Metal Gear Solid games.
Additionally, it has been rumored that Left Alive is some sort of reboot or spin-off of Square-Enix's long dormant Front Mission series. These rumors have yet to be confirmed in any capacity.
You can watch the Left Alive debut trailer below.
Left Alive from Square-Enix is set to release on PS4 and PC. No release date has been announced as yet.
Source: Dualshockers via Gematsu