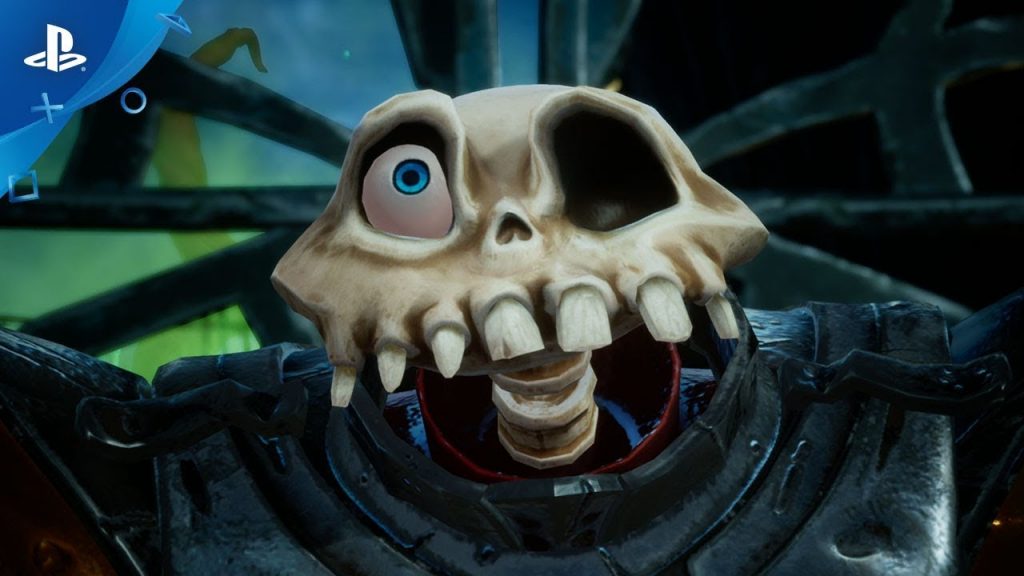 PlayStation Access has gone live with a fresh batch of MediEvil gameplay footage for you to feast your eyes on, and it's looking mighty impressive. The footage showcases plenty of combat, with bone-headed protagonist Sir Daniel mixing it up with enemies in the Scarecrow Fields.
MediEvil Gameplay
Have a butchers at the new MediEvil gameplay below.
MediEvil is currently in development at Other Ocean Interactive, and is a full-blown remake of the 1998 PSOne classic of the same name. Those of you who are into collecting Trophies will be pleased to know that MediEvil seems to have a relatively easy Platinum to obtain.
The original game was developed by SCE Cambridge Studio, and won plaudits for its compelling marriage of hack-'n-slash gameplay and spooky aesthetic. This has been preserved for the remake, although there's obviously a major increase in graphical fidelity — MediEvil is 21-years-old, after all.
MediEvil sees players taking on the role of Sir Daniel Fortesque, an undead knight tasked with overthrowing the nefarious Zarok, who is hell-bent on taking over the Kingdom of Gallowmere. Concurrently, Danny is also seeking redemption for himself, so he's got his bony hands full.
The success of the original MediEvil facilitated a full sequel in 2000's MediEvil, which is set 500 years after the events of its predecessor and takes place in Victorian-era London. The first game was later ported to the PLayStation Portable as MediEvil Resurrection, but apart from that, the series has remained on hiatus until this year's remake.
MediEvil is pencilled in for an October 25 exclusively for the PS4. From the look of things, the remake stays pretty faithful to the original game, keeping the trademark hack-'n-slash combat in tact while delivering a massive revamp to the visuals and sound effects.
The MediEvil remake is slated for release exclusively for PlayStation 4 on October 25.