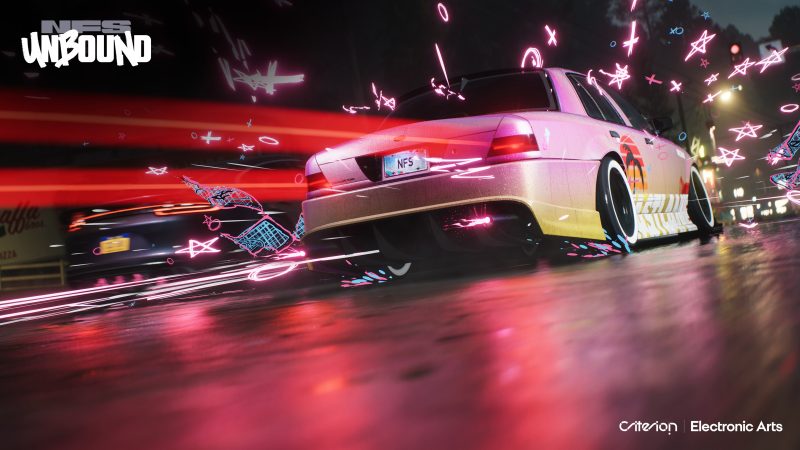 The thing that will immediately strike veteran Need For Speed fans as different with Need For Speed Unbound is its art style.
And Need For Speed Unbound's latest gameplay trailer just showcased how players will be able to take advantage of the new style with customizable driving effects.
These animated effects that surrounded the cars caught plenty of players eyes when Unbound was finally revealed, and it's cool to know those effects weren't just something cool for the trailer.
You can check out the new short gameplay trailer for yourself, here.
For those of you who perhaps aren't interested in having these effects on your screen, potentially distracting you from the race, then there is indeed an option to turn them off, or even not turn them on in the first place.
However basic smoke and trail lights cannot be turned off, but everything else can be.
For more on Need For Speed Unbound, you can check out the full list of the 140+ cars that'll be available at launch.
Source – [Twitter]
Need for Speed Unbound Guides: