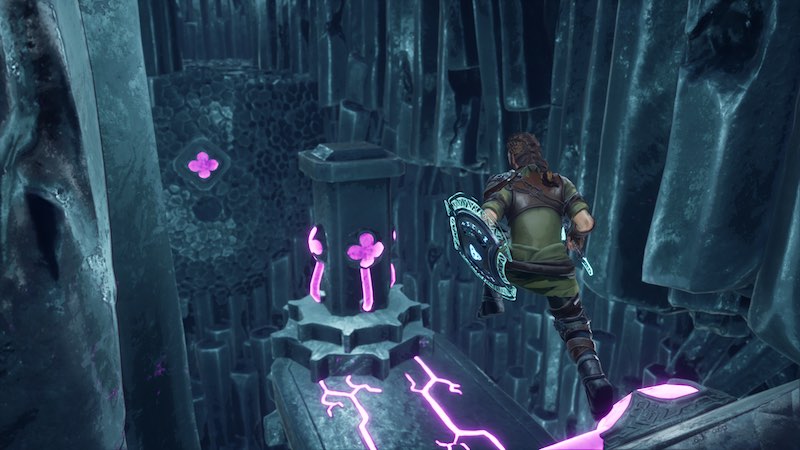 A new PlayStation 5 game called Soulborn has been announced by German studio PixelMad Games and apparently takes generous inspiration from the likes of The Witcher and Nintendo's Legend of Zelda series. An open world RPG developed using Unreal Engine 4, Soulborn puts players in the shoes of Brynjar Townshield a titular Soulborn demigod who together with the hammer Mjölnir, must prevent the massive cosmic beast Nidhöggr from devouring the world of men, Midgard.
Designed from the ground up as a PS5 title, Soulborn would certainly seem to have its ambition in the right place and certainly, having an open world action RPG of this sort on Sony's next-generation console would be something of a boon too.
Not set to release until the end of 2021, you can catch the closed alpha gameplay trailer for Soulborn below. Don't be too harsh on it though – the game is not set to release for at least another 20 months and so the gameplay shown below will be rudimentary and a great many of the visual polish that one would associate with a PS5 game won't be present either.
Source: PixelMad Studios