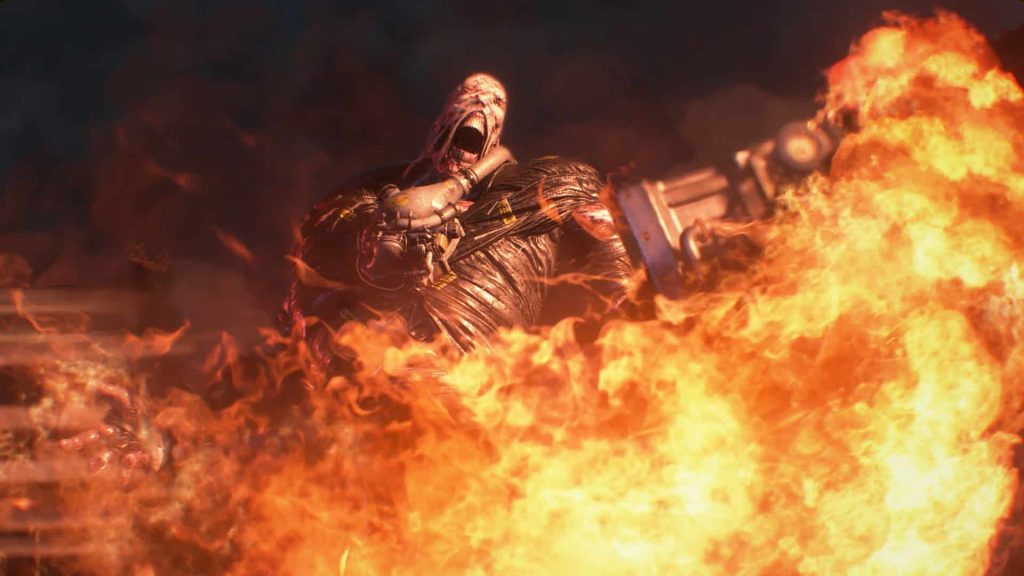 As if our anticipation levels couldn't rise any further, developer Capcom has today dropped some tantalizing new Resident Evil 3 Remake news by way of a U.K. magazine interview.
Coming by way of this month's OPM U.K. (Official PlayStation Magazine) once again, a slew of new details of Capcom's upcoming Resident Evil 3 Remake have emerged, detailing what's set to change this time around ahead of its April 3 launch.
Though not open-world, Raccoon City will have a lot more areas to explore this time around, with many streets and shops to visit. For fans of the original it's also been confirmed that the Stagla petrol station, the hospital, and the press office still feature, and from an enemy perspective those pesky mutant worms are confirmed to be in, though whether or not they're taking up residence in the hospital still is not yet known. Speaking of the hospital, Carlos will again be playable, but we're not yet sure in what capacity just yet.
Resident Evil 3 Remake Contains Familiar Locales
The S.T.A.R.(S.) of the show, Nemesis, has his AI based off of Mr. X from last year's smash hit remake of Resident Evil 2, but this has been developed much further to reflect his persistence and the fact that he's not confined to narrow halls or small rooms but rather sprawling streets. Speaking to that further, Capcom has stressed that sound plays a massive part in ramping up the tension of a potential Nemesis encounter, and the idea is to keep you on edge at all times in this re-imagining of the events of Resident Evil 3.
Related: Resident Evil 3 Remake Won't Have Alternate Endings
On a sadder note, however, the game's famed Mercenaries mode will not be making a re-appearance, putting an end to any distant hopes of doing a Raccoon City speedrun as Nikolai with just a meagre handgun and knife combination. Lest we forget the first aid sprays and singular blue herb, too.
In all honesty, it seems as if Capcom is treating this remake with the same reverence that made last year's Resident Evil 2 Remake such a critical and commercial hit. Thankfully we haven't got long to wait to find out how it all shakes out as Resident Evil 3 Remake launches on PS4, Xbox One, and PC, on April 3.
Source: OPM UK Issue 171 (February 2020)