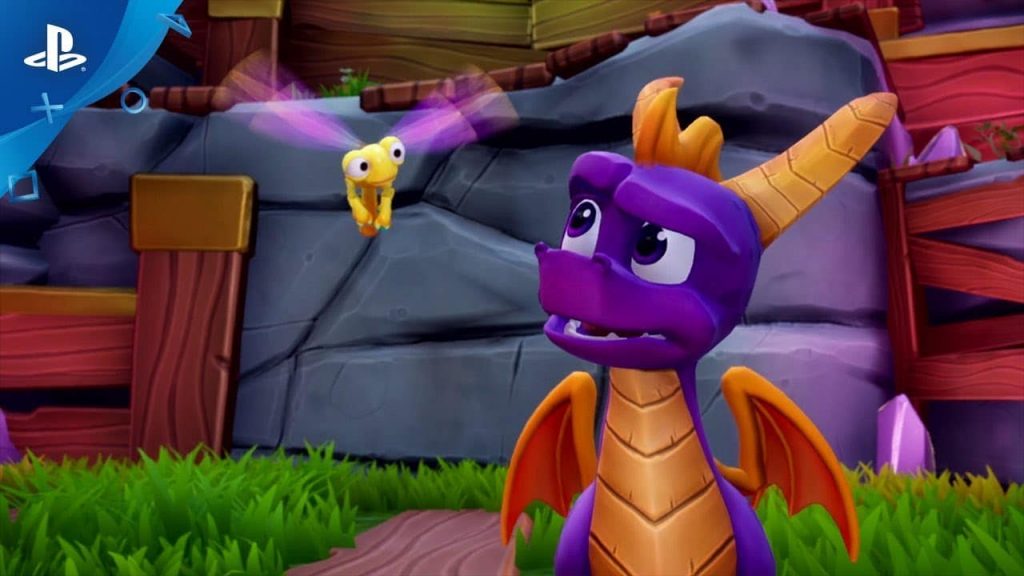 The Reddit rumor mill has started churning about a new Spyro the Dragon game reportedly in development for PlayStation 5, PC, Nintendo Switch, and Xbox Series X.
Spyro the Dragon PS5 Leaked
According to the leak, the new game hasn't got a firm title yet, but will be released in the second quarter of 2021 and is set to be revealed alongside Sony's next-generation console. It's supposedly in development at Toys for Bob and will be published by Activision.
The fire-breathing fella will apparently be older this time around, and the game will feature some RPG elements including upgrading your flame reach, glide length, and charging speed. You can also reportedly unlock new abilities such as ice, lightning, and poison for your fire breath attacks, too.
Elsewhere, the new Spyro will apparently featured a noticeable spike in difficulty, and the game is said to adhere to the core fundamentals of the franchise, with homewards and different realms ripe for exploration.
New companions will be introduced, old friends such as Hunter, Elora, & Bianca will not make a return. Sparx, Moneybags, & the Professor are the only returning characters. Another dragon by the name of Mixie will be playable alongside sparx.
Finally, there is apparently no DLC planned for the new Spyro the Dragon game, but gamers can expect a silky-smooth 4K resolution and 60fps.
Nothing official has been confirmed at this point by publisher Activision, so we'll have to wait and see what happens. However, with the Spyro Reignited Trilogy having enjoyed a positive reception, there's always a chance that the franchise could make a proper comeback.
Spyro the Dragon launched back in 1998 and was created by Insomniac Games, who would later go on to develop the likes of Ratchet & Clank and Resistance: Fall of Man. Alongside Crash Bandicoot, it was the go-to platforming series for the PlayStation during the late 90s.
Source: Reddit