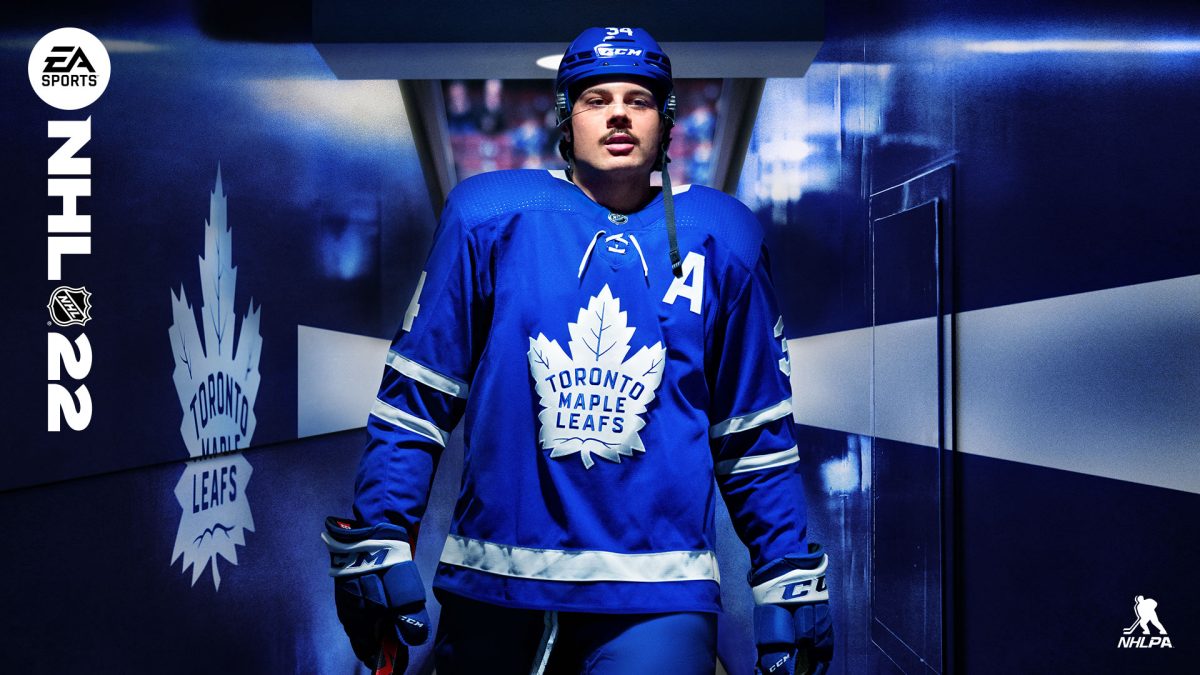 EA Sports NHL 22 will launch for PS5, PS4, Xbox Series X/S, and Xbox One on October 15, 2021, publisher Electronic Arts has announced. The game will be powered by the Frostbite engine, offering unrivalled attention to detail, with Auston Matthews confirmed to return as the game's cover star.
The latest entry in EA's long-running hockey franchise will boast a number clear enhancements over its predecessor, including overhauled player likeness, cloth animations, and subtle details on uniforms, so that every stitch is visible in high resolution.
Spatial awareness has also been overhauled allowing players to track and react the world around them, and new physically accurate stick interactions make playing the game a more immersive experience.
Speaking on his involvement in NHL 22, Toronto Maple Leafs star Matthews commented:
I'm thrilled to be working with EA SPORTS again and returning to the ice in NHL 22. This year, Superstar X-Factors bring a whole new level of elite competition and strategy to the game, and you'll be able to unleash my 'Shock and Awe' ability for exciting shots at the net.
EA is promising that NHL 22's superstars will 'feel like their real-life counterparts,' thanks to the Superstars X-Factors system, a brand new addition to the series that features unique abilities for the game's best players. These include traits inspired by individual real-world skills, with Zone Abilities and Superstar Zone Abilities leading the charge.
Finally, there's also the special EA Sports NHL 22 X-Factor Edition of the game, which features a huge bunch of extra in-game content.
The X-Factor Edition includes the game on PS5 and PS4 or Xbox Series X/S and Xbox One, and adds three days of early access, and up to 10 HUT Diamond Player Choice Packs, one HUT X-Factor Player Choice Pack, HUT X-Factor Power-Up Starter Pack, up to four HUT X-Factor Power-Up Packs, five World of Chel X-Factor Zone Ability Unlocks, five Unlocked Hockey Bags, two Be A Pro X-Factor Slot Unlocks, and finally, XP Boost and Bonus Trait Points.
NHL 22 is pencilled in for a PS5, PS4, Xbox Series X/S, and Xbox One release on October 15, 2021.