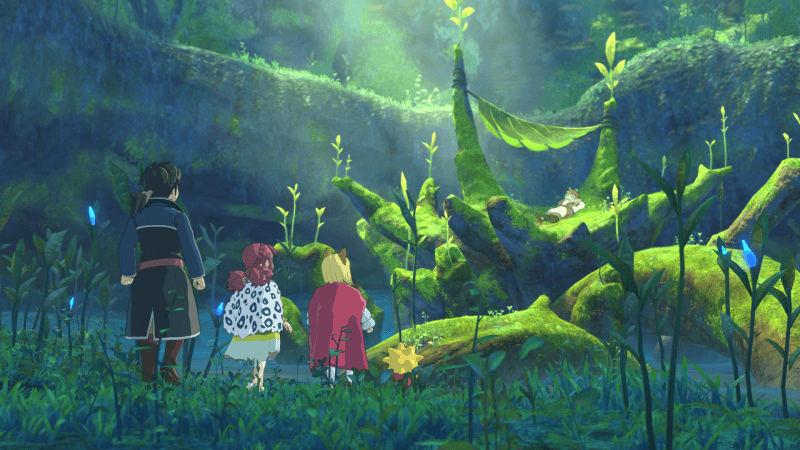 In this Ni No Kuni 2 Mushrooms guide, we're going to show what you need to do to progress more quickly in the game. Mushrooms are essential because there are certain areas in the game that are unreachable without them.
How to Grow Mushroom and Plants
So, you're going to need to know how to grow mushrooms effectively. First up, you cannot make mushrooms or plants grow until you unlock the spell. This happens once you've completed the main story quest 3-4. You'll head to the Forest of Niall, have a chat with Niall, and then you'll gain the Quicken Growth spell.
The Ni No Kuni 2 mushrooms can be used as stepping stones to reach elevated areas and discover secrets. So, once you have the spell, keep an eye out for any small mushrooms growing as your explore the game world.
Get close to a bunch of mushrooms or plants and if you see an exclamation mark, it means you can make they grow. If the exclamation make is there, it means there's definitely something of interest - maybe even a treasure chest! Simply cast your spell, and access the secret areas.
So, learning how to grow Ni No Kuni 2 mushrooms is well worth the effort! Stay tuned for more guides shortly, and check out our Ni No Kuni 2 review, check out some of the latest gameplay and visit our Ni no Kuni 2 guide hub for more tips.