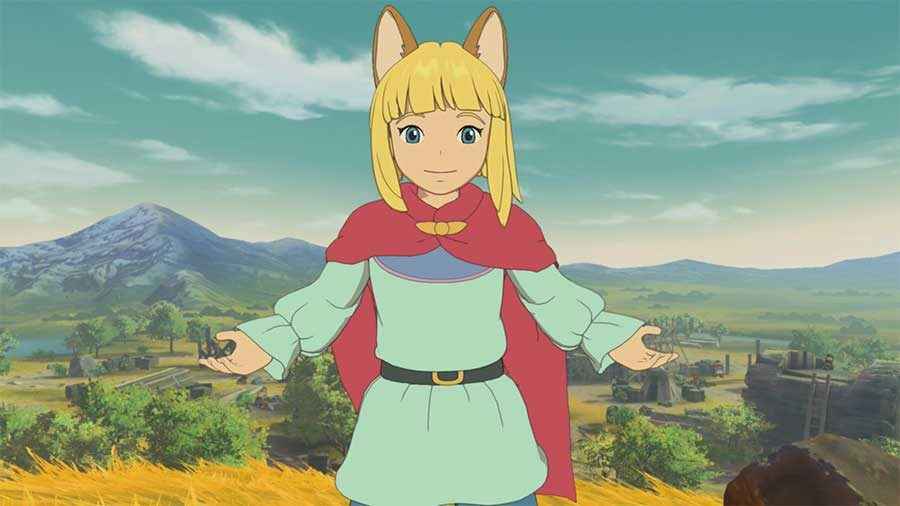 The first Ni No Kuni 2 update patch has landed, bringing a host of tweaks, fixes, and additions to the highly-regarded JRPG from Level 5.
The update was accompanied by a message of thanks from Bandai Namco on its official page.
It's been a few weeks since the release of Ni no Kuni II: Revenant Kingdom and we've been reading your feedback online. We'd like to thank the community for their support! Please find below our first patch notes, with some improvements for both PS4 & PC and others PC-specific. We'll continue to read your feedback on social media and game forums.
You can read the full Ni No Kuni 2 update patch notes below.
Ni No Kuni 2 Update Patch Notes v.1.02
PS4 & PC improvements
Improved the game stability
Added a shortcut for "SAVE" in the main menu
Added special icon on the message that appears before the battle with tainted monsters
Added region names on the map menu when zoomed out
Made "Lock/Unlock settings" for users to lock/unlock the equipment when changing them at the main menu
Changed the color of skirmish flag effect when the battle is cleared
Changed the timing of the pose during the victory screen when the battle is finished
Added help comment for citizen rank up and save
Fixed the bug during the side quest 051 "Trainee Priestess Speio" where quest will not proceed even when the magic "Rejuvenate" is learned
Fixed the bug caused by the order of the actions during Chapter 6, the Factory floors.
Fixed other minor bugs
Ni No Kuni 2 is one of the highest rated titles of 2018, and we at PlayStation Universe were particularly enamored with it.