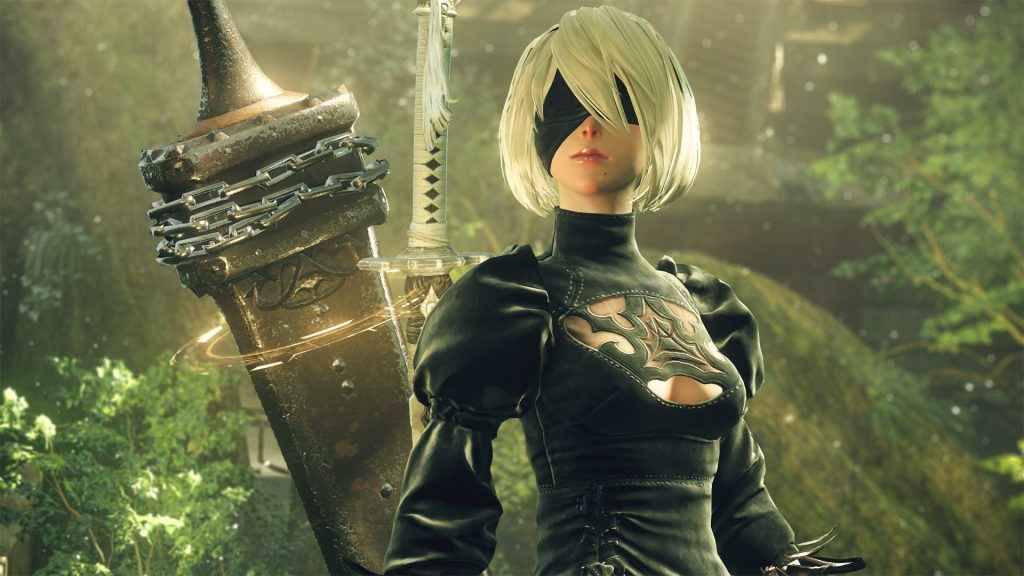 Update 11/12/2018 @ 15:13 – Square Enix has confirmed that the Nier: Automata Game of the Year edition will release on the 26th February 2019. Almost two years to the day after the game first launched on PS4 in Japan.
Alongside a wonderfully odd message from series creator Yoko Taro (honestly, head over to the announcement post and have a read), Square Enix revealed exactly what is included in the bundle.
NieR:Automata Game of the YoRHa Edition features the full game as well as the 3C3C1D119440927 Expansion DLC, 5 pod designs (Play System Pod Skin, Grimoire Weiss Pod, Retro Grey Pod Skin, Retro Red Pod Skin, Cardboard Pod Skin) and Machine Mask Accessory.

Additionally, those who purchase the PlayStation 4 version will receive a Dynamic Theme and 15 PSN avatars.
Finally, whereas the game is only available digitally via Steam on PC, NieR:Automata Game of the YoRHa Edition will be available in both physical and digital formats on PS4. Happy days.
Original Article 23/11/2018 @ 11:28 – It looks like a Nier: Automata Game of the Year Edition could well be on its way in the near future, following the appearance of a corresponding listing on the Entertainment Software Ratings Board (ESRB) website.
Nier: Automata Game of the YoRHa Edition, to give it its proper title, is listed under PS4 and PC. Suggesting an Xbox One version will be arriving slightly later, if at all.
No Release Date for the Nier: Automata Game of the Year Edition
Other than the fact it exists and will be releasing on the PS4 and PC, with a Mature 17+ rating, nothing else is known about the game at this stage.
What improvements or changes have been made, for instance – although it's safe to assume it'll come packaged with all previously released DLC. Or even when it's likely to go on sale at retailers and on digital store fronts.
Naturally, we'll keep our eyes peeled for more information and update this article accordingly.
Nier: Automata is "Exceptional in Every Way"
Developed by Platinum Games, Nier: Automata came within a hair's breadth of obtaining a perfect 10/10 in the PSU review. Our own Garri Bagdasarov describing it as "exceptional in every way" and a "magical experience".
A sentiment largely shared by various other outlets, securing the PS4 version of the game an impressive Metacritic score of 88/100.
For those who've yet to experience Nier: Automata, meanwhile, the game is currently available at the discounted price of $29.99 in the US. Making it the perfect Christmas game if you're looking for something that's both reasonably cheap and a bit different from the norm.
Source: ESRB