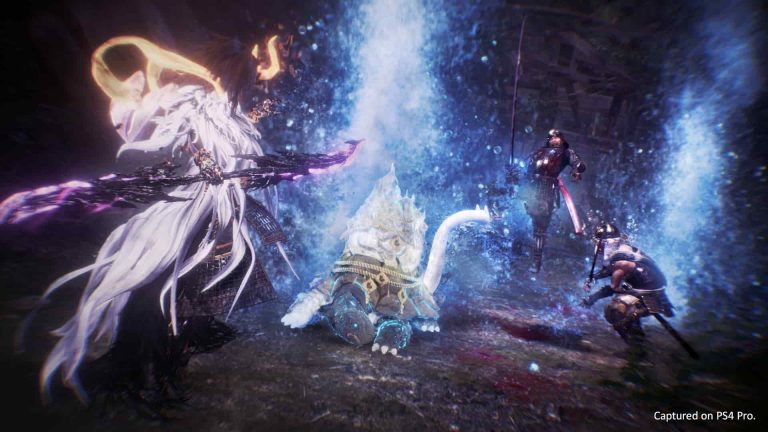 The Nioh 2 update 1.21 patch notes have been revealed by developer Team Ninja, which is now available to download for PS4. This latest update for the critically acclaimed action-adventure game comes with a wealth of gameplay adjustments and bug fixes, so tuck in to them below.
Related Content – Sony PS5 Complete Guide – A Total Resource On PlayStation 5
---
Adjustment
Increased the power consumption of the club martial art "Ryutora Tenchi", adjusted the damage downward, and adjusted the power damage upward.
Adjusted the dual wield martial art "Vortex Dragon Zan" to make it easier to face the enemy
Adjusted the duration of the special effects "Ninjutsu Launch" and "Onmyodo Launch" upward.
Bug fixes
Fixed a bug that save data saved before Ver1.10 may fail to load.
Fixed a bug that an application error may occur when switching the voice language.
Fixed a bug in "Hyakuki no Yakou Emaki / Hell" where high + value equipment would drop even if "Benefits of the Underworld" was not raised.
Fixed a bug where "Reimeitan" would not drop in "Naraku Jail"
Fixed a bug that sometimes caused the herbal medicine to be withdrawn from the warehouse when calling "Preparation for War" in "Naraku Jigoku".
Fixed a bug where ammunition was not automatically replenished from the warehouse when worshiping at the Naraku Jigoku company.
Fixed a bug that could not be matched with "Marebito" in "Naraku Jigoku"
Fixed a bug that players could lose their lives in "Treasure Hall" of "Naraku Jigoku"
Fixed a bug where the boss could continue to attack a companion waiting for help in "Hell" in "Naraku Jigoku".
Fixed a bug that "Advantageous effect received in hell" disappears with "Stylish mark" in "Hell" of "Naraku Jigoku"
Fixed a bug that the guest side could play the uncleared hierarchy under certain conditions in "Tsuneyo Accompaniment" of "Naraku Jigoku"
Fixed a bug that could result in a fall attack when using the dual wield martial art "Vortex Dragon Zan" on a slope.
Fixed a bug that could not be used during a guard hit for a martial art that inputs a button while guarding an ax.
Fixed a bug that was consuming energy due to the activation of the martial arts when the Kusarigama martial art "Owl" failed to activate and guarded the enemy's attack.
Fixed a bug that the special effect of the spear martial art "Dengaku thrust" does not activate when the combination is required.
Fixed a bug that "Boar Twist" might be prioritized when activating the Odachi martial art "Ura Tachi / Yuzuki Hana" in the middle stage.
Fixed a bug where some attacks could not hit when the enemy was paralyzed
Fixed a bug that the alter ego of "Hidden Demon" might occur more than expected.
Fixed a bug that "Kinoni" might not hit the player in the low ceiling area for the attack that hits the rock.
Fixed a bug that the rock attack judgment would occur twice for the attack where "Kinoni" rolls the rock in "Naraku Jigoku".
Fixed a bug that sometimes did not hit when attacking the waiting "Kinoni" from behind
Fixed a bug where even after destroying the horn of "Water Demon" in the everlasting darkness, if you hit the head with an attack, you will always be scared.
Fixed a bug that the big skill (tornado) of "Water Demon" in the everlasting darkness could not be returned by a special skill from the middle
Fixed a bug where "Raven Samurai" could get stuck in the victory pose if another player in multiplayer was killed.
Fixed a bug that Mujina did not appear from the treasure chest in the main mission "Taichi no Oni"
Fixed a bug where the position of items that could not be acquired might be displayed on the compass after defeating the boss of the main mission "Unfinished Dream".
Fixed a bug that caused blood sword mounds to appear in the submission "Hitoyouteai".
Fixed a bug that "Tachikara Hat" might jump out of the stage in the submission "Battle of the Sangharama".
Fixed a bug in the submission "Resurrected Soul" that had a wall that disappeared when worshiped at the company
Fixed a bug where "Sukebito" might be left outside the battle area in the submission "Reviving Dead Soul".

The following recipe manual is a problem the modifications that do not drop from a specific enemy
process, the term "child off the weaker rope"
process, the term "beard off-Hizamaru"
process, the term "small Karasuma-

抜丸

"
process, the term "thunder on the motion"
Fixed a bug that the effect value of "Addition of magical power when purifying enemies" given to the soul era was higher than expected
Fixed other minor bugs