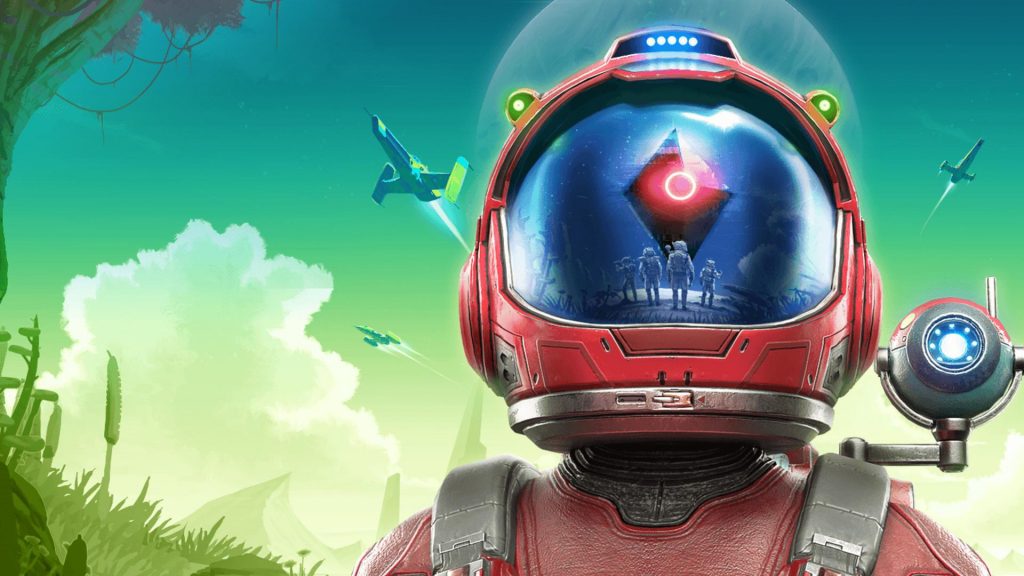 Hello Games has released the hugely anticipated No Man's Sky 2.03 update patch notes, with the Beyond PS4 install size confirmed to weigh in at a rather heft 11.011GB. That's roughly four times the size of the original version of the ambitious space exploration title, although to be far, the game has evolved far beyond (no pun intended) what it was at launch.
No Man's Sky 2.03 Update Patch Notes
No Man's Sky Beyond brings a wealth of fresh content into the mix, chief among which includes full virtual reality support for the game, as well as revamped building mechanics, new NPC interactions, and tons more. The multiplayer side of things has also been completely reworked, with a hub world and missions available to enjoy with other players.
We've included some of the key updates below, but be sure to have a gander at the full No Man's Sky Beyond 2.03 update patch notes here.
No Man's Sky is now fully playable in virtual reality.

Many interactions have been given special VR-only options, including: grabbing plants and other collectables with your hands; physically opening the cockpits of ships and exocraft; piloting starships directly with a VR stick/throttle; and punching objects to cause damage.

Introduced special VR menus: including controlling Multi-Tool options via a menu embedded on the in-world Multi-Tool; and browsing the quick menu and inventory via a personal wrist-mounted display.

Added the ability to summon the Space Anomaly to your location from anywhere in the galaxy.

Significantly expanded and reworked the interior of the Space Anomaly.

The Space Anomaly now serves as a hub, bringing together all the Travellers who are onboard regardless of their physical location in the universe.

Removed orbs from the game and replaced them with fully simulated other players, met ambiently as you explore.

The network player cap has been raised to between 8 and 32 depending on platform and current location.

Added a new teleporter to the Space Anomaly. This teleporter allows players to visit the base of any other player currently on the Anomaly with them, as well as highlighting featured bases from the community.

Moved multiplayer mission selection to the Nexus, a new hub area in the Space Anomaly.
No Man's Sky was originally released for the PlayStation 4 and PC back in August 2016, and despite a shaky start, has gradually evolved into what Hello Games had initially promised in its ambitious pre-release banter.
You can read our review of the launch version of the game here.