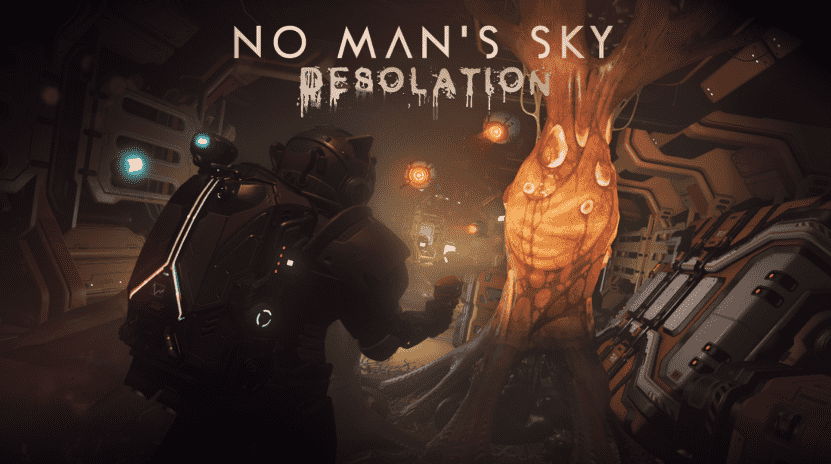 Hello Games' Sean Murray has lifted the wraps off No Man's Sky Desolation, a free new update for the space exploration that captures an unmistakable Dead Space vibe. If you're clamouring for more of EA's deceased survival horror franchise, then this might be your only shot for now.
No Man's Sky Desolation Detailed
Desolation kicks off as a number of derelict freighters have been sighted in deep space. Players can team up or go solo to explore the the procedurally generated interiors of these vessels, which are rich with salvage and story if you're brave enough to seek them out.
There's plenty of dangers to encounter, though. Hostile alien life forms now inhabit the ships, and hazardous items spill out and the defence systems have been scrambled in the panic to abandon ship.
The Desolation update also brings improvements and balance changes to weapons and enemies for a faster, more dynamic combat experience. Weapon balance, effects and feel have been balanced and tweaked to provide not just a more engaging combat experience on these alien infested frigates, but across the game as well.

With these updates as well as the new abandoned freighters to explore, there is even more reason to explore the far-flung and dangerous reaches of the universe.
No Man's Sky was released on PS4 in August 2016 and has since arrived for Xbox One following numerous updates.