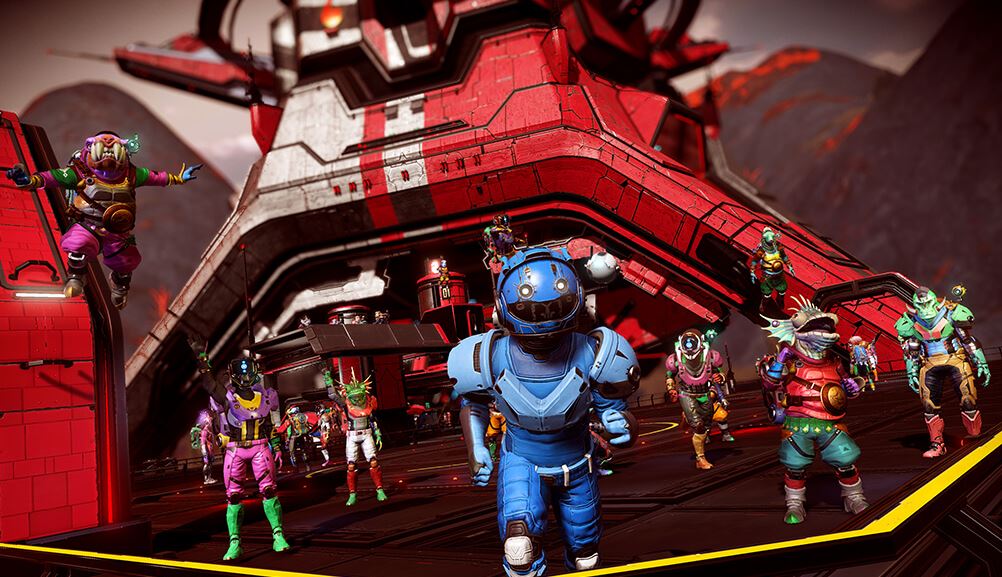 No Man's Sky will be getting a PS5 release at the console launch and the game will run at 4K 60 FPS, offer a free upgrade for existing PS4 owners, incorporate bigger worlds, 32 Player multiplayer and a whole lot more.
The more densely populated worlds will come with higher textures and more detailed geometry and richer base construction. The 32-player multiplayer mode will allow you to fight alongside friends in bigger groups and cross-play will once again be enabled, running at 4K 60 FPS on PS5. Your PS4 save data can also be transferred to PS5.
The game will also make use of a number of DualSense features including the haptic feedback for the recoil of a multitool and to offer a satisfying click when you place a construction part. 3D Audio will be used to deepen your immersion and PSVR will once again work with the game.
This new update will also come with improved warp and start-up speeds thanks to the PS5's SSD and you can read about these features in more detail on the No Man's Sky blog. You can also watch the No Man's Sky PS5 announcement trailer below:
No Man's Sky is available now for PS4 and will come to PS5 on November 12, 2020, in the US and November 12, 2020, in the EU and UK.
Source – [No Man's Sky]