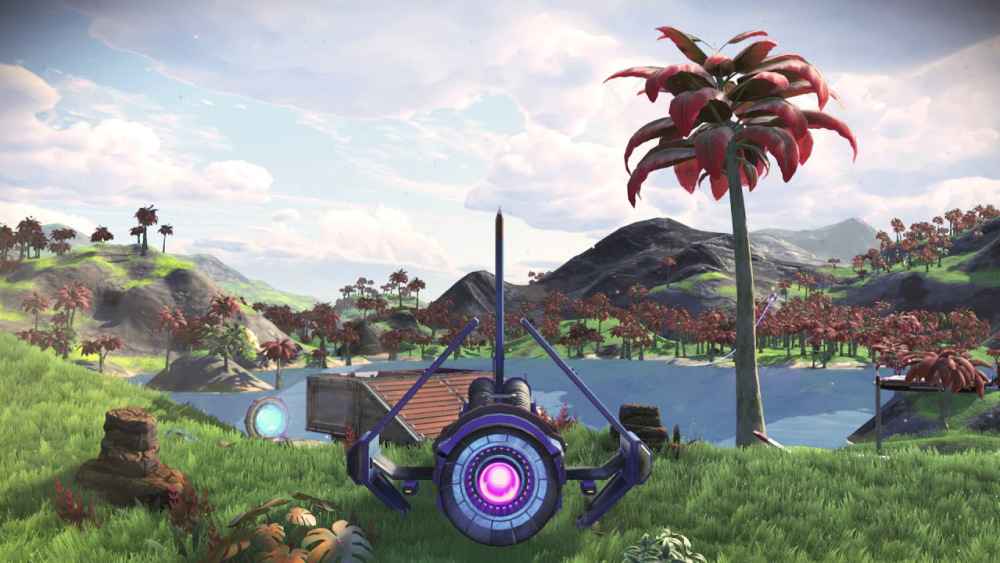 A free No Man's Sky update will be available to download next week. Hello Games has announced The Abyss, which will tie in nicely with the spooky season.
All we have to go on right now is this solitary image, which confirms that The Abyss will be available on PS4, Xbox One and Steam. The developer also says it will focus on the "eerie elements of No Man's Sky." Further details will be announced shortly.
No Man's Sky NEXT launch in July 2018 and has seen the sci-fi exploration game receive something of a renaissance. In a statement release today, Sean Murray from Hello Games says that the team have been overwhelmed by the positive response from players.
"Over the months since release we have been adding new free content, community missions and improvements to No Man's Sky every week. From small features like allowing players to customise body shape, to large gameplay additions like the Pilgrim motorbike, and companion features such as addition of discovery leaderboards to the Galactic Atlas, allowing the community to track progress between factions.

We have enjoyed posting weekly development updates and highlighting some of what players are up to in our game. It's so gratifying, and often quite touching, to see how No Man's Sky and the community have grown and evolved."
In the first No Man's Sky update since NEXT released, we're personally looking forward to seeing what the team have been up to in The Abyss. We'll let you know all the creepy details as soon as they drop.