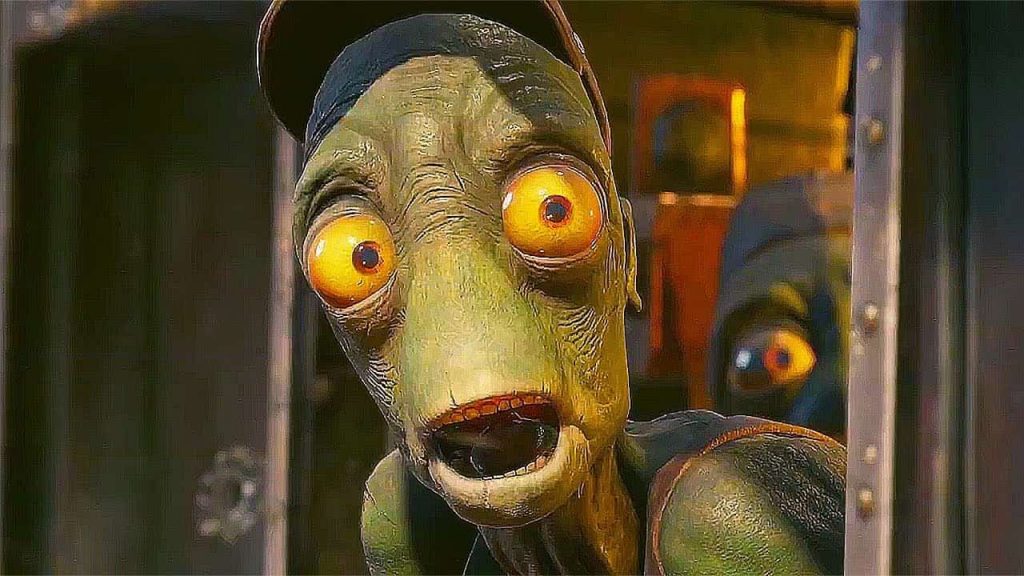 Oddworld Inhabitants has announced that the Oddworld: Soulstorm release is set for early 2020 for consoles and PC, and has cobbled together a new gameplay teaser trailer to celebrate the news.
Oddworld: Soulstorm Releasing In Early Next Year
Oddworld: Soulstorm has been a long time coming, and is the true follow-up to Oddworld: New 'n' Tasty, itself a full-blown remake of the PlayStation classic, Oddworld: Abe's Oddysee. The game picks up following the events of New 'n' Tasty, with Abe having defeated former RuptureFarms boss Mollusk the Glukkon and liberated his work buddies.
Soulstorm sees Abe stranded in the desert alongside 300 hungry Mudokons, although the group quickly stumbles across a curious new brew, albeit one that has 'insidious ramifications' for their freedom. Expect Oddworld Soulstorm to touch base on the usual topics that has defined the Oddworld series so far, including environmentalism, capitalism, and consumerism.
Oddworld Inhabitants also confirmed that the franchise has now sold 15 million units worldwide since its inception in 1997.
The series kicked off with the aforementioned Abe's Oddysee on the PSOne, and was followed by Abe's Exoddus a year later. It's this game that Soulstorm is based off of, as it featured the titular Soulstorm brew that Abe and bang happen across, only to discover its ingredients are based off of Mudokon bones and tears. Ouch.
Oddworld continued on the Xbox with Munch's Oddysee and Stranger's Wrath, both of which were remastered for the PlayStation 3 and PlayStation Vita many years later. New 'n' Tasty arrived in 2014 on the PS4, before being released for the PS3 and Xbox One the following year and PS Vita and Wii U in 2016.
Oddworld: Soulstorm has yet to attract a concrete release date, but we'll bring you more details as we get them. Check out the gameplay teaser trailer below.