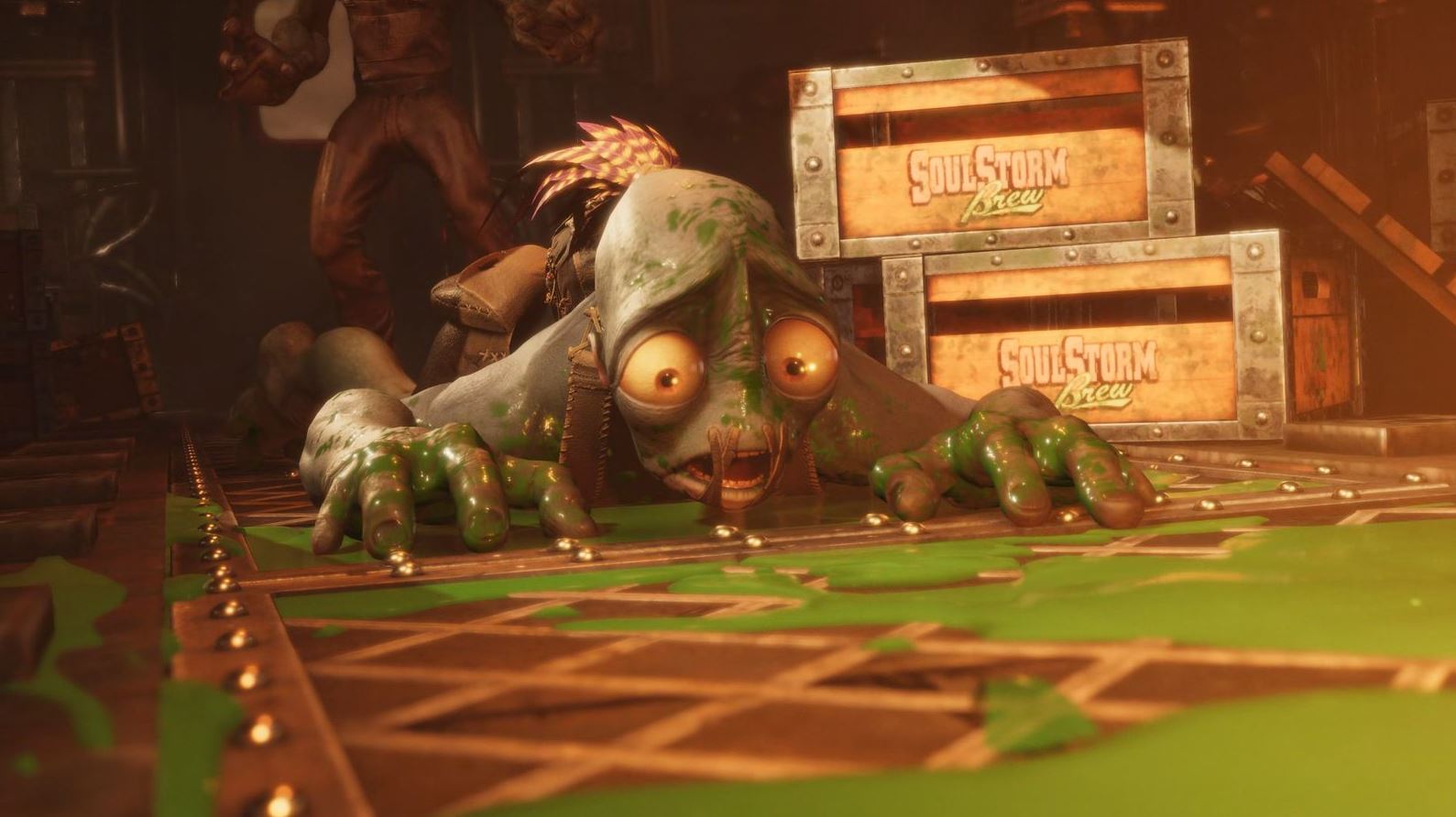 Oddworld Soulstorm's update 1.050.000 is now out on PS5 and it fixes a number of issues with the game that fans have encountered at launch.
With the game releasing on PS Plus, a lot of players are playing Oddworld Soulstorm and many have encountered issues like an infinite falling bug, alongside other non-progression related bugs. Well, this new patch update 1.050.000 for Oddworld Soulstorm fixes some of those issues according to the game's creator, Lorne Lanning.
The full patch notes can be found below from the Oddworld blog:
News Soundbite VO in Train Hijack level changed
Ranking in PS5 leaderboards is now correct
Fixes for several cases of Abe becoming softlocked in rare circumstances
Fix on PC for Keyboard and Controller remapping when language is set to Russian and Japanese
We are currently playing through Oddworld Soulstorm and will have a review up for you in the coming days.
Oddworld Soulstorm is available now on PS5 and PS4.
Source – [Oddworld]