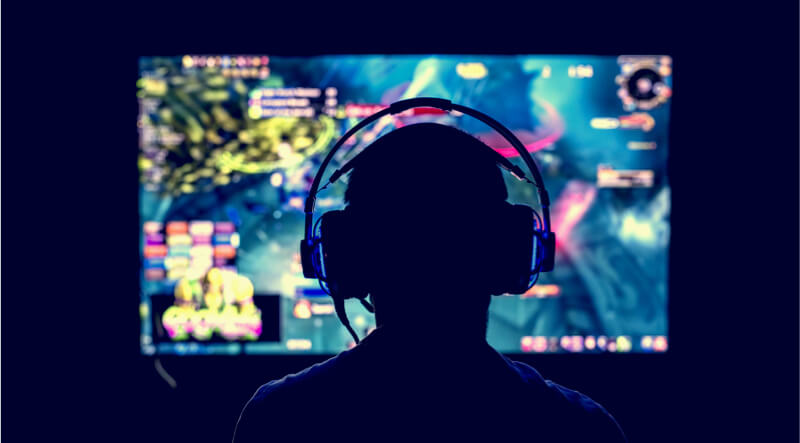 One of the most rapidly developing industries, online gambling continues to benefit from the unceasing pandemic: having generated $21.1 million in revenues and onboarded a few hundred million new players in 2020, it can boast of over 3.23 billion people across the globe playing over a million different games.
Pushed to explore digital avenues of entertainment, people are eager to try online games as they offer excitement, companionship, and a competitive environment to unleash inner potential. But it's not just COVID-19 that makes billions to dig into the multiverse of games – no, the bedrock is much stronger, with one of the cornerstones being technological advancement itself.
The gaming tech is developing so fast that if you've had no time for games during the last few years, you may have no idea of what modern games can offer: extended realities, cloud gaming, blockchain games, just to name a few. Today, we're going to elaborate on the most prominent advancements in online gaming along with Aleksandra Maj, a seasoned gamer and a gambling expert from KasynoHEX, who researched the piece.
Virtual, Augmented, and Mixed Realities
Used not only in games but also in gambling by the leading sites of the casino online industry, extended realities – an overarching term for virtual, augmented, and mixed realities – allow you either to create a virtual world on your own or complement your reality with virtual elements. In the future, it may be possible to control the on-screen action via sending brain signals to the headsets of new generations. But wait…it's already possible: with an EEG interface and special software, you can control the avatar in World of Warcraft or type codes in Awakening.
And before the newfangled brain tech appears in every house, there are dozens of classy VR titles waiting for you. Depending on the preferred headset and genre, you can try Asgard's Wrath, Corn, Onward, Pistol Whip, Until You Fall, The Walking Dead: Saints & Sinners, Eleven: Table Tennis, Resident Evil 7: Biohazard, Astro Bot Rescue Mission, Wipeout: The Omega Collection, Half-Life: Alyx, and many other games.
Cloud Games
Power-demanding games were inaccessible for low-key computers even a decade ago, but cloud technologies solved that problem once and for all. Today, cloud services like Amazon Luna, Vortex, Shadow, or Playhatch will readily stream the game to your device (including smartphones and tablets) for a monthly fee of no more than $20.
Quality-wise, cloud gaming services support up to 4K at 60 frames per second or full HD at 144 frames per second. The only fly in the ointment is that latency might hinder your competitive experience, but that can be dealt with by choosing the right service and the right game.
Blockchain-Powered Games
You might not feel any urge to switch to blockchain-powered games as they don't provide any obvious benefits. However, blockchain itself has everything to transform the very paradigm of gaming:
First, it can pave the way to the community-driven model of game development, when the whole process is sponsored by the community – for example, based on the consensus among the owners of nodes. Then players will decide themselves which features and improvements they want to see in the game, as opposed to the centralized model.
Secondly, open-source games (which most of the blockchain games should be, at least according to one of the core principles of blockchain) means free access to the code, which can be beneficial to game developers.
Finally, players can store their in-game assets in a blockchain address that they truly own, a luxury unavailable in centalized games.
As great as everything above sounds, there aren't too many good blockchain-based games. The niche started with a bang – the notorious CryptoKitties was played by the whole crypto world, with the most valuable asset being sold for $170,000 – but the halt followed, so it might be worth waiting until first staples hit the market.
But if you want to play here and now, then you might as well try this games:
Ethereum: "Axie Infinity, Gods Unchained.
Enjin: The Six Dragons, Age of Rust
Binance: CryptoZoon.
Besides the mentioned technologies, there's a huge growth in the abilities of non-player characters (NPCs). More detailed and versatile behavior trees allow NPCs to act in a human-like, coordinated, smart manner, leaving fewer loopholes to avail of. It's becoming harder and harder to predict the behavior of the AI, which certainly adds to the overall player-against-machine experience.