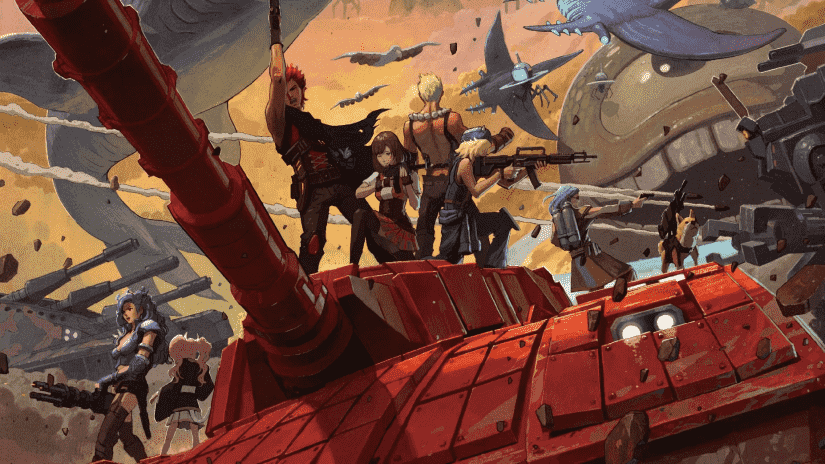 Metal Max Xeno: Reborn, the non-linear open-world JRPG from PQube, will launch for PS4, PC and Xbox One in 2022 in the US and Europe. The game was previously released in Japan for PS4 and Nintendo Switch in September last year.
The game takes place in a destroyed world known as Dystokio, which has seen humanity reduced to its last legs in a war with the machines. Players control freedom fighter Talis as they lead an effort unite the remaining survivors and turn the tide against the machines in an open-world that allows you to go anywhere you want, regardless of your progression.
Metal Max Xeno: Reborn allows you to upgrade your skills across five categories — Drive, Repair, Medical, Militia, and Survive — and players will be accompanied in battle by three teammates, plus a local canine companion, Pochi. You can also wage war using tanks, which can be upgrade them with fresh paint jobs and increased firepower by scavenging parts from across the wasteland.
Target your enemies using your tanks and weapons to unleash your powers to inflict massive damage. With a full party, combine your skills to balance your strengths and weaknesses and ambush the monster machines from all sides.
Related Content – Sony PS5 Complete Guide – A Total Resource On PlayStation 5
Metal Max Xeno: Reborn is scheduled for release on PS4, PC and Nintendo Switch in 2022.