Attaining 3 stars on every level a bit too easy in your opinion? Well, Team17 has some good news. Overcooked 2 New Game Plus is being introduced to the frantic, co-op cooking sim this September.
And, aside from giving you another excuse (as if one was needed) to replay each and every one of the game's 45 wonderfully absurd levels, New Game Plus mode introduces a new and prestigious 4-star rating.
Overcooked 2 New Game Plus is not for the Faint of Heart
Some of the three-star chefs among you have told us you're looking for an even greater challenge.

So we're happy to tell you that we're hard at work on a 'New Game+' mode. This will give you a reason to go back through all 45 levels and work to get 4 stars!
Said a representative of publisher Team17 over on Steam in the brief announcement post.
Additional details, meanwhile, will be shared in the coming days and weeks. By which, we assume they mean an exact release date.
Positive Reception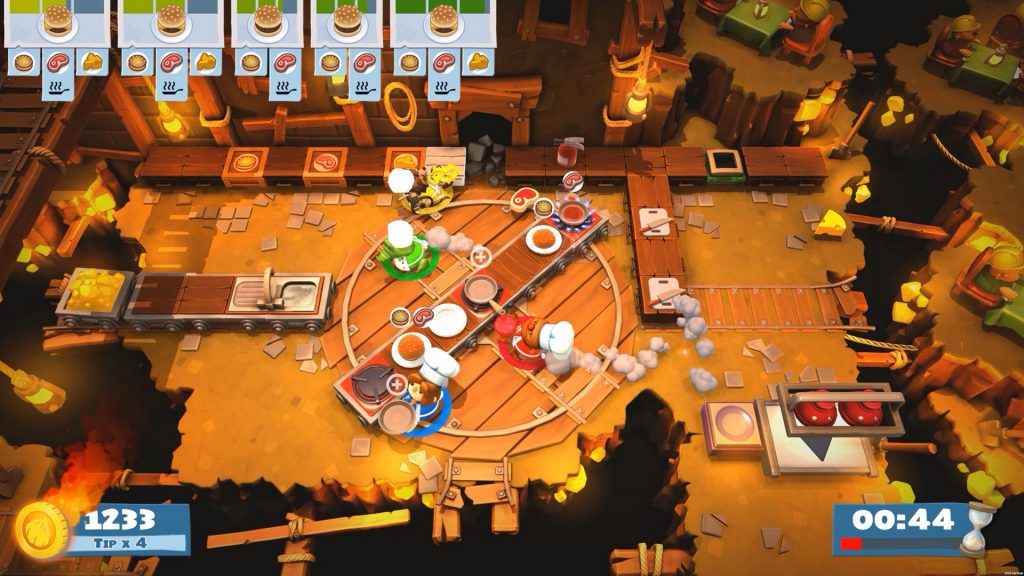 Those who took the time to comment on the original Steam post were, naturally, extremely positive about the news. Applauding Team17 and developer Ghost Town Games for their commitment to increasing Overcooked 2's already prodigious replay value.
While some took the opportunity to ask, respectfully, of course, about the possibility of a map editor in the near future. Although, as many pointed out, it would undoubtedly take a hell of a lot of work to design and implement such a complex system from scratch.
Still, it would be a wonderful addition to Ghost Town's ineffably charming party game. Just think about: players could create a stationary kitchen in which the various ingredients were both efficiently placed and easily accessible. Fingers crossed, eh?