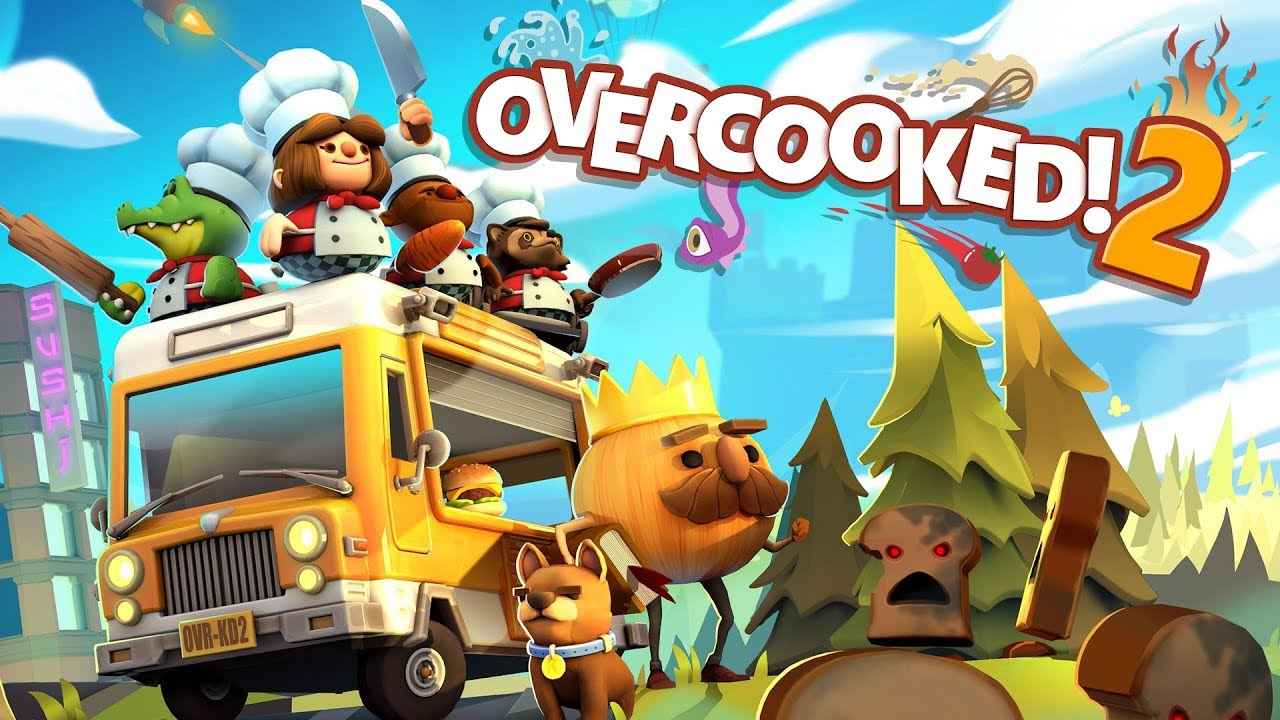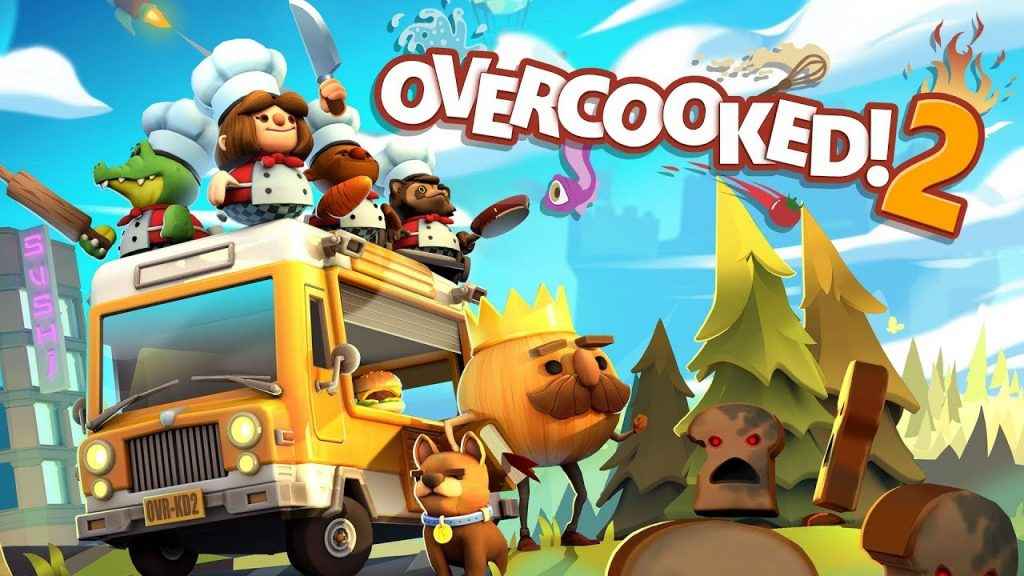 Video games have never been as open as they are now.
Whether it's the ubiquity of mobile phone games, the meteoric cultural rise of Fortnite, or the uptick in revenue annually, it's safe to say that gaming has never cast its net so wide. Hell, nowadays most toddlers can indiscriminately swipe at a touchscreen long before they can even form sentences.
With that, there's always something to be said for accessible – and more importantly fun – entry-level games that everyone can enjoy, regardless of how often they've held a controller. It also helps if that very game gleans inspiration from something that the majority of us do daily; that is, slaving away in a kitchen, trying to ensure the mash isn't lumpy and the chicken's cooked right through. And that's where Overcooked 2 comes in – developer Ghost Town Games' latest entry in its premier cooking/chaos simulation series.
Overcooked 2 makes a triumphant co-op return
Released back in 2016 following a strong E3 showing just two months prior, the original Overcooked was met critical acclaim not least for the fact that it harkened back to the halcyon days of couch co-op gaming, where friendships were made and rivalries strengthened in equal measure. Fast forward to 2018 and we're greeted with a second foray into the Onion Kingdom, where this time around things have gotten decidedly spookier as a band of mutant slices of bread (aptly named the 'Unbread') threaten to usurp the Onion King and his trusty pooch Kevin. In order to stave off the advances of the horde, you must take to the road once again and hone your culinary skills in order to satiate the breads' appetites. Video games, eh?
If you're familiar with the original game's playbook, then you'll feel right at home here immediately as, just like last time, you traverse a sprawling map in your trusty food truck cooking up culinary delights with up to four players. It's certainly a matter of refinement rather than revolution as Overcooked 2 aims to add some seasoning to what's already an attractive package rather than reinvent the wheel.
And it's better for it, too. The patented charm is still present in spades and the game's still immediately accessible, with a level of strategy and gameplay depth there for those who are so inclined. Make no mistake, however, this is still a multiplayer game first and foremost; while you can of course go through the campaign just by yourself (switching between chefs with a tap of L1) it's when there's more than one player that Overcooked soars highest.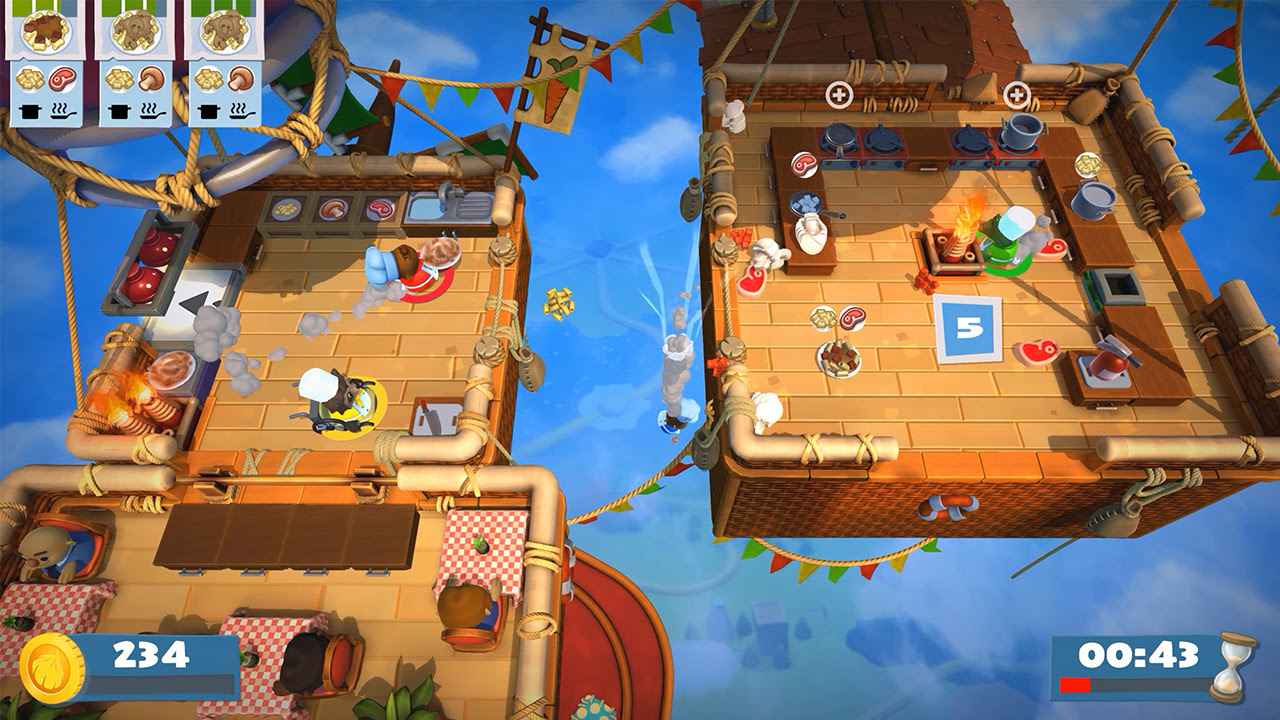 Perhaps the biggest shakeup to the formula (aside from the omission of onions on the ingredients list presumably on the grounds of cannibalism) is the ability to throw raw ingredients around the kitchen. Though it sounds slight, this change does inform most aspects of the moment-to-moment gameplay and feeds into how the stages themselves are now set up.
More so than ever before stages will morph and detach, forcing players to strategize and incorporate the mechanic at regular intervals. Moreover, dishes now have the potential to be more complex, sometimes requiring the use of multiple appliances, meaning the use of the throw is vital to gaining a full three stars in some of the more taxing kitchens. You can also lob ingredients directly into pots which is satisfying in and of itself. The aforementioned complexity of the new dishes is paramount to the newly evolved gameplay; no longer is it a case of just chopping three vegetables for a bowl of soup, now you have work on recipes like sushi, which involves boiling, chopping, and setting with seaweed.
Gameplay gets as manic as you've come to expect
Just like the original, Overcooked 2's main campaign spans over 35 levels, and developer Ghost Town Games has done a good job in keeping proceedings fresh with the sustained introduction of new dishes every couple of levels – you've now got burritos and pancakes to contend with, and variables such as portals, controllable platforms, and shifting walkways that always have you and your teammates on your toes.
It also means that communication is more vital than ever before as many of the levels feature areas that get cut off periodically, meaning you'll waste a lot of potential cooking time if you don't pay attention. The shifting environments is also the perfect foil for hilarious moments as your partner's success is oftentimes determined by your ability to move them efficiently using a controlled platform; as you can imagine things can go awry extremely quickly.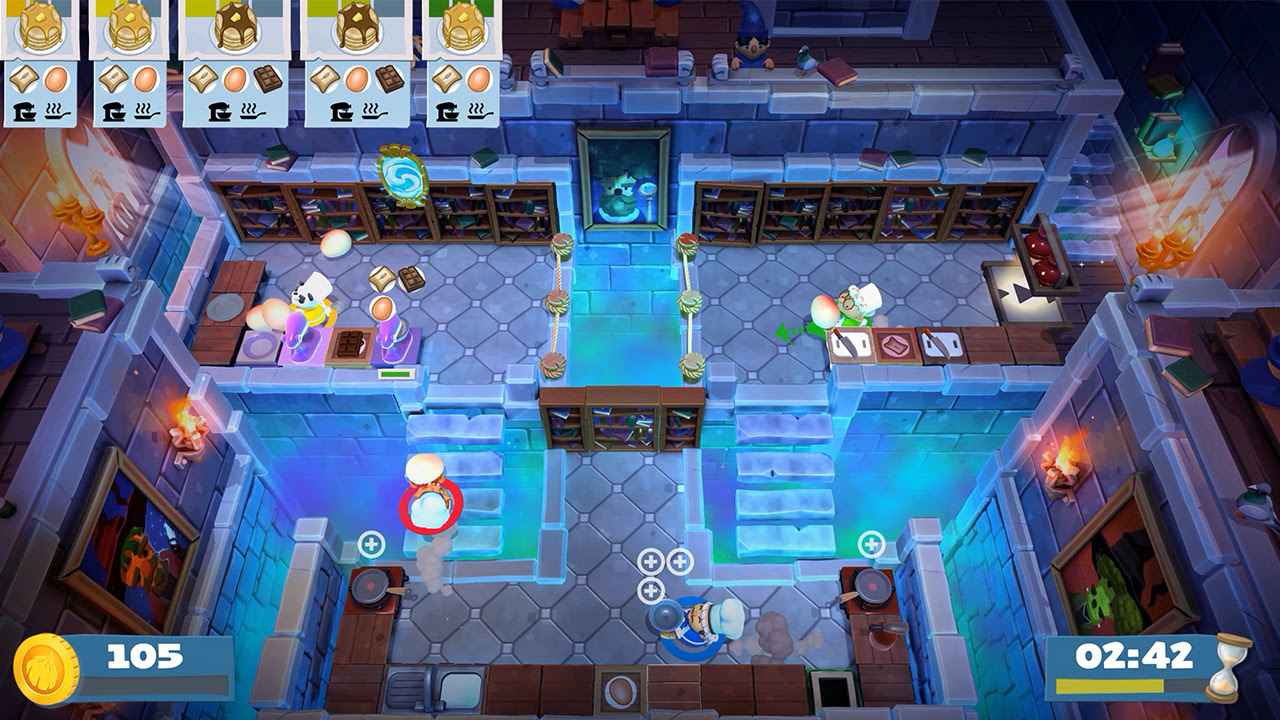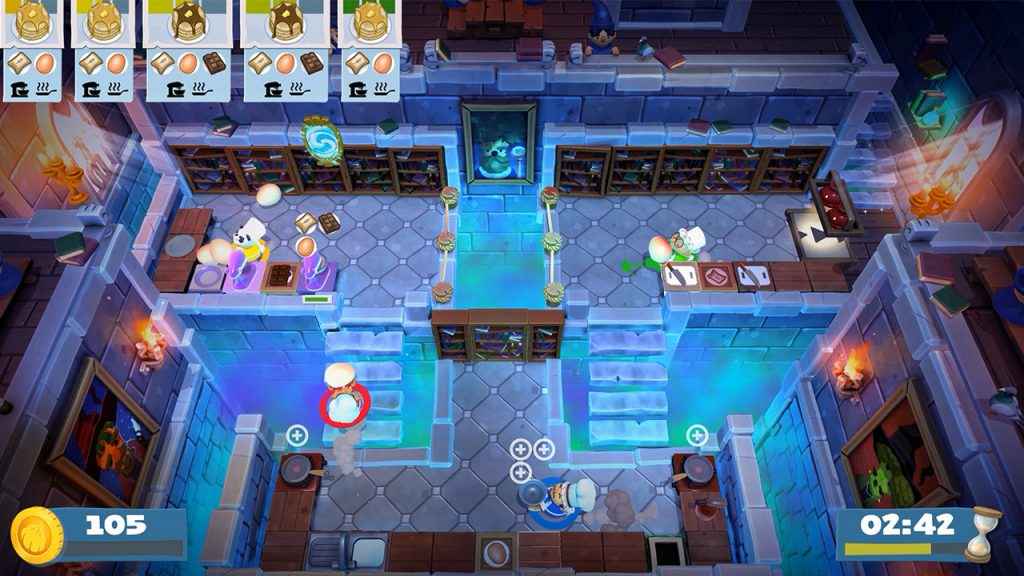 As most will remember, one of Overcooked's most glaring omissions back in 2016 was the lack of any online functionality whatsoever. Though the game prides itself on having friends shout at each other in close proximity, not having any online mode hurt some of the game's sales potential as there may have been gamers wary of picking it up if they didn't have anybody to play couch co-op with.
Thankfully, this has been rectified as Overcooked 2 features online for up to four players. Though there has been multiple quality of life improvements, the game does feel a little content light and would have benefitted from perhaps expanding the formula into an extra mode or something, but truth be told your mileage will vary depending on how many friends you can get around or how much you take to the online offering.
Regardless of any small contrivances or niggles, Overcooked 2 is still an absolute blast to play and is one of the definitive couch co-op experiences of this generation. Brimming with charm and immediately accessible – while still harbouring a degree of mastery if you put the time in – Ghost Town Games' sequel is impossible to dislike and again flies the flag proudly for the lost art of couch co-op gaming.
Overcooked 2 is out on August 7. 2018 for PS4, Xbox One, PC and Nintendo Switch.
Review code provided by the publisher.