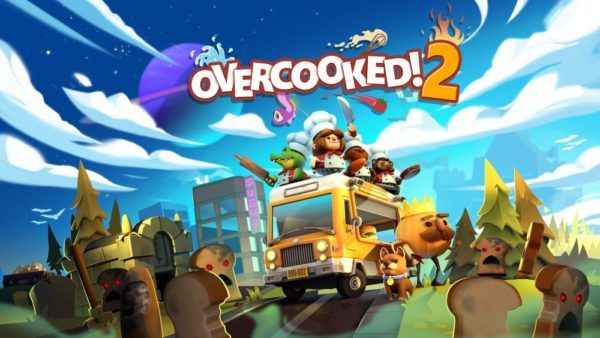 Overcooked 2 is coming to PS4 later this year. Revealed via the following trailer at E3 2018, Team 17 and Ghost Town Games fun co-op sequel will be cooking up some treats in just a few months.
Overcooked 2 Release Date Revealed
The Overcooked 2 release date has been confirmed as August 7, 2018. It will launch on PS4, Xbox One, PC and Nintendo Switch.
The original Overcooked, which involves players working together in a busy kitchen, was couch co-op only, but Overcooked 2 will feature online multiplayer too with up to four players.
New features confirm the ability to throw ingredients to your fellow players (which may save some time, or cause even more arguments). There's also new dynamic levels which will switch up the action and new mechanics, including portals, walkways and controllable platforms.
Familiar recipes return like pizzas and pancakes, but they'll also be plenty of new recipes to cook up in a variety of cooking locations, including a sushi restaurant and a wizard school kitchen. The developer isn't stopping there either! Get set to play as lots of new type of chefs, including an octopus and a beaver.
Pre-order Overcooked 2 For DLC
Finally, pre-order Overcooked 2 and you'll get access to the Too Many Cooks DLC. This include five chefs: Alien, Walrus, Unicorn, Monkey and Calico Cat. How much you ask? The Overcooked 2 price will be £19.99/€24.99/$29.99.
Source: Overcooked website