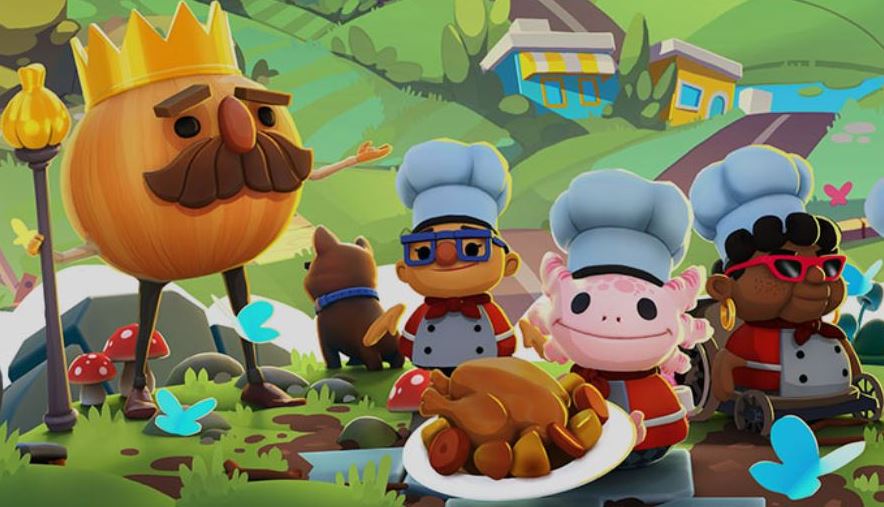 Overcooked All You Can Eat will launch for the PS5 alongside the console on launch day on November 12, Team17 and Ghost Town Games have announced. What's more, the compilation, which features Overcooked and Overcooked 2, will include fresh content in the shape of The Peckish Rises.
Overcooked All You Can Eat Hits PS5 For Launch
The Peckish Rises adds seven new kitchens and three new chefs, such as Axolotl Chef, the Unbread Chef, and the Everpeckish Chef. Meanwhile, the new kitchens will see you dodging fire, using cannons, chopping with guillotines and more.
As previously reported, Overcooked You Can Eat includes every batch of DLC released for both games in the series and spruces up the package with 60 FPS and 4K resolution. In total, you'll get to chomp down on more than 200 levels and 80 chefs, plus Cross Play multiplayer via a post-launch update.
So that all chefs feel welcome in the Overcooked! kitchens, Overcooked! All You Can Eat will also include new accessibility options and an assist mode that adds features to increase level times; boost scores awarded for each meal; lengthen recipe times, and the ability to turn off order expiration. The accessibility options also include an option to enable dyslexia friendly text, a scalable user interface, and colour-blind friendly chef indicators.
Overcooked All You Can Eat will be serving up a treat on PS5 on November 12.