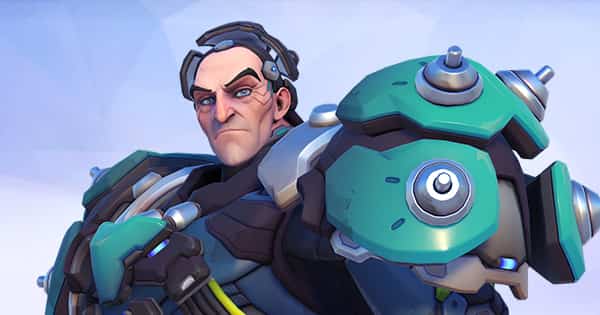 UPDATE
The official Overwatch Twitter page announced that the new hero, Sigma, joined the roster!
No one escapes gravity.

Play Sigma now on PC, PlayStation 4, and Xbox One!

Learn more at https://t.co/JCSkZJpdHE pic.twitter.com/DAx1Xmd9PC

— Overwatch (@PlayOverwatch) August 13, 2019
Now, you can see first hand what it's like to use gravity against your opponents!
ORIGINAL
One of the most exciting things about Overwatch is whenever developer Blizzard announces a new hero, and they've done just that with Sigma – which has gotten folks asking just when does Sigma come out on PS4?
Well, we've got the answers regarding a Sigma PS4 release date for you below!
When Does Sigma Come Out On PS4?
A massive new Overwatch PS4 update is expected to arrive tomorrow and new hero Sigma, who has been on the PTR (Public Test Realm) for a while now is hotly tipped to be part of the update.
Naturally we'll update this post as soon as we know that Sigma is part of tomorrow's PS4 Overwatch update.
Overwatch PS4 Hero Update – Who Is Sigma?
According to the official Blizzard blurb Sigma is "an eccentric astrophysicist and volatile tank who gained the power to control gravity in an orbital experiment gone wrong. Manipulated by Talon and deployed as a living weapon, Sigma's presence on the battlefield cannot be ignored."
Role wise, Sigma can make a highly effective tank by careful use of his numerous bespoke abilities.
Sigma Abilities
HYPERSPHERES
Sigma launches two gravitic charges, which bounce off walls and implode after a short duration, damaging enemies within a sizable radius.
EXPERIMENTAL BARRIER
Sigma propels a floating barrier to a location of his choosing. He can dismiss the barrier at any time.
KINETIC GRASP
Sigma freezes incoming projectiles in midair, converting them into shields.
ACCRETION
Sigma gathers a mass of debris and flings it at an enemy to knock them down.
GRAVITIC FLUX
Unleashing his full powers, Sigma takes flight, lifts enemies in a targeted area, and launches them into the sky before slamming them back down.
Sigma Overwatch Origin Story
You can catch Sigma's origin story in the video below:
What do you think about Sigma? Will you be playing as him when he debuts on PS4? Let us know your preferred strategies and preferences in the comments!
Source: Official Overwatch Site