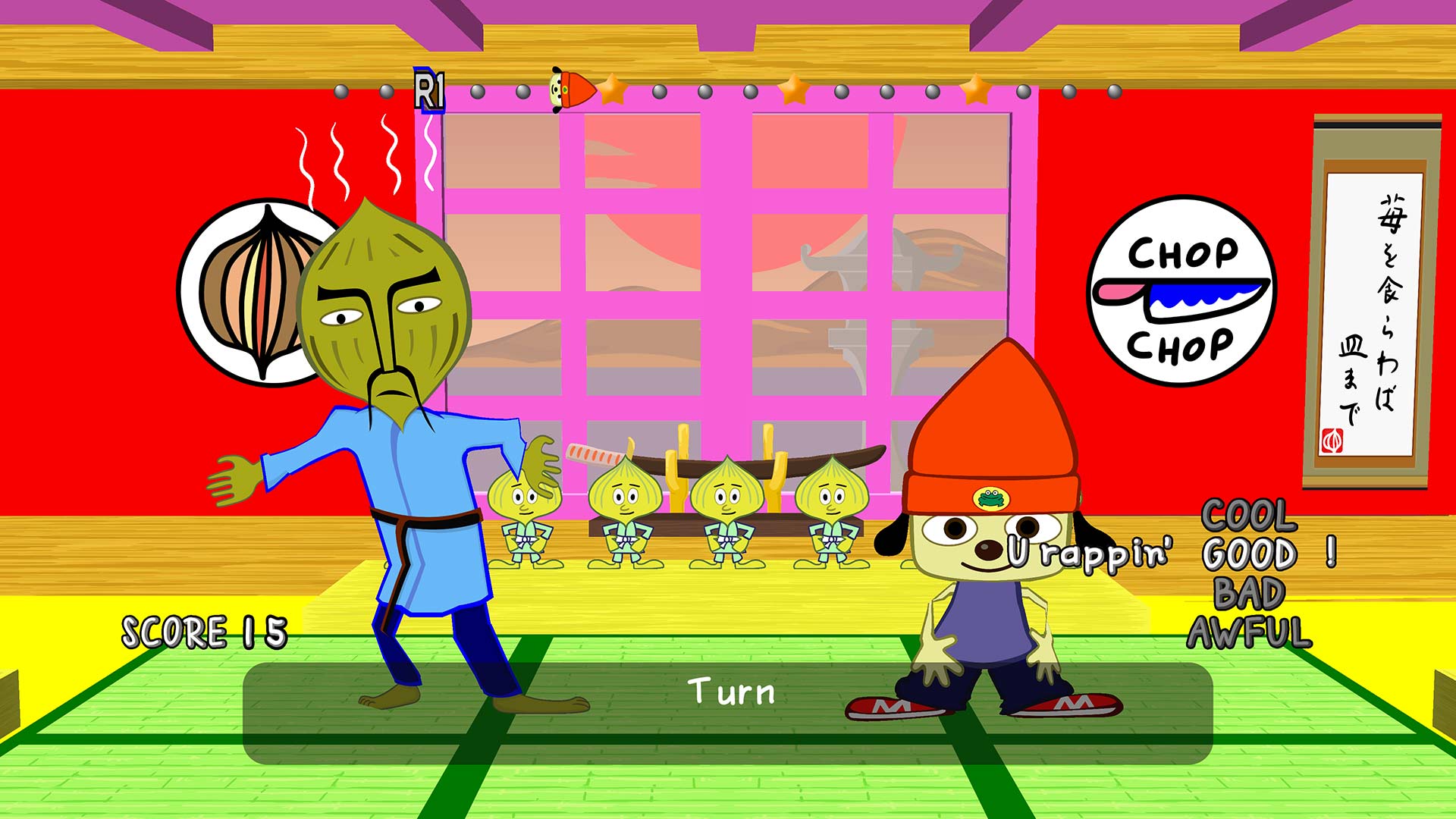 The Trophy list for the upcoming re-release of everyone's favourite lyric-spitting dog PaRappa the Rapper has been revealed and it's got an easy Platinum Trophy to get your muddy paws on, too.

The Trophy list, seen below, contains the typical tasks you'd expect from a game of this ilk; clear the game on Normal difficulty, achieve a 'cool' rating in all stages, and of course, get your driving license. (Yes, you're a dog. A rapping dog).

Though an extensive list, nothing's particularly taxing, instead more so focusing on the player being able to squeeze every ounce of gameplay out of the experience – and that's the sort of Trophy lists we like.

Here's the list itself. (It's a long one.)

Let's just hope the game holds up – or least as well as it can, considering it's about a paper-thin dog trying to win the affections of the flower-like girl, Sunny Funny. We're sure it will.
The PaRappa the Rapper remake launches on April 4, 2017 with a nice price tag of £11.99 or £9.59 if you're subscribed to PlayStation Plus. Pre-ordering the game will also get you an exclusive PS4 theme to spruce up your dashboard.
Also, here's a run down of what to expect in the re-release:
"This complete HD remaster of my acclaimed original PlayStation® game features additional alternative audio tracks, dynamic 4K support for PS4 Pro and DUALSHOCK4 controller vibration so you can really feel the beat – it's gonna get rocky!""

Features include:

– Fresh Graphics for Today's Gamer – Powered by PS4, PaRappa and his friends come to life as never seen before with cleaned up graphics, reformatted for 16:9 televisions and rendered in 4K and 1080p.
– CD quality soundtrack – Players will bob their heads along with a soundtrack that has been digitally remastered for uncompressed audio.
– Unique Visual Style – stylish flattened animation technique combines fun and vibrant characters and a humorous storyline.
– Rhythm-based Gameplay – master the addictive rhythm, timing, and coordination-based gameplay.
– New control schemes take advantage of DualShock 4 features: "Feel the Beat"– The DualShock 4 wireless controller provides a steady metronome for each song to help the player 'feel' when they need PaRappa to rap in response to each character.
Will you be picking up PaRappa the Rapper on PS4? What are you favourite memories of the 1997 original? Let us know in the comments section below.