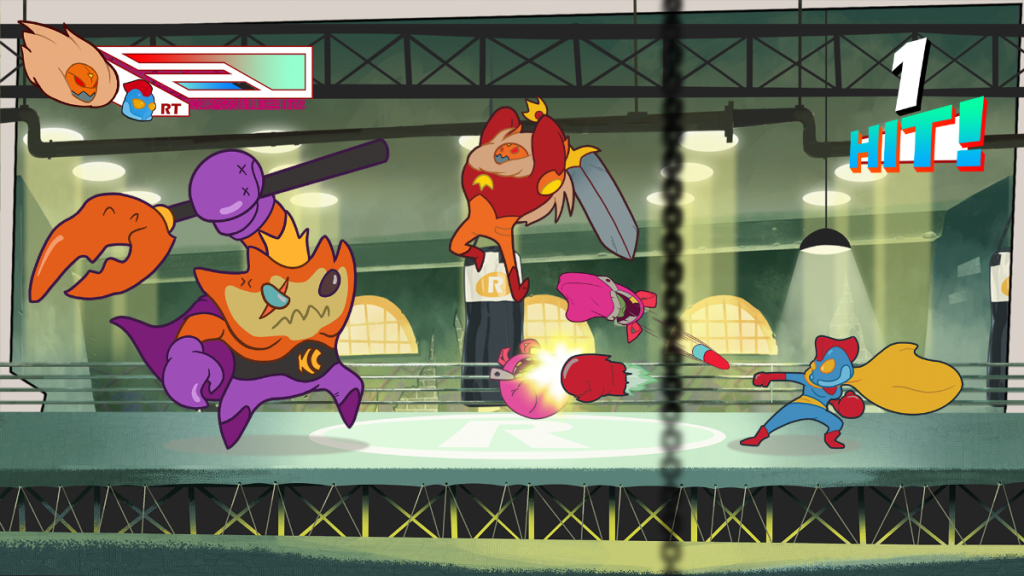 Pass The Punch has been announced by British developer Sumo Digital. The game is set to arrive in 2019 for PS4.
Pass The Punch is being developed by Sumo's Nottingham and Pune studios. It is a 2D action brawler, with a gorgeous cartoon art style. The game follows the story of Rush, a resident of New Atlas. She fights the dastardly King Crab and Red Velvet, both of whom are determined to turn Rush's favourite hangout spots into corporate franchises.
The residents of New Atlas can transform into powerful beings, able to pull off unique abilities based on their everyday lives. Rush will turn into a speedy boxing champion, as she owns a gym. Her friend Claud is a LARPer whose foam sword grants them the ability to turn into a berserker.
Players can choose to fight as Rush, Claud, Beetle, or Wizard to battle a variety of minions that King Crab and Red Velvet command, including anthropomorphised hot sauce bottles, disco balls, ice cream cones.
The game supports both solo play with an AI sidekick and two-player local co-op. A Character's attack can compliment another and quite literally 'Pass The Punch' between one another to create an ultimate attack that changes based on the combination of characters.
There isn't an official trailer yet; however, you can check out a selection of screenshots below: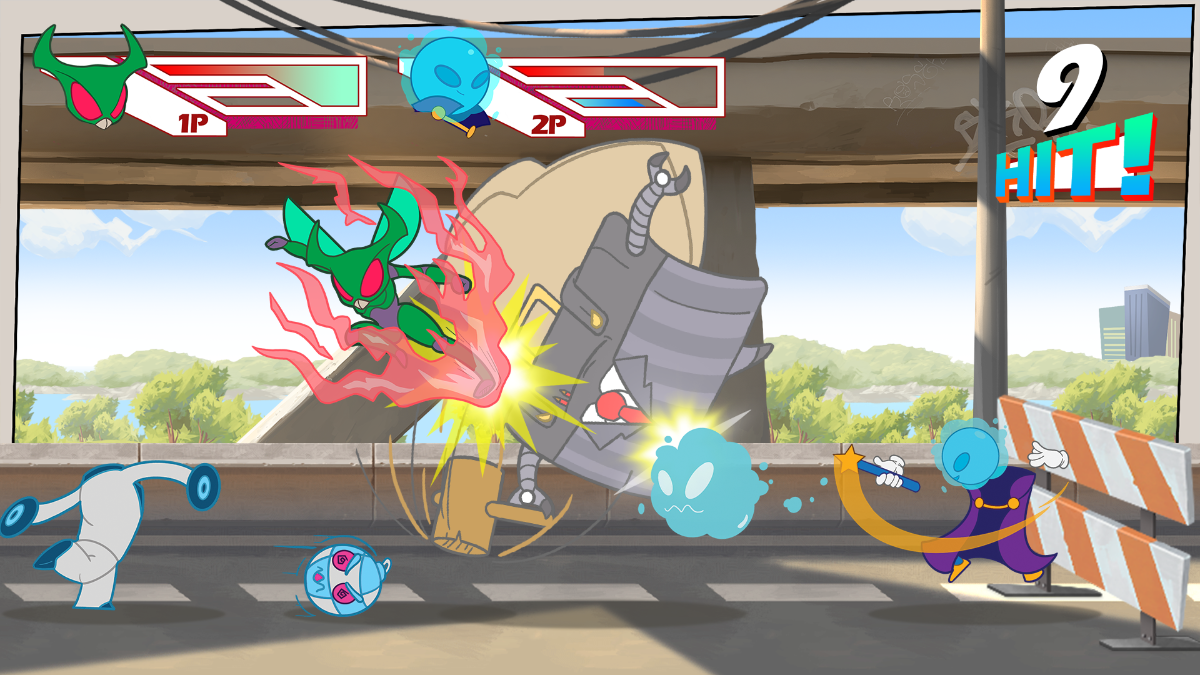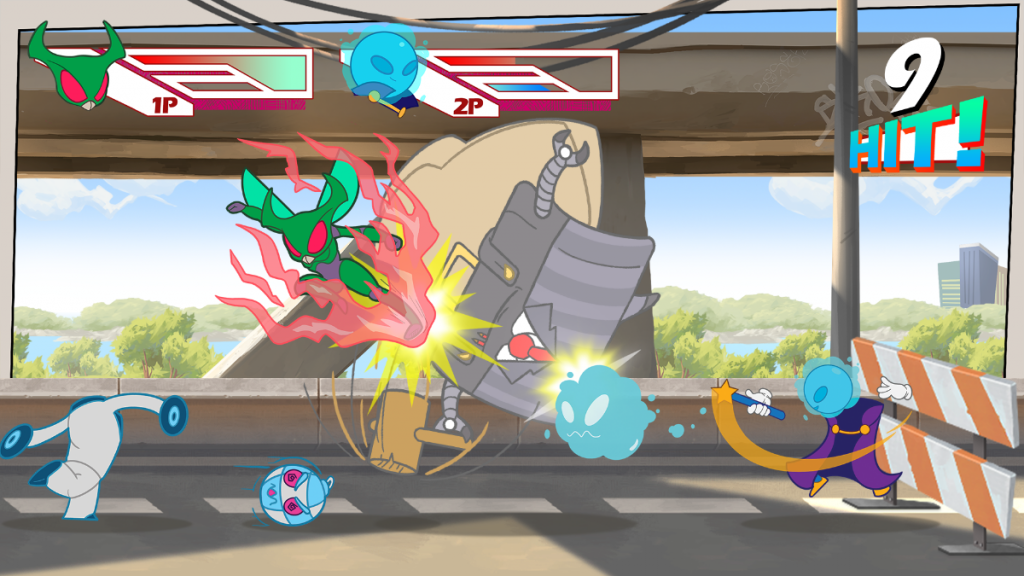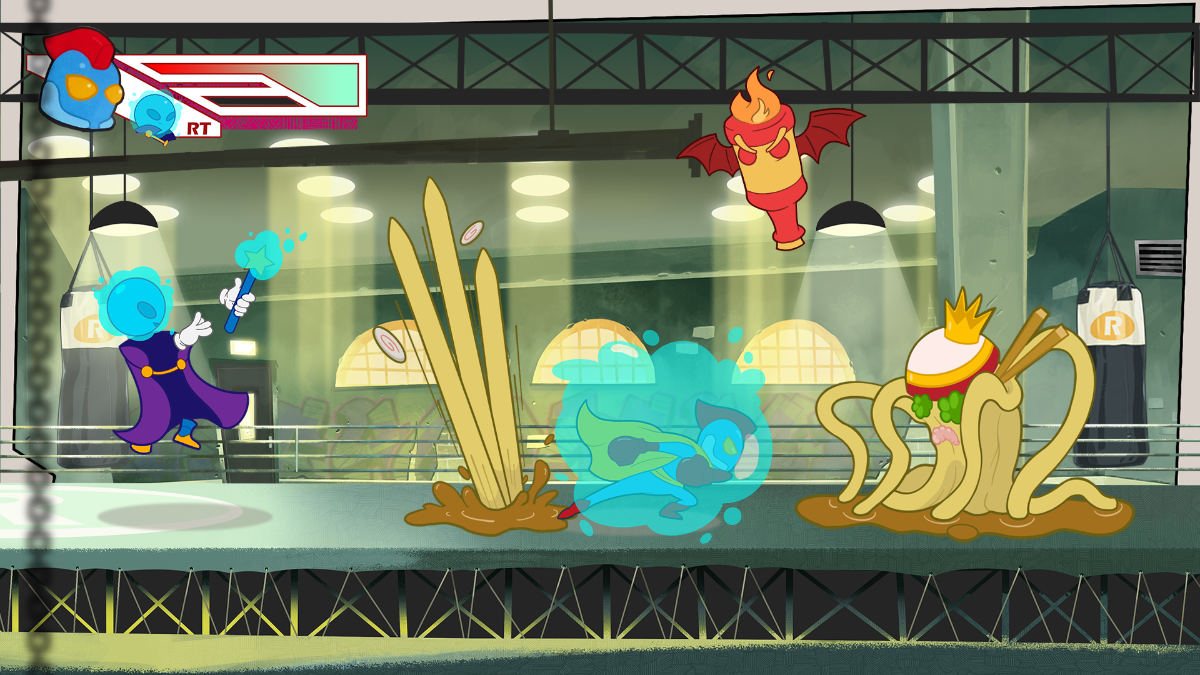 Pass The Punch is one of Sumo Digital's smaller titles in recent years. Most recently, they released Team Sonic Racing. We found the game to be a blast to play and a nice twist on the somewhat formulaic kart racing genre. You can read our review here.
Pass The Punch releases for PS4 in 2019.
What are your thoughts on Pass The Punch? What aspect stands out the most to you? Which of Sumo's games are your favourite?