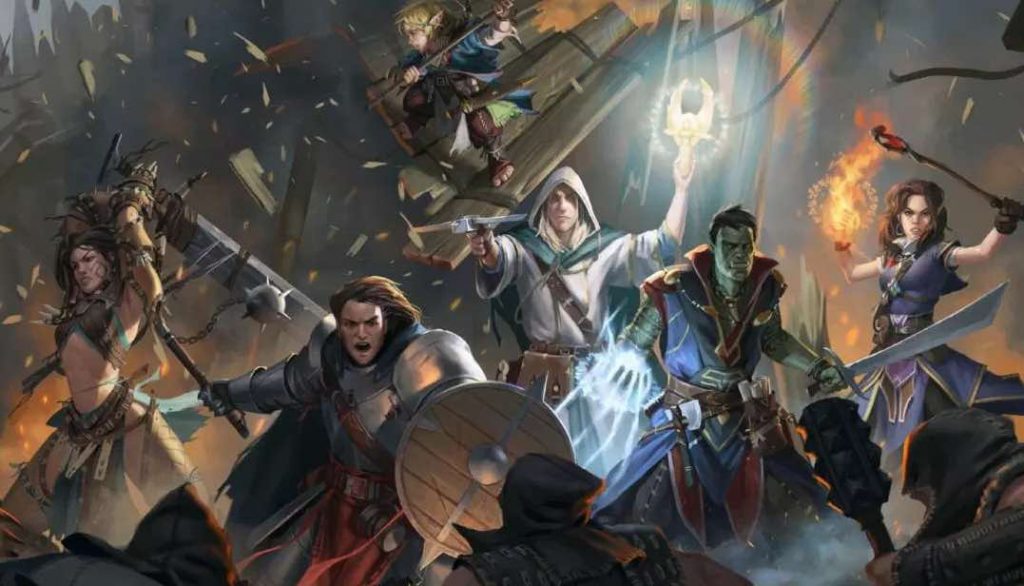 It's been a long time in the making but we finally have the Pathfinder: Kingmaker PS4 release date and it is really soon. August 18 to be exact.
Taking centre stage as part of IGN's Summer of Gaming, the successful isometric role-player detailed some of the changes that have been made to accommodate console players, as well as some improvements we have seen. Offering both realtime and turn-based battles, the game is the definitive version for anyone to experience.
You can watch the trailer announcing the Pathfinder: Kingmaker PS4 release date below:
Pathfinder: Kingmaker made quite the splash on PCs following its wildly successful Kickstarter campaign in 2017 and was released to positive acclaim the following year. The game is currently sitting at a solid 73 on Metacritic. A while back we took a look at the game and revealed why we were excited for it in our Looking Forward: Pathfinder: Kingmaker feature.
You can catch the official press release on the game below:
Pathfinder: Kingmaker Definitive Edition Coming to Consoles!

Brand new turn-based mode and all DLCs available August 18, 2020

Larkspur, Calif. (June 11, 2020) – Owlcat Games and Deep Silver officially announce the critically acclaimed RPG Pathfinder: Kingmaker will be coming to consoles this August as Pathfinder: Kingmaker Definitive Edition. Pathfinder: Kingmaker Definitive Edition will feature all previously released DLC content packs as will introduce a brand new turn-based gameplay mode. The new turn-based mode lets players experience the entire storyline and all previously released DLCs with a whole new approach. Pathfinder: Kingmaker Definitive Edition will launch on August 18 for the PlayStation 4, Xbox One and Xbox One X (MSRP $49.99).

"The turn-based mode brings the game even closer to the tabletop experience, providing the players with more precise control over the battlefield," says Oleg Shpilchevskiy, Head of Studio at Owlcat Games. "Our point was to have both modes – real-time with pause and the new turn-based mode – in a perfect co-existence so players can smoothly switch between both to adjust the gameplay at any time to their needs. It settles the long-running debate among the fans which mode is better for Kingmaker since they can go from an action-oriented real-time combat style to a more tactical one within a single encounter."
Pathfinder: Kingmaker releases for PS4 on August 18.