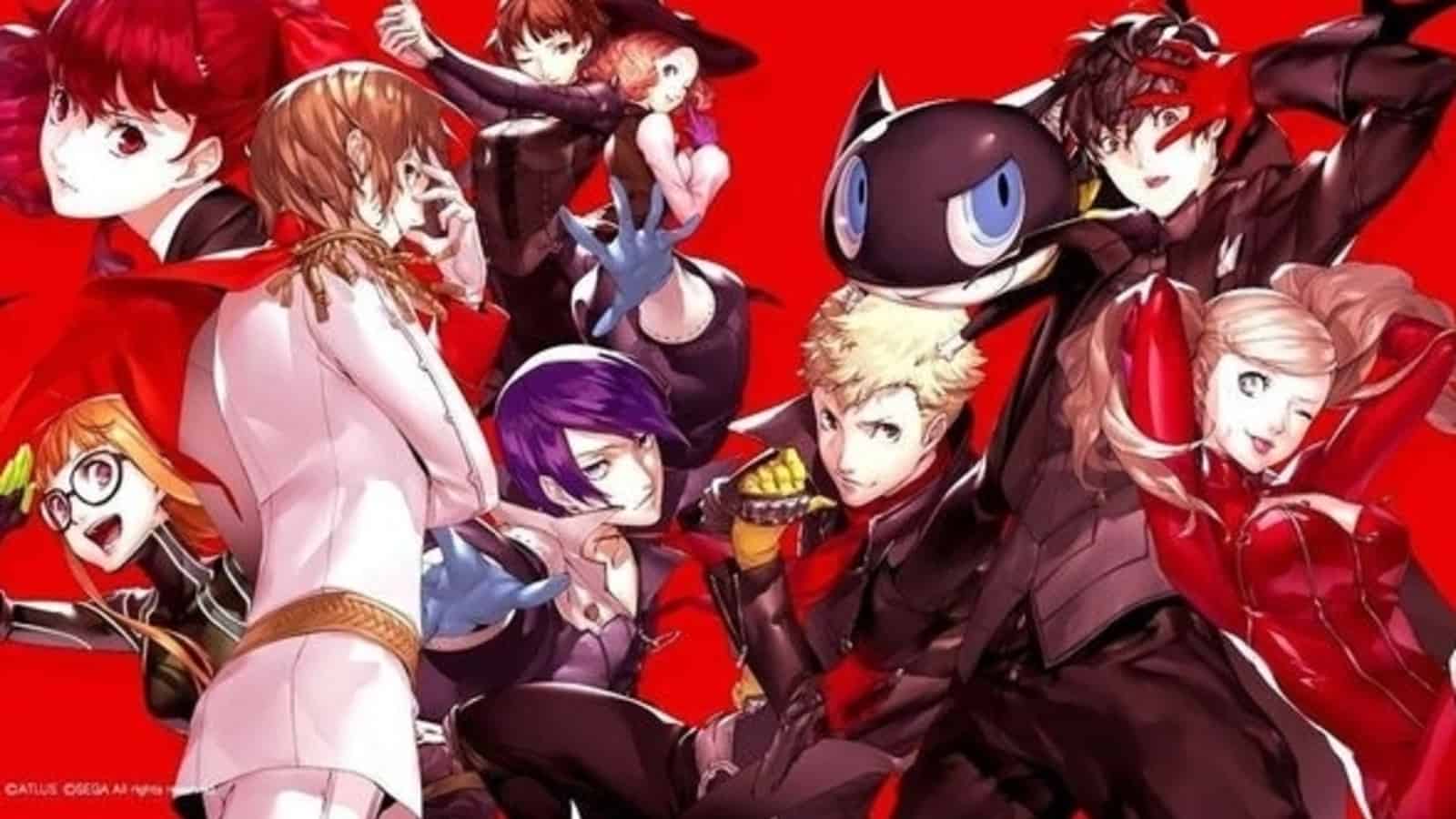 A report on Persona Channel has claimed that the upcoming PS5, PC, and Xbox Series X/S versions of Persona 5 Royal will ship with a boatload of DLC.
The new versions of Persona 5 Royal apparently include 45 piece of assorted DLC, including costumes and background music. Many of the costumes allow you to kit out your character in outfits based on previous Persona characters, and there's even a Catherine Costume and accompanying BGM set.
See below for a full list of Persona 5 Royal DLC.
Persona 4 Costume & BGM Special Set
Persona 3 Costume & BGM Special Set
Persona 2 Costume & BGM Special Set
Persona Costume & BGM Special Set
Shin Megami Tensei if. .. .. Costume & BGM Special Set
Persona 4 Dancing All Night Costume & BGM Special Set
Persona 4 The Ultimax Costume & BGM Special Set
Shin Megami Tensei IV Costume & BGM Special Set

Catherine

Costume & BGM Special Set
Orpheus & Orpheus / Thief God Set
Izanagi & Izanagi / Thief God Set
Thanatos & Thanatos / Thief God Set
Magatsu Izanagi & Magatsu Izanagi / Thief God Set
Kaguya & Kaguya / Thief God Set
Ariadne & Ariadne / Thief God Set
Asterios & Asterios / Thief God Set
Tsukiyomi & Tsukiyomi / Thief God Set
Messiah & Messiah / Thief God Set
Persona 5 The Royal Recovery Item Set
Persona 5 The Royal Skill Card Set
Persona 5 The Royal Plain Clothes / Uniform Costume Set
Persona 5 The Royal Phantom Thief Marked Morgana Car Sticker
Persona 5 The Royal Swimsuit Costume Set
Persona 5 The Royal Persona 20th Anniversary Morgana Car Sticker with Anniversary Logo
Persona 5 The Royal Maid & Butler Costume Set
Persona 5 The Royal Christmas Costume Set
Persona 5 Dancing Star Night Costume & BGM Special Set
Persona 5 The Royal Belbedroom Costume & BGM Special Set
Persona 5 Dancing Star Night Featherman Costume & BGM Special Set
Shin Megami Tensei DEEP STRANGE JOURNEY Costume & BGM Special Set
Persona 5 The Royal Jersey Costume Set
Izanagi Ogami & Izanagi Ogami / Thief God Set
Orpheus & Orpheus / Thief God (f) Set
Athena & Athena / Thief God Set
Persona 5 The Royal Exploration Assistance Pack
Persona 5 The Royal Battle Help Pack
Persona 5 The Royal Kasumi Yoshizawa Costume Numbering Package
Persona 5 The Royal Kasumi Yoshizawa Costume MEGAMI Package
Persona 5 The Royal Kasumi Yoshizawa Costume Extra Package 1
Persona 5 The Royal Kasumi Yoshizawa Costume Extra Package 2
Persona Raoul
Persona 5 The Royal Challenge Battle Extra Set
Persona Q2 New Cinema Labyrinth Costume & BGM Special Set
Persona 5 The Royal Challenge Battle Best Customer FULLMOON
Persona 5 The Royal Challenge Battle Best Customer FOGGYDAY