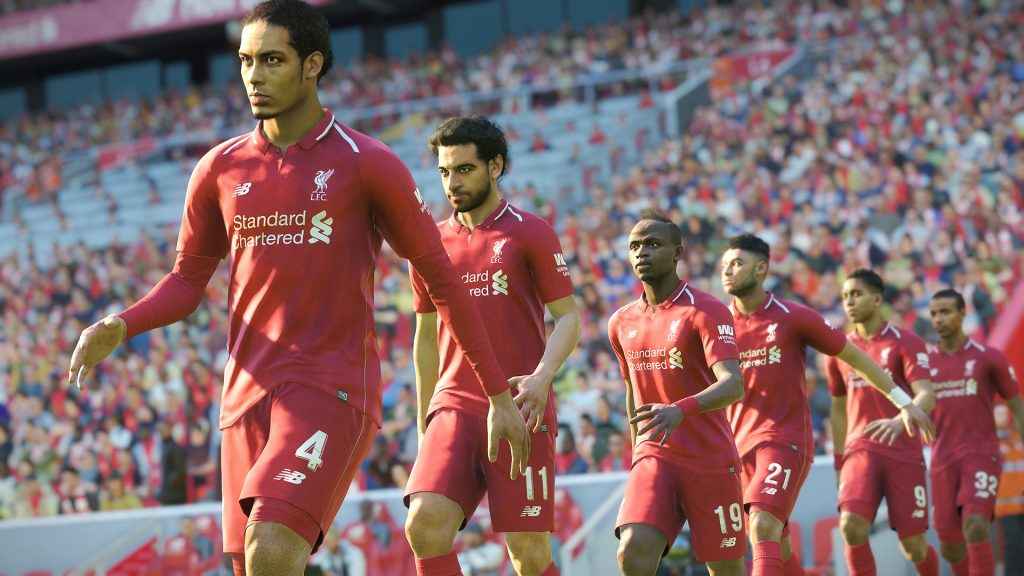 PES 2019 is officially available on multiple platforms. And just like the previous Pro Evolution Soccer series, fans around the world want more realistic gaming experience. We all want to play using real-world teams and players. Who is not sick and tired of Man Red and MD White? So, here we give you an easy PES 2019 How To Add Licensed Teams, Kits and Badges guide.
PES 2019 How To Add Licensed Teams, Kits and Badges
First things first, you need to have the following in order to add PES 2019 licensed teams, kits and badges:
USB stick with at least 8GB of free space
Stable internet connection
copy of PES 2019 on PC or PS4
The USB stick and internet connection are already given. However, you need to get copy PES 2019 option file online. You can choose among Premier League, Serie A and La Liga for now. But there are more options to come in the next few days. So bookmark our site and come back daily to know other PES 2019 option files available.
How to download and import PES 2019 option files
First, you need to format your USB to FAT32. To do this, select the USB, right-click then properties, and choose format.
Next, create a new folder in the USB and name it WEPES.
Now, plug in the USB to your PS4 and open PES 2019.
Then go to the Edit menu below Extras tab above Top Menu. Scroll down and click Import/Export.
Next, select Import Team and then Select All for the next page containing all PES 2019 option files.
You will now land on the Detailed Settings page. In here, just leave the three boxes unticked.
Finally, the PES 2019 option files automatically transfer in about 15 minutes. Once it finished, click Save on the Data Management page.
Create the official tournament logos
Now for the tournament logos, you must add them manually. So first go back to Data Management menu. Then go to Import/Export option and then to Import Images. Now in the Import Images screen, choose Competition Emblems and tick each individual image, NOT the folder. Then click OK.
Finally, go to Competition Category pages to edit competition also manually. You have to choose logos.
And that's all for our PES 2019 How To Add Licensed Teams, Kits and Badges guide. Check out more PES 2019 review for more information.