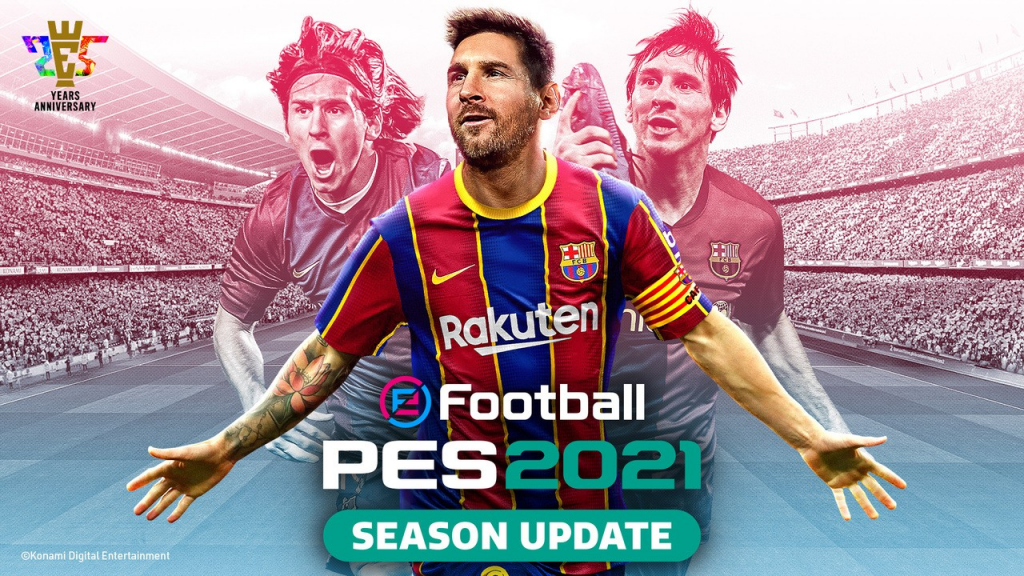 Konami has announced the PES 2021 Season Update cover stars, revealing legendary players Lionel Messi and Cristiano Ronaldo will be the poster boys for this year's entry. They're joined by Marcus Rashford of Manchester United and Bayern Munich's Alphonso Davies
PES 2021 Cover Stars Unveiled
Konami's senior director brand & business development, Jonas Lygaard, commented:
I am incredibly proud of the cover that we've assembled for PES 2021. We made a big change last year with the presentation of four ambassadors and we were keen to raise the bar this year with a world first – Messi and Ronaldo together at last.
PES 2021 Season Update isn't a full release like you'd normally expect, but rather, well, an update to last year's outing. Konami recently confirmed that it is working with next-generation consoles for PES 2022, which is set to be a major reinvention of the brand.
PES 2021 Season Update is due out for PS4, PC and Xbox One on September 14.