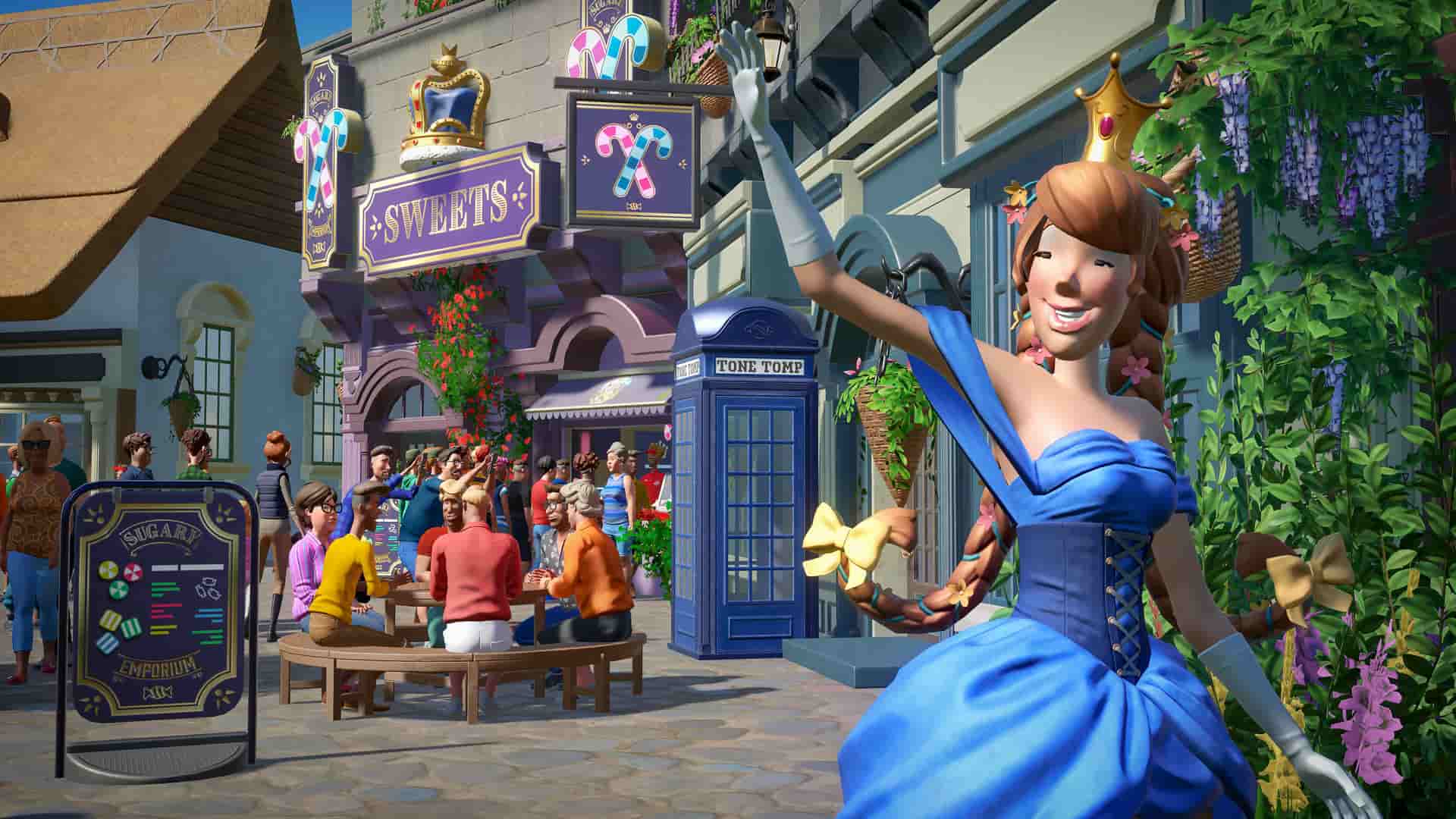 Planet Coaster: Console Edition's much-anticipated Vintage & World's Fair DLC has been officially unwrapped by Frontier Developments this week, and to celebrate, the company has pumped out some eyeball-popping footage offering a glimpse at what's to come for players with today's launch.
In case you haven't been keeping up, this DLC is a pretty big deal for Planet Coaster: Console Edition, offering four new coasters, six new rides, and over 600 extra scenery pieces.
The titular Vintage Page is a major highlight, with two new coasters, five new rides, and over 230 scenery pieces. The retro-flavoured Zephyrus is a wooden coaster steeped in nostalgia, while the Test Flight is a two-seater aircraft that speeds around a central pillar.
Going for that authentic retro feel, the Vintage Pack also embraces its classic fairground trappings with trapeze artists, fortune teller cabinets, barbershop quartet and more, all of which help to sell the feeling of a bygone era.
You can check out some footage of the DLC in action below.
Elsewhere, international culture is celebrated in style with the World's Fair Pack. Here, players will be able to soak up two new coasters, one ride, and scenery inspired by real-world them parks. Numerous countries are also highlighted here, including Mexico, China, and North America,
Tap into US cultural highlights such classic diners or construct booming Moroccan markets thanks to scenery items that pluck inspiration from ten new multicultural themes. For China, players can erect vibrant backdrops featuring temples and snarling dragons as punters cruise past on rides, which is brimming with atmosphere and authenticity.
Parks sparkle with life as thrill-seekers go about their business chattering amongst themselves, while lining up to staff their faces with hotdogs, sushi, noodles and other culinary delights.
On the attractions front, it's all about pulse-pounding action, with Jixxer and Interceptor pitting two motorcycle-based coasters in high-speed chases, or if you're about showcasing your creative muscles, then Polarity is worth a shot with its flexility.
The Planet Coaster: Console Edition Vintage & World's Fair DLC pack is out today. You can read our review of Planet Coaster: Console Edition here.
Related Content – Sony PS5 Complete Guide – A Total Resource On PlayStation 5