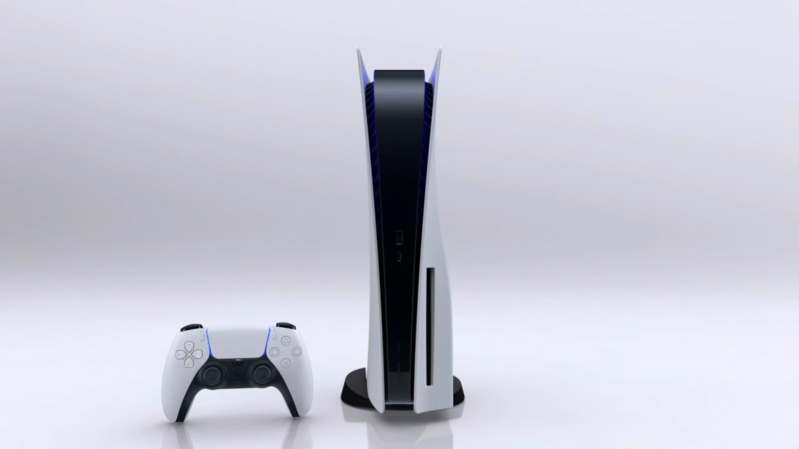 During its PS5 games showcase event, Sony has at last revealed what the PlayStation 5 will actually look like.
As you can see from the image and video below, the PlayStation 5 has a white shell that insulates a black core machine that curves out in the edges with the trademark blue light shooting throughout.
Honestly, it looks like something out of Mass Effect and I think I'm in love.
Related Content – PS5 Confirmed Specs – CPU, GPU, SSD, Storage, 8K & More
The Sony PlayStation 5 is set to release sometime during holiday 2020.