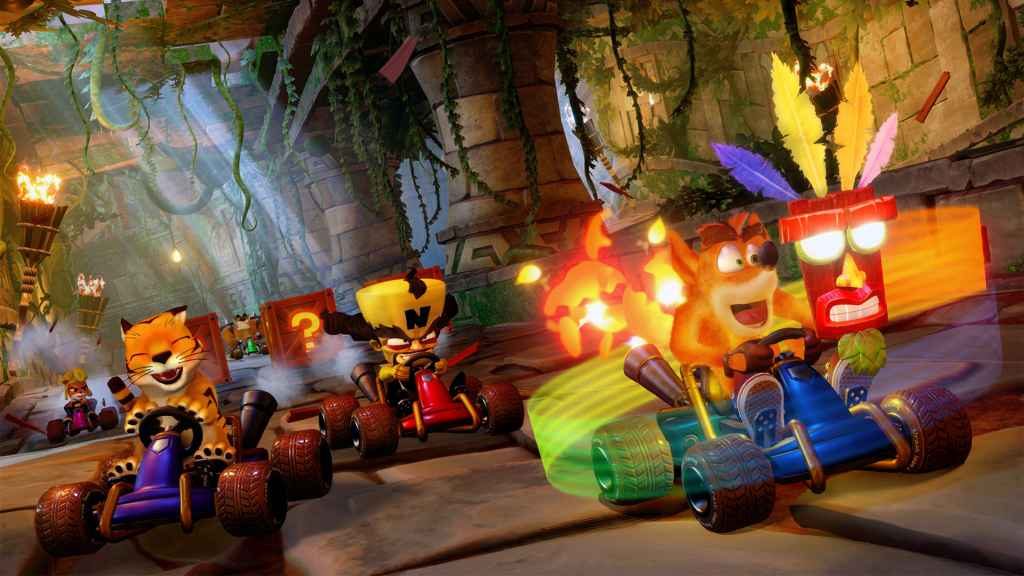 A brand-new range of Crash Team racing merch has just been released on the official PlayStation Gear website to help celebrate the launch of Crash Team Racing Nitro-Fueled on PS4, Xbox One, and Nintendo Switch.
What's more, between now and the 1st July, PlayStation Gear is also offering significant discounts on its existing N.Sane Trilogy swag. Should you you prefer Crash in his original incarnation as a platforming mascot, rather than a smarmy petrolhead.
Crash Team Racing Merch – Our Personal Highlights
However you like to demonstrate your loyalty to Naughty Dog's iconic jorts-wearing marsupial, the PlayStation Gear store is sure to have something to suit.
There are certainly plenty of clothing options for the fashion conscious (or should that be unconscious?) among you. Including everything from jackets and shirts, to caps and hoodies.
Alternatively, Crash Team Racing fans can choose from a huge range of accessories. Our personal favourite has to be the fluffy dice – perfect for hanging over your rear-view mirror. Although the CTR crate keyring, trophy mug, and toolbox pin badge set have to be a close second.
There's also a Crash Team Racing winners medal, but £14.99 is more than we're willing to pay sooth our damaged pride after yet another online trouncing.
Anyway, head over to the PlayStation Gear website to browse the full range at your convenience.
As far as the game itself is concerned, you might be wondering where our review is. The long of the short of it is that we're currently busy testing out the online portion of the game. But rest assured, we'll have something on site as soon as possible.