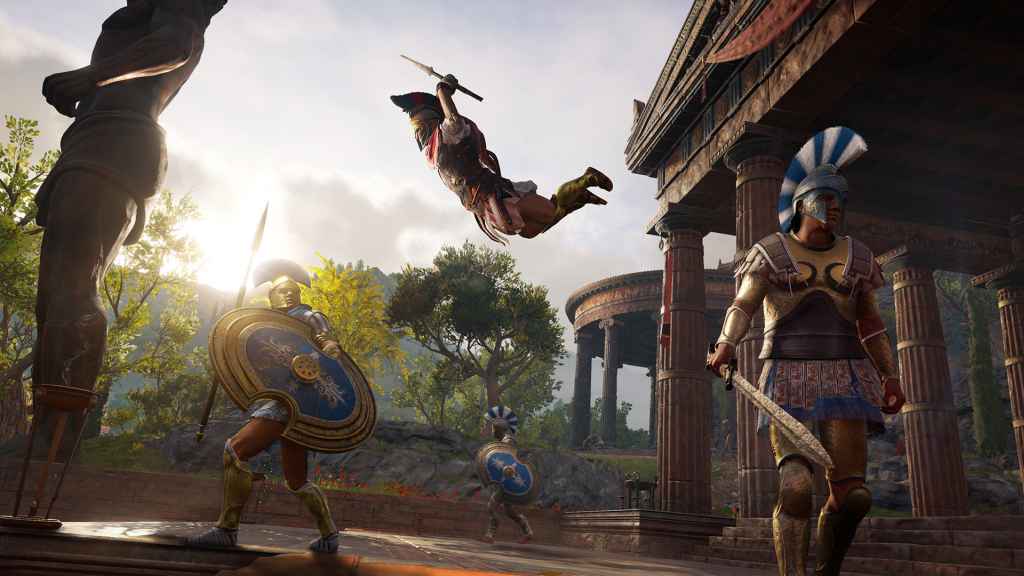 There's a big PlayStation Store sale that has started in North America. This time it's the turn of Ubisoft to offer some deals with some discounted PS4 games.
The sale covers some major games from Ubisoft franchises, including Assassin's Creed, Far Cry and Watch Dogs. There's some big discounts on Ultimate Editions, with the likes of the Assassin's Creed Legendary Collection slashed by $90 to $109.00.
There's also some significant price cuts on some of the older Ubisoft games, including Assassin's Creed IV Black Flag, Trials Rising Gold Edition and Rayman Legends.
What Games Are In The PlayStation Store Sale?
There are over 40 offers on right now, with a mixture of price cuts on PS4 games and discounts on in-game currency from the likes of The Crew 2 and Far Cry 5.
Here's some of the discounts available:
Assassin's Creed Legendary Collection – $109.00
Assassin's Creed Odyssey Ultimate Edition – $51.59
Assassin's Creed Antiquity Pack – $49.99
Assassin's Creed Odyssey Fold Edition – $42.99
Trials Rising – $ 14.99
Rayman Legends – $13.99
Ghost Recon Wildlands – $19.99
Steep Gold Edition – $29.99
PlayStation Plus Games Available Now
While you're browsing the PlayStation Store sale, don't forget to check out the new PS Plus games for May. Providing you have a subscription, you can now download Overcooked and What Remains of Edith Finch.