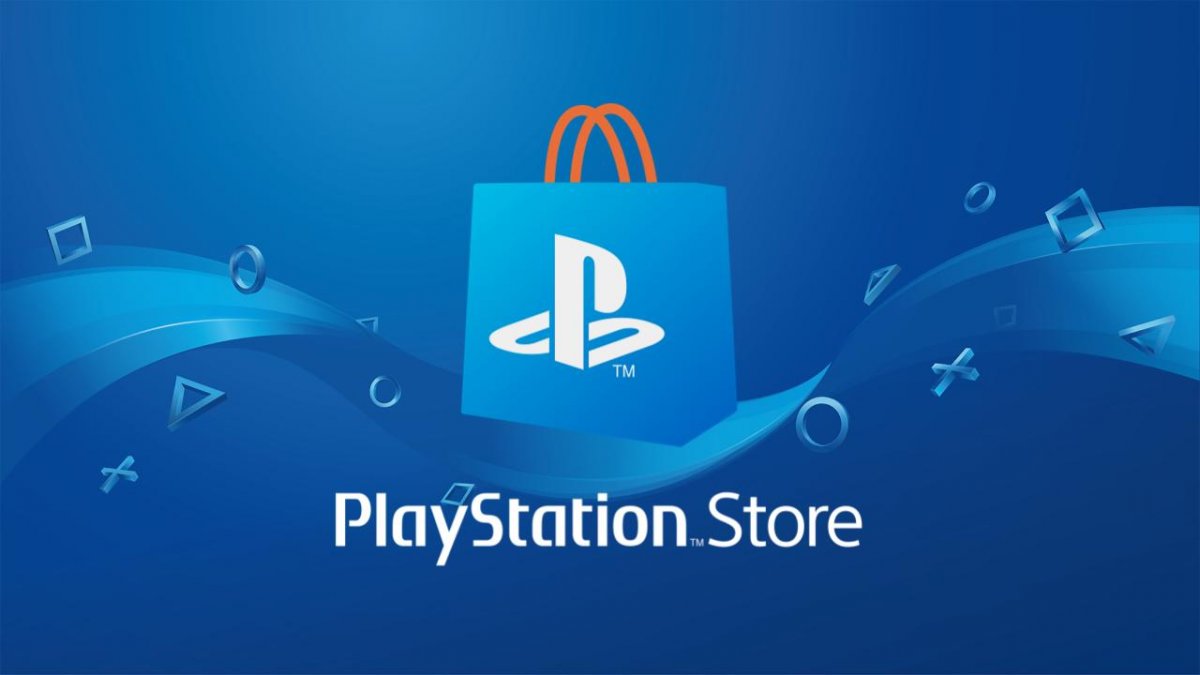 While Sony kicked off its Extended Play sale today, it also launched its Games Under $15 sale, which lists over 800 titles, all of which you can get for $15 or less, which is quite the deal.
This does currently seem to only be run in NA, unfortunately for EU folk.
You can check out a full list of the games on sale, with their USD pricing for yourself, here.
Title
Store Link
Platform
Off
Sale Price
Original Price
A – E
60 Seconds! Reatomized
https://store.playstation.com/en-us/product/UP4004-CUSA24795_00-1829771202982795
PS4
-50%
$4.99
$9.99
7 Days to Die
https://store.playstation.com/en-us/product/UP2026-CUSA03446_00-0000000000000000
PS4
-80%
$5.99
$29.99
7th Sector
https://store.playstation.com/en-us/product/UP1675-CUSA15797_00-SYPS47THSECTOR00
PS4
-50%
$9.99
$19.99
7th Sector Collector's Edition
https://store.playstation.com/en-us/product/UP1675-CUSA15797_00-SYPS47THSECTORBU
PS4
-50%
$12.49
$24.99
99Vidas
https://store.playstation.com/en-us/product/UP2158-CUSA05187_00-99VIDASPS4160328
PS4
-70%
$2.99
$9.99
A Pretty Odd Bunny
https://store.playstation.com/en-us/product/UP1249-PPSA03013_00-8281055267108799
PS5
PS4
-50%
$2.49
$4.99
A Sketchbook About Her Sun
https://store.playstation.com/en-us/product/UP4802-PPSA06718_00-6983340659885127
PS5
-40%
$2.99
$4.99
A Sketchbook About Her Sun
https://store.playstation.com/en-us/product/UP4802-CUSA32505_00-7465914961914779
PS4
-40%
$2.99
$4.99
A Street Cat's Tale
https://store.playstation.com/en-us/product/UP0287-CUSA27059_00-00000000NORANEKO
PS4
-40%
$4.79
$7.99
A Tale of Paper
https://store.playstation.com/en-us/product/UP0814-CUSA24606_00-4805131239605049
PS4
-55%
$6.74
$14.99
A Winter's Daydream
https://store.playstation.com/en-us/product/UP1675-PPSA07671_00-SYPS5AWINTERSDAY
PS5
-50%
$2.99
$5.99
A Winter's Daydream
https://store.playstation.com/en-us/product/UP1675-CUSA15387_00-SYPS4AWINTERSDAY
PS4
-50%
$2.99
$5.99
Acalesia
https://store.playstation.com/en-us/product/UP5817-CUSA27335_00-3569624935841871
PS4
-30%
$3.49
$4.99
ACT IT OUT XL! A Game of Charades
https://store.playstation.com/en-us/product/UP0829-CUSA13672_00-0000000000000001
PS4
-70%
$3.59
$11.99
ACT IT OUT! A Game of Charades
https://store.playstation.com/en-us/product/UP0829-CUSA03153_00-0000000000000001
PS4
-70%
$2.09
$6.99
Action Arcade Wrestling
https://store.playstation.com/en-us/product/UP2059-CUSA07228_00-9F923BDA7D66F600
PS4
-40%
$8.99
$14.99
Active Neurons – Puzzle game
https://store.playstation.com/en-us/product/UP1675-CUSA18127_00-SYPS4ACTIVENEURO
PS4
-40%
$2.99
$4.99
Active Neurons – Puzzle Game
https://store.playstation.com/en-us/product/UP1675-PPSA05768_00-SYPS5ACTIVENEURO
PS5
-40%
$2.99
$4.99
Active Neurons 2
https://store.playstation.com/en-us/product/UP1675-CUSA20150_00-SYPS4ACTIVENEUR2
PS4
-75%
$1.24
$4.99
Active Neurons 3 – Wonders Of The World
https://store.playstation.com/en-us/product/UP1675-CUSA26385_00-SYPS4ACTIVENEUR3
PS4
-50%
$2.49
$4.99
Active Neurons 3 – Wonders Of The World
https://store.playstation.com/en-us/product/UP1675-PPSA02792_00-SYPS5ACTIVENEUR3
PS5
-50%
$2.49
$4.99
Adventures of Chris
https://store.playstation.com/en-us/product/UP4912-CUSA33315_00-3457690791776511
PS4
-20%
$11.99
$14.99
Aery – A New Frontier
https://store.playstation.com/en-us/product/UP6557-CUSA32963_00-9507735880409142
PS4
-35%
$6.49
$9.99
Aery – Calm Mind
https://store.playstation.com/en-us/product/UP6557-CUSA28566_00-3445682077217982
PS4
-35%
$6.49
$9.99
Agatha Christie – The ABC Murders
https://store.playstation.com/en-us/product/UP1475-CUSA03265_00-THEABCMURDERS011
PS4
-90%
$2.99
$29.99
Ages of Mages: the Last Keeper
https://store.playstation.com/en-us/product/UP5219-CUSA15110_00-AGESOFMAGES00008
PS4
-40%
$7.19
$11.99
Aircraft Evolution
https://store.playstation.com/en-us/product/UP1675-CUSA18126_00-SYPS4AIRCRAFTEVO
PS4
-60%
$3.99
$9.99
Alien Engine
https://store.playstation.com/en-us/product/UP5682-CUSA34993_00-0419984090247251
PS4
-15%
$0.84
$0.99
Allison's Diary: Rebirth
https://store.playstation.com/en-us/product/UP5631-CUSA24970_00-0123012301230123
PS4
-30%
$6.99
$9.99
Almost My Floor
https://store.playstation.com/en-us/product/UP1675-PPSA05935_00-SYPS5ALMOSTMYFLO
PS5
-30%
$6.99
$9.99
Almost My Floor
https://store.playstation.com/en-us/product/UP1675-CUSA31523_00-SYPS4ALMOSTMYFLO
PS4
-30%
$6.99
$9.99
Alteric
https://store.playstation.com/en-us/product/UP1675-CUSA10044_00-SYPS4ALTERIC0000
PS4
-70%
$1.49
$4.99
Alveole
https://store.playstation.com/en-us/product/UP1675-CUSA28476_00-SYPS4ALVEOLE0000
PS4
-50%
$2.49
$4.99
Alveole
https://store.playstation.com/en-us/product/UP1675-PPSA04009_00-SYPS5ALVEOLE0000
PS5
-50%
$2.49
$4.99
Always Sometimes Monsters
https://store.playstation.com/en-us/product/UP1701-CUSA08909_00-1111000099990000
PS4
-75%
$2.49
$9.99
Amazing Princess Sarah
https://store.playstation.com/en-us/product/UP4912-CUSA32342_00-1088899291819525
PS4
-20%
$5.59
$6.99
Amazing Superhero Squad
https://store.playstation.com/en-us/product/UP1675-CUSA32380_00-SYPS4AMAZINGSUPE
PS4
-30%
$4.89
$6.99
Amazing Superhero Squad
https://store.playstation.com/en-us/product/UP1675-PPSA06642_00-SYPS5AMAZINGSUPE
PS5
-30%
$4.89
$6.99
Angry Birds VR: Isle of Pigs
https://store.playstation.com/en-us/product/UP5430-CUSA15191_00-0000000000000000
PS4
-30%
$10.49
$14.99
Anima: Gate of memories
https://store.playstation.com/en-us/product/UP1340-CUSA04586_00-GATE0OF0MEMORIES
PS4
-75%
$4.99
$19.99
Anima: Gate of Memories – The Nameless Chronicles
https://store.playstation.com/en-us/product/UP1340-CUSA12142_00-GATE0OF0MEMORIES
PS4
-75%
$4.99
$19.99
Animus: Revenant
https://store.playstation.com/en-us/product/UP6021-CUSA29677_00-7116761591694942
PS4
-30%
$10.49
$14.99
Ara Fell: Enhanced Edition
https://store.playstation.com/en-us/product/UP4127-CUSA18837_00-ARAFELLUS0000000
PS4
-70%
$4.49
$14.99
Arcade Classics Anniversary Collection
https://store.playstation.com/en-us/product/UP0101-CUSA15180_00-ARCADECLASSICS01
PS4
-80%
$3.99
$19.99
Archaica: The Path Of Light
https://store.playstation.com/en-us/product/UP4724-CUSA19183_00-ARCHAICAPS400002
PS4
-50%
$7.49
$14.99
Arkan: The Dog Adventurer
https://store.playstation.com/en-us/product/UP1675-CUSA27391_00-SYPS4ARKANTHEDOG
PS4
-50%
$2.49
$4.99
Arkan: The Dog Adventurer
https://store.playstation.com/en-us/product/UP1675-PPSA03359_00-SYPS5ARKANTHEDOG
PS5
-50%
$2.49
$4.99
ArtPulse
https://store.playstation.com/en-us/product/UP5099-CUSA17106_00-0000ARTPULSE11US
PS4
-90%
$1.29
$12.99
Ascendshaft
https://store.playstation.com/en-us/product/UP3058-CUSA30638_00-1115059969444707
PS4
-50%
$0.24
$0.49
Ascendshaft and Endless Shaft
https://store.playstation.com/en-us/product/UP3058-CUSA27203_00-5353724801198050
PS4
-50%
$0.24
$0.49
Assassin's Creed III: Remastered
https://store.playstation.com/en-us/product/UP0001-CUSA11711_00-AC3GAMEPS4000001
PS4
-75%
$9.99
$39.99
Astalon: Tears Of The Earth
https://store.playstation.com/en-us/product/UP4127-CUSA25970_00-ASTALONUS0000000
PS4
-50%
$9.99
$19.99
Asterix & Obelix XXL 3: The Crystal Menhir
https://store.playstation.com/en-us/product/UP1475-CUSA16988_00-ASTERIXXXL3US000
PS4
-80%
$5.99
$29.99
Astrology and Horoscopes Premium
https://store.playstation.com/en-us/product/UP1715-PPSA07221_00-9759554037631310
PS5
PS4
-40%
$5.39
$8.99
At Sundown: Shots in the Dark
https://store.playstation.com/en-us/product/UP0134-CUSA09928_00-SUNDOWN000000000
PS4
-90%
$1.99
$19.99
ATOM RPG
https://store.playstation.com/en-us/product/UP6073-CUSA30436_00-5622835336080505
PS4
-35%
$14.94
$22.99
ATOM RPG Supporter Pack
https://store.playstation.com/en-us/product/UP6073-CUSA30436_00-8096364601316584
PS4
-30%
$4.89
$6.99
ATV Drift & Tricks Definitive Edition
https://store.playstation.com/en-us/product/UP1475-CUSA09644_00-AI201710ATVUS001
PS4
-90%
$2.49
$24.99
Awesome Pea
https://store.playstation.com/en-us/product/UP1675-CUSA14735_00-SYPS4AWESOMEPEA0
PS4
-60%
$2.39
$5.99
Awesome Pea 2
https://store.playstation.com/en-us/product/UP1675-CUSA19185_00-SYPS4AWESOMEPEA2
PS4
-60%
$1.99
$4.99
Awesomenauts Assemble!
https://store.playstation.com/en-us/product/UP4362-CUSA00261_00-AWESOMENAUTSPS40
PS4
-50%
$4.99
$9.99
Awkward
https://store.playstation.com/en-us/product/UP0829-CUSA05111_00-0000000000000001
PS4
-70%
$3.59
$11.99
Axes
https://store.playstation.com/en-us/product/UP5817-CUSA20447_00-9888453782792334
PS4
-30%
$3.49
$4.99
Ayleouna
https://store.playstation.com/en-us/product/UP3058-CUSA32487_00-3700417513160614
PS4
-50%
$0.24
$0.49
Baja: Edge of Control HD
https://store.playstation.com/en-us/product/UP4389-CUSA07711_00-BAJAHDUS00000001
PS4
-80%
$5.99
$29.99
Baldur's Gate and Baldur's Gate II: Enhanced Editions
https://store.playstation.com/en-us/product/UP0346-CUSA15671_00-BGANDBGIICONSOLE
PS4
-80%
$9.99
$49.99
Basketball Pinball
https://store.playstation.com/en-us/product/UP6927-PPSA08113_00-8315259645666516
PS5
-25%
$1.49
$1.99
Batbarian: Testament of the Primordials
https://store.playstation.com/en-us/product/UP4127-CUSA24965_00-BATBARIANUS00000
PS4
-50%
$9.99
$19.99
Battle Chasers: Nightwar
https://store.playstation.com/en-us/product/UP4389-CUSA06807_00-BATTLECHASERSUS0
PS4
-80%
$5.99
$29.99
Batu Ta Batu
https://store.playstation.com/en-us/product/UP1249-CUSA20121_00-0000000000000000
PS4
-50%
$2.49
$4.99
bayala – the game
https://store.playstation.com/en-us/product/UP0842-CUSA16834_00-BAYALAGAME01SCEA
PS4
-30%
$6.99
$9.99
Beat Cop
https://store.playstation.com/en-us/product/UP4361-CUSA13615_00-BEATCOP000000000
PS4
-80%
$2.99
$14.99
Behind Closed Doors: A Developer's Tale
https://store.playstation.com/en-us/product/UP1675-PPSA05933_00-SYPS5BEHINDCLOSE
PS5
-30%
$3.49
$4.99
Behind Closed Doors: A Developer's Tale
https://store.playstation.com/en-us/product/UP1675-CUSA31521_00-SYPS4BEHINDCLOSE
PS4
-30%
$3.49
$4.99
BFF or Die
https://store.playstation.com/en-us/product/UP1249-CUSA24491_00-5161590649382433
PS4
-50%
$3.99
$7.99
Big Pharma
https://store.playstation.com/en-us/product/UP4713-CUSA17332_00-BIGPHARMA0000000
PS4
-75%
$7.49
$29.99
BIG-Bobby-Car – The Big Race
https://store.playstation.com/en-us/product/UP8026-CUSA20616_00-BOBBYCARGAME01US
PS4
-70%
$8.99
$29.99
Blackwind
https://store.playstation.com/en-us/product/UP5552-PPSA03468_00-7918374430260076
PS5
PS4
-40%
$14.99
$24.99
Blood Waves
https://store.playstation.com/en-us/product/UP1675-CUSA12918_00-SYPS4BLOODWAVES0
PS4
-50%
$4.99
$9.99
Bloons TD 5
https://store.playstation.com/en-us/product/UP2712-CUSA08142_00-BTD5000000000001
PS4
-35%
$9.74
$14.99
Bocce
https://store.playstation.com/en-us/product/UP7552-CUSA34592_00-8764260648956601
PS4
-40%
$4.79
$7.99
Bravo Team
https://store.playstation.com/en-us/product/UP9000-CUSA08015_00-BRAVOTEAMUS00001
PS4
-50%
$9.99
$19.99
Brawlhalla All Legends (Current and Future)
https://store.playstation.com/en-us/product/UP0949-CUSA04195_00-ALLLEG0000000000
-25%
$14.99
$19.99
Breakout Bricks
https://store.playstation.com/en-us/product/UP7552-CUSA33775_00-7125568315366833
PS4
-40%
$2.99
$4.99
Breeder Homegrown: Director's Cut
https://store.playstation.com/en-us/product/UP1675-CUSA17138_00-SYPS4BREEDERHOME
PS4
-70%
$1.49
$4.99
Brick Breaker
https://store.playstation.com/en-us/product/UP4008-CUSA03889_00-BRICKBREAKER0000
PS4
-50%
$4.99
$9.99
Bridge Constructor
https://store.playstation.com/en-us/product/UP0825-CUSA04421_00-BRIDGECPS4SCEA00
PS4
-80%
$1.99
$9.99
Bridge Constructor Portal
https://store.playstation.com/en-us/product/UP0825-CUSA09729_00-BRIDPORPS4SCEA00
PS4
-80%
$2.99
$14.99
Bridge Constructor Stunts
https://store.playstation.com/en-us/product/UP0825-CUSA04746_00-BCSTUNTSPS4SIEA0
PS4
-80%
$1.99
$9.99
Bridge Constructor: The Walking Dead – PS4 & PS5
https://store.playstation.com/en-us/product/UP0825-CUSA23758_00-BCTWDSIEA0000000
PS4
-75%
$2.49
$9.99
Bridge Constructor: The Walking Dead – PS4 & PS5
https://store.playstation.com/en-us/product/UP0825-PPSA02347_00-BCTWDSIEA5000000
PS5
PS4
-75%
$2.49
$9.99
Bring To Light
https://store.playstation.com/en-us/product/UP1649-CUSA13527_00-BRINGTOLIGHT0001
PS4
-40%
$11.99
$19.99
Bubble Shooter FX
https://store.playstation.com/en-us/product/UP5792-CUSA30401_00-0545639111554523
PS4
-60%
$1.99
$4.99
Bucket Knight
https://store.playstation.com/en-us/product/UP1675-CUSA17710_00-SYPS4BUCKETKNIGH
PS4
-50%
$2.49
$4.99
Bully®
https://store.playstation.com/en-us/product/UP1004-CUSA03507_00-SLUS212690000001
PS4
-40%
$8.99
$14.99
Bunny Factory
https://store.playstation.com/en-us/product/UP6695-CUSA30716_00-40759AMERICAGAME
PS4
-35%
$6.49
$9.99
Bunny Parking
https://store.playstation.com/en-us/product/UP6695-CUSA26064_00-4593582697254617
PS4
-30%
$4.19
$5.99
Capcom Beat 'Em Up Bundle
https://store.playstation.com/en-us/product/UP0102-CUSA12046_00-CSSGCFULLGAME000
PS4
-50%
$9.99
$19.99
Carmageddon: Max Damage
https://store.playstation.com/en-us/product/UP1458-CUSA03729_00-CARMAGEDDONREINC
PS4
-75%
$4.99
$19.99
CASE: Animatronics
https://store.playstation.com/en-us/product/UP1675-CUSA24073_00-SYPS4CASEANIMATR
PS4
-45%
$5.49
$9.99
Castle Crashers Remastered
https://store.playstation.com/en-us/product/UP2015-CUSA14409_00-CASTLECRASHERSNA
PS4
-50%
$7.49
$14.99
Castle Of Pixel Skulls
https://store.playstation.com/en-us/product/UP1249-PPSA03799_00-2505596857610757
PS5
-50%
$2.49
$4.99
Castle Of Pixel Skulls
https://store.playstation.com/en-us/product/UP1249-CUSA27474_00-3215224910817498
PS4
-50%
$2.49
$4.99
Castlevania Anniversary Collection
https://store.playstation.com/en-us/product/UP0101-CUSA15109_00-CASTLEVANIAGAMES
PS4
-80%
$3.99
$19.99
Castlevania Requiem: Symphony of the Night & Rondo of Blood
https://store.playstation.com/en-us/product/UP0101-CUSA13434_00-CASTLEVANIA00001
PS4
-80%
$3.99
$19.99
Catie in MeowmeowLand
https://store.playstation.com/en-us/product/UP5552-PPSA03385_00-9606804054311366
PS5
PS4
-40%
$8.99
$14.99
Catty & Batty: The Spirit Guide
https://store.playstation.com/en-us/product/UP1675-PPSA03660_00-SYPS5CATTYNBATTY
PS5
-40%
$2.99
$4.99
Catty & Batty: The Spirit Guide
https://store.playstation.com/en-us/product/UP1675-CUSA27895_00-SYPS4CATTYNBATTY
PS4
-40%
$2.99
$4.99
Cave Digger
https://store.playstation.com/en-us/product/UP5099-CUSA20416_00-00CAVEDIGGER11US
PS4
-90%
$1.49
$14.99
Cave Digger: Riches
https://store.playstation.com/en-us/product/UP5099-CUSA14289_00-0506060606060607
PS4
-90%
$0.99
$9.99
Chasm
https://store.playstation.com/en-us/product/UP2151-CUSA01273_00-000CHASM00000PS4
PS4
-50%
$9.99
$19.99
Chess Ultra
https://store.playstation.com/en-us/product/UP2070-CUSA06580_00-PURECHESSULTRAAA
PS4
-65%
$4.54
$12.99
Chickens On The Road
https://store.playstation.com/en-us/product/UP5682-CUSA25500_00-9552923398286220
PS4
-15%
$0.84
$0.99
Chop is Dish
https://store.playstation.com/en-us/product/UP5817-CUSA19018_00-CHOPID00000000US
PS4
-30%
$3.49
$4.99
Cities: Skylines – Premium Edition 2
https://store.playstation.com/en-us/product/UP4139-CUSA06548_00-CSPREMIUM2019US0
PS4
-79%
$14.69
$69.99
CODE VEIN Season Pass
https://store.playstation.com/en-us/product/UP0700-CUSA10410_00-CODEVEIN0000NASP
-60%
$9.99
$24.99
Colt Canyon
https://store.playstation.com/en-us/product/UP0825-CUSA24886_00-COLTCANYON4SIEA0
PS4
-65%
$5.24
$14.99
Commandos 2 – HD Remaster
https://store.playstation.com/en-us/product/UP2060-CUSA16225_00-COMMANDOS2HD0001
PS4
-50%
$9.99
$19.99
Conglomerate 451: Overloaded
https://store.playstation.com/en-us/product/UP3800-CUSA26623_00-6820579770568569
PS4
-30%
$6.99
$9.99
Constructor
https://store.playstation.com/en-us/product/UP2047-CUSA07927_00-CONSTRUCTRPS4USD
PS4
-85%
$5.99
$39.99
Constructor – Tenant Houses DLC Pack 1
https://store.playstation.com/en-us/product/UP2047-CUSA07927_00-CNTENHSEPS4USD01
PS4
-50%
$2.49
$4.99
Constructor Building Pack 2 : Made in America
https://store.playstation.com/en-us/product/UP2047-CUSA07927_00-CNBLDMIAPS4USD02
PS4
-50%
$2.49
$4.99
CONSTRUCTOR PLUS™ Game
https://store.playstation.com/en-us/product/UP4037-CUSA14667_00-CONSTRPLUSPS4USD
PS4
-70%
$5.99
$19.99
Contagion VR: Outbreak
https://store.playstation.com/en-us/product/UP4509-CUSA16242_00-CVROPS4RELEASE09
PS4
-50%
$7.49
$14.99
Contra Anniversary Collection
https://store.playstation.com/en-us/product/UP0101-CUSA15481_00-CONTRACOLLECTION
PS4
-75%
$4.99
$19.99
Corridor Z Disturbed Dynamic Theme Bundle
https://store.playstation.com/en-us/product/UP4396-CUSA04289_00-CORRIDORZBUNDLE1
PS4
-50%
$4.99
$9.99
Crashbots
https://store.playstation.com/en-us/product/UP1675-CUSA14590_00-SYPS4CRASHBOTS00
PS4
-70%
$2.99
$9.99
Creaks
https://store.playstation.com/en-us/product/UP4360-CUSA18647_00-CREAKSPS400001US
PS4
-65%
$6.99
$19.99
Crown Trick
https://store.playstation.com/en-us/product/UP4064-CUSA25245_00-CROWNTRICK000000
PS4
-65%
$6.99
$19.99
Cuccchi
https://store.playstation.com/en-us/product/UP4802-CUSA29565_00-6696182306488057
PS4
-40%
$4.79
$7.99
Curious Cases
https://store.playstation.com/en-us/product/UP5085-CUSA24935_00-7632494335552580
PS4
-20%
$3.99
$4.99
Cyber Engine
https://store.playstation.com/en-us/product/UP5682-CUSA34643_00-8227825220224931
PS4
-15%
$0.84
$0.99
Dark Sauce
https://store.playstation.com/en-us/product/UP5817-CUSA25198_00-5677395306306205
PS4
-30%
$3.49
$4.99
Darkest Dungeon®: Ancestral Edition
https://store.playstation.com/en-us/product/UP2619-CUSA05254_00-RHSDDPS4000000AE
PS4
-85%
$5.99
$39.99
Darkness Rollercoaster: Anniversary Edition
https://store.playstation.com/en-us/product/UP4556-CUSA15912_00-DRCTHEGAME231082
PS4
-10%
$0.89
$0.99
Darksiders II Deathinitive Edition
https://store.playstation.com/en-us/product/UP4389-CUSA02420_00-DARKSIDERS2PS4A1
PS4
-80%
$5.99
$29.99
Darksiders III
https://store.playstation.com/en-us/product/UP4389-CUSA08880_00-DARKSIDERS3US001
PS4
-85%
$8.99
$59.99
Darksiders III – Keepers of the Void
https://store.playstation.com/en-us/product/UP4389-CUSA08880_00-DLC0020000000000
PS4
-70%
$3.89
$12.99
Darksiders III – The Crucible
https://store.playstation.com/en-us/product/UP4389-CUSA08880_00-DLC0010000000000
PS4
-70%
$2.09
$6.99
Darksiders Warmastered Edition
https://store.playstation.com/en-us/product/UP4389-CUSA05347_00-DARKSIDERSDENA01
PS4
-80%
$3.99
$19.99
Darksiders: Fury's Collection – War and Death
https://store.playstation.com/en-us/product/UP4389-CUSA05347_00-DSFURYSBUNDLE001
PS4
-80%
$7.99
$39.99
DARQ Complete Edition
https://store.playstation.com/en-us/product/UP3528-PPSA02892_00-8981278972745531
PS5
PS4
-50%
$9.99
$19.99
Darts
https://store.playstation.com/en-us/product/UP3803-CUSA25625_00-0698181467590977
PS4
-75%
$2.49
$9.99
Darts Up
https://store.playstation.com/en-us/product/UP6927-PPSA06827_00-9017313270016208
PS5
-25%
$2.99
$3.99
Dawn of Fear
https://store.playstation.com/en-us/product/UP0814-CUSA18606_00-DAWNOFFEAR000000
PS4
-65%
$5.24
$14.99
Dawn of Man
https://store.playstation.com/en-us/product/UP2638-CUSA13493_00-MADWDAWNOFMANUSA
PS4
-55%
$11.24
$24.99
DayD: Through Time
https://store.playstation.com/en-us/product/UP4384-CUSA13716_00-DAYDTTPS4000000U
PS4
-60%
$3.99
$9.99
Daydreamer: Awakened Edition
https://store.playstation.com/en-us/product/UP0005-CUSA04769_00-DAYDREAMERAWAKEN
PS4
-70%
$2.99
$9.99
de Blob
https://store.playstation.com/en-us/product/UP4389-CUSA09934_00-DEBLOBONEUS00001
PS4
-75%
$4.99
$19.99
de Blob 2
https://store.playstation.com/en-us/product/UP4389-CUSA10447_00-DEBLOB2US0000001
PS4
-75%
$7.49
$29.99
Dead Age
https://store.playstation.com/en-us/product/UP0825-CUSA08349_00-DEADAGEPS4SIEA00
PS4
-80%
$2.99
$14.99
Dead Cells
https://store.playstation.com/en-us/product/UP4016-CUSA11253_00-DEADCELLS0000000
PS4
-40%
$14.99
$24.99
Dead Dungeon
https://store.playstation.com/en-us/product/UP4724-CUSA20237_00-DEADDUNGEON00001
PS4
-70%
$1.49
$4.99
Dead End Job
https://store.playstation.com/en-us/product/UP0825-CUSA13453_00-DEADENDJOPS4SIEA
PS4
-80%
$3.39
$16.99
Death Park 2
https://store.playstation.com/en-us/product/UP6557-CUSA29027_00-0250160560867216
PS4
-35%
$4.54
$6.99
DEEEER Simulator: Your Average Everyday Deer Game
https://store.playstation.com/en-us/product/UP0969-CUSA28368_00-9136974618081156
PS4
-40%
$11.99
$19.99
Deep Ones
https://store.playstation.com/en-us/product/UP1675-CUSA10838_00-SYPS4DEEPONES000
PS4
-70%
$1.49
$4.99
Déraciné
https://store.playstation.com/en-us/product/UP9000-CUSA11919_00-FIONA000000000US
PS4
-50%
$9.99
$19.99
Destroy All Humans! (2005)
https://store.playstation.com/en-us/product/UP4389-CUSA05232_00-SLUS209450000001
PS4
-80%
$3.99
$19.99
Detached
https://store.playstation.com/en-us/product/UP4745-CUSA12164_00-DETACHED000000US
PS4
-80%
$4.99
$24.99
Deus Ex: Mankind Divided
https://store.playstation.com/en-us/product/UP0082-CUSA01799_00-DXMANKINDIVIDED0
PS4
-85%
$4.49
$29.99
Devastator
https://store.playstation.com/en-us/product/UP1249-PPSA03002_00-7506945076104177
PS5
PS4
-50%
$3.49
$6.99
Dimension Drive
https://store.playstation.com/en-us/product/UP4830-CUSA12364_00-0001111222233334
PS4
-60%
$5.19
$12.99
DiRT Rally 2.0
https://store.playstation.com/en-us/product/UP4001-CUSA12819_00-DIRTRALLY2US0001
PS4
-75%
$7.49
$29.99
DiRT Rally 2.0 – Year One Pass
https://store.playstation.com/en-us/product/UP4001-CUSA12819_00-DIRTRALLY2YEAR1P
PS4
-75%
$4.99
$19.99
Disc Jam™
https://store.playstation.com/en-us/product/UP1767-CUSA04613_00-HIGHHORSEDISCJAM
PS4
-60%
$5.99
$14.99
DOG GONE GOLFING
https://store.playstation.com/en-us/product/UP1701-CUSA12793_00-0000111122223333
PS4
-75%
$1.24
$4.99
Dog's Donuts
https://store.playstation.com/en-us/product/UP2158-CUSA32982_00-GAMEDOGSDONUTSNA
PS4
-50%
$1.99
$3.99
DOGURAI
https://store.playstation.com/en-us/product/UP2158-CUSA18249_00-DOGURAIPS4191025
PS4
-50%
$2.49
$4.99
Don't Starve Together: Console Edition
https://store.playstation.com/en-us/product/UP2107-CUSA04236_00-DONTSTARVETOGETH
PS4
-60%
$5.99
$14.99
Don't Starve: Console Edition + Reign of Giants Expansion
https://store.playstation.com/en-us/product/UP2107-CUSA00158_00-B000000000000756
PS4
-75%
$4.74
$18.99
Doughlings: Arcade
https://store.playstation.com/en-us/product/UP4493-CUSA15290_00-DOUGHLINGSARCADE
PS4
-75%
$1.74
$6.99
Doughlings: Invasion
https://store.playstation.com/en-us/product/UP4493-CUSA15641_00-DOUGHLINGSINVASI
PS4
-75%
$2.49
$9.99
DRAGON BALL FIGHTERZ
https://store.playstation.com/en-us/product/UP0700-CUSA09072_00-DBPROJECTZGOKU18
PS4
-85%
$8.99
$59.99
DRAGON BALL FIGHTERZ – Bardock
https://store.playstation.com/en-us/product/UP0700-CUSA09072_00-DBFDLCCHARA00003
PS4
-60%
$1.99
$4.99
DRAGON BALL FIGHTERZ – Broly
https://store.playstation.com/en-us/product/UP0700-CUSA09072_00-DBFDLCCHARA00004
PS4
-60%
$1.99
$4.99
DRAGON BALL FIGHTERZ – FighterZ Pass
https://store.playstation.com/en-us/product/UP0700-CUSA09072_00-DBFFIGHTERZPASS1
-70%
$10.49
$34.99
DRAGON BALL FIGHTERZ – FighterZ Pass 2
https://store.playstation.com/en-us/product/UP0700-CUSA09072_00-DBFFIGHTERZPASS2
-70%
$7.49
$24.99
DRAGON BALL FIGHTERZ – Gogeta (SSGSS)
https://store.playstation.com/en-us/product/UP0700-CUSA09072_00-DBFDLCCHARA00015
PS4
-50%
$2.49
$4.99
DRAGON BALL FIGHTERZ – Goku (Ultra Instinct)
https://store.playstation.com/en-us/product/UP0700-CUSA09072_00-DBFDLCCHARA00018
PS4
-50%
$2.49
$4.99
DRAGON BALL FighterZ – Super Baby 2
https://store.playstation.com/en-us/product/UP0700-CUSA09072_00-DBFDLCCHARA00021
PS4
-50%
$2.49
$4.99
DRAGON BALL FIGHTERZ – Vegeta
https://store.playstation.com/en-us/product/UP0700-CUSA09072_00-DBFDLCCHARA00008
PS4
-60%
$1.99
$4.99
DRAGON BALL FIGHTERZ – Vegito (SSGSS)
https://store.playstation.com/en-us/product/UP0700-CUSA09072_00-DBFDLCCHARA00006
PS4
-50%
$2.49
$4.99
Dragon Ball Xenoverse
https://store.playstation.com/en-us/product/UP0700-CUSA01341_00-DRAGONBALLXV0000
PS4
-75%
$4.99
$19.99
Dragon's Crown Pro
https://store.playstation.com/en-us/product/UP2611-CUSA10454_00-DRAGONSCROWNPRO1
PS4
-80%
$3.99
$19.99
Dragons in Space
https://store.playstation.com/en-us/product/UP3058-CUSA32811_00-4213876709007287
PS4
-50%
$0.24
$0.49
Drawngeon: Dungeons of Ink and Paper
https://store.playstation.com/en-us/product/UP4724-CUSA24623_00-9699914385499274
PS4
-72%
$1.39
$4.99
DreamBall
https://store.playstation.com/en-us/product/UP3252-CUSA17646_00-JANDUSOFT0000001
PS4
-50%
$2.49
$4.99
Drowning
https://store.playstation.com/en-us/product/UP1675-CUSA14543_00-SYPS4DROWNING000
PS4
-50%
$1.49
$2.99
Drowning
https://store.playstation.com/en-us/product/UP1675-PPSA03591_00-SYPS5DROWNING000
PS5
-50%
$1.49
$2.99
DUCATI – 90th Anniversary
https://store.playstation.com/en-us/product/UP1981-CUSA05312_00-DUCATIFULLGAME00
PS4
-90%
$0.99
$9.99
Dull Grey
https://store.playstation.com/en-us/product/UP1675-CUSA26808_00-SYPS4DULLGREY000
PS4
-60%
$1.99
$4.99
Dungeon Village
https://store.playstation.com/en-us/product/UP5526-CUSA23673_00-KAIRO00000064000
PS4
-50%
$6.99
$13.99
Dungeons & Bombs
https://store.playstation.com/en-us/product/UP1675-CUSA25392_00-SYPS4DUGEONSBOMB
PS4
-60%
$1.99
$4.99
Dungeons & Bombs
https://store.playstation.com/en-us/product/UP1675-PPSA02944_00-SYPS5DUGEONSBOMB
PS5
-60%
$1.99
$4.99
Dungeons 2
https://store.playstation.com/en-us/product/UP2060-CUSA04056_00-0000000DUNGEONS2
PS4
-75%
$4.99
$19.99
Earth Atlantis
https://store.playstation.com/en-us/product/UP0825-CUSA08827_00-EARTHATPS4SIEA00
PS4
-70%
$4.49
$14.99
EARTHLOCK
https://store.playstation.com/en-us/product/UP1188-CUSA11238_00-EARTHLOCKSHOULDH
PS4
-80%
$5.99
$29.99
Eldrador® Creatures
https://store.playstation.com/en-us/product/UP8026-CUSA20617_00-ELDRADORGAME01US
PS4
-30%
$6.99
$9.99
Elite Dangerous
https://store.playstation.com/en-us/product/UP2514-CUSA06362_00-EDBASEGAME000000
PS4
-75%
$7.49
$29.99
Ellen
https://store.playstation.com/en-us/product/UP3252-CUSA16887_00-0000000000000001
PS4
-75%
$1.99
$7.99
EMMA: Lost in Memories
https://store.playstation.com/en-us/product/UP3252-CUSA18158_00-JANDUSOFT0000001
PS4
-75%
$1.99
$7.99
Energy Balance
https://store.playstation.com/en-us/product/UP1675-CUSA08963_00-SYPS4ENERGYBALAN
PS4
-60%
$1.19
$2.99
Energy Bundle (Energy Invasion, Energy Cycle, Energy Balance)
https://store.playstation.com/en-us/product/UP1675-CUSA08968_00-SYPS4ENERGYBUNDL
PS4
-50%
$3.49
$6.99
Energy Cycle
https://store.playstation.com/en-us/product/UP1675-CUSA08968_00-SYPS4ENERGYCYCLE
PS5
PS4
-50%
$1.49
$2.99
Energy Cycle
https://store.playstation.com/en-us/product/UP1675-PPSA05121_00-SYPS5ENERGYCYCLE
PS5
PS4
-50%
$1.49
$2.99
Energy Cycle Edge
https://store.playstation.com/en-us/product/UP1675-CUSA13455_00-SYPS4ENCYCLEEDGE
PS4
-50%
$2.49
$4.99
Energy Cycle Edge
https://store.playstation.com/en-us/product/UP1675-PPSA03628_00-SYPS5ENCYCLEEDGE
PS5
-50%
$2.49
$4.99
Energy Invasion
https://store.playstation.com/en-us/product/UP1675-CUSA08961_00-SYPS4ENERGYINVAS
PS4
-60%
$1.19
$2.99
Epic Chef
https://store.playstation.com/en-us/product/UP4064-CUSA27920_00-EPICCHEF00000000
PS4
-60%
$9.99
$24.99
Escape 2088
https://store.playstation.com/en-us/product/UP5085-CUSA34028_00-4093005436022487
PS4
-30%
$2.09
$2.99
Escape First
https://store.playstation.com/en-us/product/UP5085-CUSA33552_00-6048039138325798
PS4
-20%
$3.99
$4.99
Escape First 2
https://store.playstation.com/en-us/product/UP5085-CUSA27050_00-8615745228908378
PS4
-20%
$3.99
$4.99
Escape First 3
https://store.playstation.com/en-us/product/UP5085-CUSA33554_00-9463405462742216
PS4
-20%
$3.99
$4.99
Escape from Life Inc
https://store.playstation.com/en-us/product/UP1675-PPSA02918_00-SYPS5ESCAPELIFEI
PS5
-50%
$4.99
$9.99
Escape from Life Inc
https://store.playstation.com/en-us/product/UP1675-CUSA24947_00-SYPS4ESCAPELIFEI
PS4
-50%
$4.99
$9.99
Escape From Tethys
https://store.playstation.com/en-us/product/UP1675-CUSA20205_00-SYPS4ESCAPTETHYS
PS4
-50%
$4.99
$9.99
Escape Game Fort Boyard
https://store.playstation.com/en-us/product/UP1475-CUSA19411_00-FORTBOYARD2020US
PS4
-50%
$14.99
$29.99
Evasion From Hell
https://store.playstation.com/en-us/product/UP6557-CUSA32920_00-5186419444007913
PS4
-35%
$6.49
$9.99
Evergate
https://store.playstation.com/en-us/product/UP4293-PPSA01886_00-000EVERGATEPS5US
PS5
-50%
$4.99
$9.99
Everreach: Project Eden
https://store.playstation.com/en-us/product/UP0825-CUSA18957_00-EVERREACHSIEA000
PS4
-80%
$4.99
$24.99
Evertried
https://store.playstation.com/en-us/product/UP4127-CUSA28069_00-EVERTRIEDPS4US00
PS4
-40%
$11.99
$19.99
Everybody's Golf
https://store.playstation.com/en-us/product/UP9000-CUSA04687_00-EVERYBODYSGOLFUS
PS4
-50%
$9.99
$19.99
Everybody's Gone to the Rapture
https://store.playstation.com/en-us/product/UP9000-CUSA02405_00-RAPTURE000000001
PS4
-50%
$9.99
$19.99
Explosive Jake
https://store.playstation.com/en-us/product/UP1675-CUSA18452_00-SYPS4EXPLOSIVEJA
PS4
-60%
$1.99
$4.99
Title
Store Link
Platform
Off
Sale Price
Original Price
F – J
Fallen Knight
https://store.playstation.com/en-us/product/UP4293-CUSA25999_00-6308420725020965
PS4
-40%
$8.99
$14.99
Family Feud®
https://store.playstation.com/en-us/product/UP0001-CUSA17876_00-FAMILYFEUDTVSHOW
PS4
-67%
$9.89
$29.99
Fantasy Friends
https://store.playstation.com/en-us/product/UP8016-CUSA25042_00-FANTA00GAMEUSAWR
PS4
-67%
$4.94
$14.99
Fantasy Friends – Under The Sea
https://store.playstation.com/en-us/product/UP8016-CUSA27866_00-FANTASEAGAMEUSA1
PS4
-50%
$12.49
$24.99
FAR CRY 5
https://store.playstation.com/en-us/product/UP0001-CUSA05904_00-FARCRY5GAME00000
PS4
-75%
$14.99
$59.99
Far Cry® 3 Classic Edition
https://store.playstation.com/en-us/product/UP0001-CUSA10357_00-FARCRY3REMASTER0
PS4
-67%
$9.89
$29.99
Far Cry® 4 Gold Edition
https://store.playstation.com/en-us/product/UP0001-CUSA00496_00-B000000000000684
PS4
-67%
$11.54
$34.99
Farpoint
https://store.playstation.com/en-us/product/UP9000-CUSA04179_00-0000000000000000
PS4
-50%
$9.99
$19.99
Fear Effect Sedna
https://store.playstation.com/en-us/product/UP0082-CUSA10032_00-FESEDNA000000000
PS4
-90%
$1.99
$19.99
Fenix Furia
https://store.playstation.com/en-us/product/UP2059-CUSA02223_00-FENIXFURIA002915
PS4
-75%
$3.74
$14.99
Fibbage: The Hilarious Bluffing Party Game
https://store.playstation.com/en-us/product/UP2139-CUSA00946_00-FIBBAGEGAMEPS401
PS4
-50%
$3.49
$6.99
Fight of Animals
https://store.playstation.com/en-us/product/UP5177-CUSA19504_00-FIGHTOFANIMALSUS
PS4
-20%
$11.99
$14.99
FINAL FANTASY TYPE-0™ HD
https://store.playstation.com/en-us/product/UP0082-CUSA00994_00-00000000SUZAKUNA
PS4
-60%
$7.99
$19.99
FINAL FANTASY VIII Remastered
https://store.playstation.com/en-us/product/UP0082-CUSA08749_00-FINALFANTASY80NA
PS4
-50%
$9.99
$19.99
FINAL FANTASY® VII
https://store.playstation.com/en-us/product/UP0082-CUSA01875_00-FINALFANTASY7ZZZ
PS4
-50%
$7.99
$15.99
Firewall Zero Hour
https://store.playstation.com/en-us/product/UP9000-CUSA09831_00-FIREWALL00000000
PS4
-60%
$7.99
$19.99
Firewatch
https://store.playstation.com/en-us/product/UP0146-CUSA04107_00-FIREWATCH0000000
PS4
-60%
$7.99
$19.99
Fishing Planet: Saltwater Match Pack
https://store.playstation.com/en-us/product/UP1449-CUSA06941_00-SAMAPA0000000000
-25%
$14.99
$19.99
Fist of the North Star: Lost Paradise
https://store.playstation.com/en-us/product/UP0177-CUSA12776_00-HOKUTOGOTOUS0000
PS4
-60%
$7.99
$19.99
Five Nights at Freddy's 2
https://store.playstation.com/en-us/product/UP5549-CUSA17980_00-FNAF200000000000
PS4
-50%
$3.99
$7.99
Five Nights at Freddy's 3
https://store.playstation.com/en-us/product/UP5549-CUSA17981_00-FNAF300000000000
PS4
-50%
$3.99
$7.99
Five Nights at Freddy's 4
https://store.playstation.com/en-us/product/UP5549-CUSA17982_00-FNAF400000000000
PS4
-50%
$3.99
$7.99
Five Nights at Freddy's: Sister Location
https://store.playstation.com/en-us/product/UP5549-CUSA17983_00-FNAFSL0000000000
PS4
-50%
$3.99
$7.99
Flatland Vol.1
https://store.playstation.com/en-us/product/UP2158-CUSA18729_00-FLATLANDV01PS4NA
PS4
-80%
$0.99
$4.99
Flying Soldiers
https://store.playstation.com/en-us/product/UP4035-CUSA20600_00-FLYINGBASEGAME00
PS4
-75%
$4.49
$17.99
For Honor
https://store.playstation.com/en-us/product/UP0001-CUSA05218_00-FHGAMEPS40000001
PS4
-75%
$7.49
$29.99
For Honor Marching Fire Edition
https://store.playstation.com/en-us/product/UP0001-CUSA05218_00-FHMARCHFIREDITON
PS4
-75%
$12.49
$49.99
For Honor Marching Fire Expansion
https://store.playstation.com/en-us/product/UP0001-CUSA05218_00-MFPREORDERBUNDLE
-70%
$8.99
$29.99
For Honor Year 1 : Heroes Bundle
https://store.playstation.com/en-us/product/UP0001-CUSA05218_00-FHSP000000000000
-70%
$8.99
$29.99
For Honor Year 3 Pass
https://store.playstation.com/en-us/product/UP0001-CUSA05218_00-FHSPY30000000000
-70%
$8.99
$29.99
Formula Bit Racing DX
https://store.playstation.com/en-us/product/UP1249-PPSA07103_00-2461219817555822
PS5
PS4
-40%
$2.99
$4.99
Freddy Fazbear's Pizzeria Simulator
https://store.playstation.com/en-us/product/UP5549-CUSA17984_00-FFPS000000000000
PS4
-40%
$4.79
$7.99
Freedom Planet
https://store.playstation.com/en-us/product/UP0736-CUSA05478_00-FREEDOMPLN000001
PS4
-30%
$10.49
$14.99
From Heaven To Earth
https://store.playstation.com/en-us/product/UP6557-CUSA31933_00-1219638824095539
PS4
-35%
$4.54
$6.99
From Shadows
https://store.playstation.com/en-us/product/UP4713-CUSA27044_00-8070363471455027
PS4
-65%
$1.74
$4.99
Fruit Ninja VR
https://store.playstation.com/en-us/product/UP4043-CUSA07324_00-0000000000000006
PS4
-30%
$10.49
$14.99
Frutakia 2
https://store.playstation.com/en-us/product/UP1715-PPSA08294_00-6341661432443888
PS5
PS4
-40%
$2.39
$3.99
Furi
https://store.playstation.com/en-us/product/UP0774-PPSA06147_00-FURIREMPS5SIEA00
PS5
PS4
-65%
$6.99
$19.99
Furwind
https://store.playstation.com/en-us/product/UP3252-CUSA15137_00-0000000000000001
PS4
-75%
$2.49
$9.99
Fury Unleashed
https://store.playstation.com/en-us/product/UP2387-CUSA15927_00-FURYUNLEASHED000
PS4
-70%
$5.99
$19.99
Galactic Collection
https://store.playstation.com/en-us/product/UP4745-CUSA15662_00-GALACTICBUNDLEUS
PS4
-80%
$6.99
$34.99
Game Dev Story
https://store.playstation.com/en-us/product/UP5526-CUSA23663_00-KAIRO00000008000
PS4
-50%
$6.99
$13.99
Gauntlet: Slayer Edition
https://store.playstation.com/en-us/product/UP1018-CUSA00701_00-GAUNTLETGAME0000
PS4
-75%
$4.99
$19.99
Genetic Disaster
https://store.playstation.com/en-us/product/UP4724-CUSA18939_00-0000000000000000
PS4
-60%
$5.99
$14.99
Geometry Wars™ 3: Dimensions Evolved
https://store.playstation.com/en-us/product/UP0002-CUSA00755_00-GEOMETRYWARSNPS4
PS4
-75%
$3.74
$14.99
Ghost 1.0
https://store.playstation.com/en-us/product/UP2803-CUSA09728_00-GHOSTPS4USA00001
PS4
-50%
$4.99
$9.99
Gnomes Garden 3: The thief of castles & Portal of Evil
https://store.playstation.com/en-us/product/UP4384-CUSA10415_00-POEGG3BUNDLEPS4U
PS4
-60%
$3.19
$7.99
GOD EATER 2: Rage Burst
https://store.playstation.com/en-us/product/UP0700-CUSA03305_00-PS4GE2RAGEBURST0
PS4
-85%
$8.99
$59.99
GOD EATER 3
https://store.playstation.com/en-us/product/UP0700-CUSA13281_00-GODEATER30000000
PS4
-85%
$8.99
$59.99
Golf
https://store.playstation.com/en-us/product/UP3803-CUSA23639_00-7456783487176158
PS4
-75%
$2.49
$9.99
Grab the Bottle
https://store.playstation.com/en-us/product/UP1675-CUSA11497_00-SYPS4GRABTHEBOTT
PS4
-80%
$0.99
$4.99
Grand Prix Rock 'N Racing
https://store.playstation.com/en-us/product/UP6927-PPSA06911_00-5027243788932058
PS5
-30%
$5.59
$7.99
Grand Slam Tennis
https://store.playstation.com/en-us/product/UP7552-CUSA34342_00-7555815864052158
PS4
-40%
$2.39
$3.99
Grass Cutter – Mutated Lawns
https://store.playstation.com/en-us/product/UP1675-CUSA16024_00-SYPS4GRASSCUTTER
PS4
-70%
$2.09
$6.99
GraviFire
https://store.playstation.com/en-us/product/UP1675-PPSA02898_00-SYPS5GRAVIFIRE00
PS5
-60%
$1.99
$4.99
GraviFire
https://store.playstation.com/en-us/product/UP1675-CUSA26383_00-SYPS4GRAVIFIRE00
PS4
-60%
$1.99
$4.99
Gravity Heroes
https://store.playstation.com/en-us/product/UP4293-CUSA25327_00-0000000000000000
PS4
-50%
$7.49
$14.99
Grood
https://store.playstation.com/en-us/product/UP4724-CUSA23907_00-1530346559766422
PS4
-70%
$1.49
$4.99
Guards
https://store.playstation.com/en-us/product/UP4724-CUSA25540_00-8944180625381679
PS4
-72%
$1.39
$4.99
Gunducky Industries++
https://store.playstation.com/en-us/product/UP3058-CUSA27786_00-5203762448011817
PS4
-50%
$0.24
$0.49
Guns of Icarus Alliance: PS4™ Edition
https://store.playstation.com/en-us/product/UP0456-CUSA09099_00-GUNSOFICARUSALNC
PS4
-75%
$1.24
$4.99
Habroxia
https://store.playstation.com/en-us/product/UP4836-CUSA15787_00-HABROXIA1GAMEPS4
PS4
-75%
$1.99
$7.99
Habroxia 2
https://store.playstation.com/en-us/product/UP4836-PPSA04576_00-0616192208068613
PS5
PS4
-50%
$4.99
$9.99
Heart&Slash
https://store.playstation.com/en-us/product/UP1340-CUSA04644_00-HEARTANDSLASHUSA
PS4
-75%
$4.99
$19.99
Hell Warders
https://store.playstation.com/en-us/product/UP4293-CUSA13538_00-0000000000000000
PS4
-75%
$3.74
$14.99
Help Will Come Tomorrow
https://store.playstation.com/en-us/product/UP4713-CUSA19243_00-000000000000HWCT
PS4
-80%
$3.99
$19.99
Hero Defense
https://store.playstation.com/en-us/product/UP0825-CUSA09019_00-HERODEFPS4SIEA00
PS4
-80%
$5.99
$29.99
Hero Express
https://store.playstation.com/en-us/product/UP4802-CUSA16769_00-HEROEXPRESSPS4US
PS4
-40%
$2.99
$4.99
Hillbilly Doomsday
https://store.playstation.com/en-us/product/UP1675-CUSA32035_00-SYPS4HILLBILLYDO
PS4
-30%
$3.49
$4.99
Historical Trilogy
https://store.playstation.com/en-us/product/UP4713-CUSA29020_00-7866398525769673
PS4
-70%
$14.99
$49.99
HITMAN 3 – Deluxe Pack
https://store.playstation.com/en-us/product/UP4572-PPSA01768_00-HITMANDELXPACK03
PS5
PS4
-60%
$13.99
$34.99
HITMAN 3 Access Pass: HITMAN 2 Expansion
https://store.playstation.com/en-us/product/UP4572-PPSA01768_00-H2LEGACYEXPANSIO
PS5
PS4
-72%
$9.79
$34.99
HITMAN 3: Seven Deadly Sins Collection
https://store.playstation.com/en-us/product/UP4572-CUSA18201_00-0000000007SINSSP
PS5
PS4
-50%
$14.99
$29.99
HITMAN™ – GOTY Legacy Pack
https://store.playstation.com/en-us/product/UP4572-CUSA12421_00-S1GOTY0000000000
PS4
Unavailable
HITMAN™ 2 – Expansion Pass
https://store.playstation.com/en-us/product/UP4572-CUSA12421_00-0000SEASONPASSH2
PS4
-75%
$9.99
$39.99
HIVE: Altenum Wars
https://store.playstation.com/en-us/product/UP3876-CUSA11584_00-4713237999899143
PS4
-50%
$4.99
$9.99
HIVE: Altenum Wars Ultimate Edition
https://store.playstation.com/en-us/product/UP3876-CUSA11584_00-HIVEULTIMATEDIT0
PS4
-50%
$6.99
$13.99
Holfraine
https://store.playstation.com/en-us/product/UP0814-CUSA18776_00-0000000000000000
PS4
-40%
$2.99
$4.99
Holfraine 13400 BETCoins
https://store.playstation.com/en-us/product/UP0814-CUSA18776_00-BC00030000000000
-50%
$4.99
$9.99
Horizon Chase Turbo
https://store.playstation.com/en-us/product/UP0040-CUSA11275_00-HORIZONTURBOGAME
PS4
-80%
$3.99
$19.99
Horizon Chase Turbo – Ayrton Senna Edition
https://store.playstation.com/en-us/product/UP0040-CUSA11275_00-0838143883304771
PS4
-75%
$5.87
$23.49
Horizon Chase Turbo – Senna Forever
https://store.playstation.com/en-us/product/UP0040-CUSA11275_00-0000000000077703
PS4
-50%
$2.99
$5.99
Horizon Chase Turbo – Summer Vibes
https://store.playstation.com/en-us/product/UP0040-CUSA11275_00-0000000000077701
PS4
-60%
$0.79
$1.99
Horned Knight
https://store.playstation.com/en-us/product/UP1249-CUSA26258_00-6920210578712389
PS4
-50%
$2.99
$5.99
Hotel Transylvania 3 Monsters Overboard
https://store.playstation.com/en-us/product/UP3824-CUSA10446_00-HT3MONSOVERBOARD
PS4
-50%
$12.49
$24.99
Human Anatomy VR
https://store.playstation.com/en-us/product/UP5269-CUSA16456_00-VIRTUALMEDICINEX
PS4
-35%
$12.99
$19.99
Hunting Simulator
https://store.playstation.com/en-us/product/UP4008-CUSA07176_00-HUNTINGSIMULATOR
PS4
-70%
$5.99
$19.99
Hyper Sentinel
https://store.playstation.com/en-us/product/UP0912-CUSA09349_00-HYPERSENTINEL000
PS4
-75%
$1.99
$7.99
I, AI
https://store.playstation.com/en-us/product/UP1675-CUSA23514_00-SYPS4IAI00000000
PS4
-60%
$3.99
$9.99
I, Zombie
https://store.playstation.com/en-us/product/UP2387-CUSA07078_00-IZOMBIE201600001
PS4
-70%
$1.34
$4.49
IKARUGA
https://store.playstation.com/en-us/product/UP3984-CUSA11630_00-APP0000000000000
PS4
-50%
$4.99
$9.99
I'm in Love With Your Dead Grandmother
https://store.playstation.com/en-us/product/UP7605-CUSA34623_00-1140204981803871
PS4
-10%
$4.49
$4.99
Immortal Legacy: The Jade Cipher
https://store.playstation.com/en-us/product/UP9000-CUSA15237_00-KILLX00000000000
PS4
-50%
$9.99
$19.99
In Between
https://store.playstation.com/en-us/product/UP0825-CUSA04423_00-INBETWEENSIEA000
PS4
-80%
$2.39
$11.99
In rays of the Light
https://store.playstation.com/en-us/product/UP1675-CUSA23644_00-SYPS4THELIGHTREM
PS4
-45%
$4.39
$7.99
In rays of the Light
https://store.playstation.com/en-us/product/UP1675-PPSA02902_00-SYPS5THELIGHTREM
PS5
-45%
$4.39
$7.99
inFAMOUS First Light
https://store.playstation.com/en-us/product/UP9000-CUSA00575_00-FIRSTLIGHTSHIP00
PS4
-50%
$7.49
$14.99
inFAMOUS Second Son
https://store.playstation.com/en-us/product/UP9000-CUSA00223_00-SECONDSONSHIP000
PS4
-50%
$9.99
$19.99
Inferno 2
https://store.playstation.com/en-us/product/UP1249-CUSA15908_00-0000000000000001
PS4
-50%
$2.49
$4.99
Insomnis
https://store.playstation.com/en-us/product/UP0814-CUSA25297_00-8083431598780981
PS4
-34%
$9.89
$14.99
Insomnis
https://store.playstation.com/en-us/product/UP0814-PPSA06830_00-9530238276760202
PS5
-25%
$14.99
$19.99
International Table Tennis PS4 & PS5
https://store.playstation.com/en-us/product/UP7552-CUSA32138_00-4451086327668976
PS4
-40%
$2.99
$4.99
IN-VERT
https://store.playstation.com/en-us/product/UP5817-CUSA17748_00-INVERT00000000US
PS4
-30%
$3.49
$4.99
Invisible, Inc. Console Edition
https://store.playstation.com/en-us/product/UP2107-CUSA04254_00-INVISINCPS4A0001
PS4
-75%
$4.99
$19.99
Ion Driver
https://store.playstation.com/en-us/product/UP0814-CUSA25556_00-8520072901443658
PS4
-55%
$5.39
$11.99
Itadaki Smash
https://store.playstation.com/en-us/product/UP0968-CUSA27556_00-0745108039344675
PS4
-65%
$5.24
$14.99
It's Quiz Time
https://store.playstation.com/en-us/product/UP0963-CUSA07360_00-0000000000000001
PS4
-50%
$9.99
$19.99
Jack 'n' Hat
https://store.playstation.com/en-us/product/UP1249-PPSA02971_00-9983347987520808
PS5
-50%
$3.99
$7.99
Jack 'n' Hat
https://store.playstation.com/en-us/product/UP1249-CUSA26863_00-6501668203438589
PS4
-50%
$3.99
$7.99
JackQuest Tale of the Sword
https://store.playstation.com/en-us/product/UP1195-CUSA14246_00-JACKQUESTPS40000
PS4
-40%
$5.99
$9.99
Jade's Ascension
https://store.playstation.com/en-us/product/UP0814-CUSA24683_00-5926550236770256
PS4
-65%
$3.49
$9.99
Jamestown+
https://store.playstation.com/en-us/product/UP2141-CUSA01008_00-JAMESTOWNPLUS000
PS4
-50%
$8.99
$17.99
JCB Pioneer: Mars
https://store.playstation.com/en-us/product/UP4460-CUSA15440_00-JCBPS401ATOMICOM
PS4
-50%
$10.49
$20.99
Journey™
https://store.playstation.com/en-us/product/UP9000-CUSA00694_00-JOURNEYPS4061115
PS4
-50%
$7.49
$14.99
Judgment
https://store.playstation.com/en-us/product/UP0177-CUSA13186_00-JUDGMENTRYUGAENG
PS4
-50%
$14.99
$29.99
Jurassic Pinball
https://store.playstation.com/en-us/product/UP6927-PPSA08381_00-4585154665500311
PS5
-25%
$1.49
$1.99
Jurassic World Evolution
https://store.playstation.com/en-us/product/UP2514-CUSA10205_00-JWEVOLUTION00000
PS4
-80%
$9.99
$49.99
Jurassic World Evolution 2: Camp Cretaceous Dinosaur Pack
https://store.playstation.com/en-us/product/UP2514-PPSA03287_00-CAMPCRETACEOUSPK
PS5
PS4
-25%
$7.49
$9.99
Jurassic World Evolution 2: Deluxe Upgrade Pack
https://store.playstation.com/en-us/product/UP2514-PPSA03287_00-JWE2DELUXEDITION
PS5
PS4
-35%
$11.69
$17.99
Jurassic World Evolution 2: Early Cretaceous Pack
https://store.playstation.com/en-us/product/UP2514-PPSA03287_00-JWE2CRETACEOUSPK
PS5
PS4
-30%
$5.59
$7.99
Jurassic World Evolution: Expansion Collection
https://store.playstation.com/en-us/product/UP2514-CUSA10205_00-EXPANCOL00000000
PS4
-65%
$13.99
$39.99
Jurassic World Evolution: Jurassic Park Edition
https://store.playstation.com/en-us/product/UP2514-CUSA10205_00-JWEPARKEDITION00
PS4
-80%
$12.99
$64.99
Just Cause 4: Reloaded
https://store.playstation.com/en-us/product/UP0082-CUSA09254_00-JC4RELOADED00000
PS4
-80%
$7.99
$39.99
Just Shapes & Beats
https://store.playstation.com/en-us/product/UP0060-CUSA10349_00-JUSTSHAPESNBEATS
PS4
-25%
$14.99
$19.99
Title
Store Link
Platform
Off
Sale Price
Original Price
K – O
Kick it, Bunny!
https://store.playstation.com/en-us/product/UP6695-CUSA30578_00-KICKITBUNNYAMERC
PS4
-35%
$6.49
$9.99
Kingdoms of Amalur: Re-reckoning – Fatesworn
https://store.playstation.com/en-us/product/UP4389-CUSA17271_00-AMALURRECKPDLC1U
PS4
-25%
$14.99
$19.99
King's Quest – Chapter 2: Rubble Without A Cause
https://store.playstation.com/en-us/product/UP0002-CUSA01447_00-KINGSQUESTCHAPT2
PS4
-80%
$1.99
$9.99
King's Quest – Chapter 3: Once Upon a Climb
https://store.playstation.com/en-us/product/UP0002-CUSA01447_00-KINGSQUESTCHAPT3
PS4
-80%
$1.99
$9.99
King's Quest – Chapter 4: Snow Place Like Home
https://store.playstation.com/en-us/product/UP0002-CUSA01447_00-KINGSQUESTCHAPT4
PS4
-80%
$1.99
$9.99
King's Quest – Chapter 5: The Good Knight
https://store.playstation.com/en-us/product/UP0002-CUSA01447_00-KINGSQUESTCHAPT5
PS4
-80%
$1.99
$9.99
King's Quest: Season Pass
https://store.playstation.com/en-us/product/UP0002-CUSA01447_00-KINGSQUESTSNPASS
-80%
$4.99
$24.99
King's Quest: The Complete Collection
https://store.playstation.com/en-us/product/UP0002-CUSA01447_00-KINGSQUESTCOMPLT
PS4
-80%
$5.99
$29.99
-KLAUS-
https://store.playstation.com/en-us/product/UP0403-CUSA02930_00-0000000000000000
PS4
-75%
$3.74
$14.99
Knack 2
https://store.playstation.com/en-us/product/UP9000-CUSA08014_00-KNACK20000000000
PS4
-60%
$7.99
$19.99
Knack™
https://store.playstation.com/en-us/product/UP9000-CUSA00068_00-KNACK00000000000
PS4
-60%
$7.99
$19.99
Kona
https://store.playstation.com/en-us/product/UP2047-PPSA05384_00-KONA1MAINGAMEPS5
PS5
PS4
-80%
$2.99
$14.99
Kona VR Add-on
https://store.playstation.com/en-us/product/UP2047-CUSA07229_00-VRKONAVR00000000
PS4
-50%
$2.99
$5.99
KungFu Kickball
https://store.playstation.com/en-us/product/UP5552-PPSA03409_00-1969295023609525
PS5
PS4
-40%
$11.99
$19.99
Lamentum
https://store.playstation.com/en-us/product/UP4338-CUSA28314_00-9599798928620354
PS4
-50%
$7.99
$15.99
Lanternium
https://store.playstation.com/en-us/product/UP5817-CUSA20446_00-9888453782792635
PS4
-30%
$3.49
$4.99
LEFT ALIVE™ DAY ONE EDITION
https://store.playstation.com/en-us/product/UP0082-CUSA11229_00-LEFTALIVEDAYONE0
PS4
-85%
$8.99
$59.99
Legend of Kay Anniversary
https://store.playstation.com/en-us/product/UP4389-CUSA01178_00-LOKHDROCKSPS4US1
PS4
-85%
$4.49
$29.99
Legendary Eleven
https://store.playstation.com/en-us/product/UP1716-CUSA12032_00-LEGENDARYELEVEN0
PS4
-50%
$7.49
$14.99
Let Them Come
https://store.playstation.com/en-us/product/UP0134-CUSA07530_00-0000000000000000
PS4
-67%
$2.63
$7.99
Let's Cook Together
https://store.playstation.com/en-us/product/UP5209-CUSA25953_00-6752603366237473
PS4
-75%
$3.99
$15.99
Life of Fly
https://store.playstation.com/en-us/product/UP6557-CUSA26488_00-0953396321547961
PS4
-35%
$9.09
$13.99
Linn: Path of Orchards
https://store.playstation.com/en-us/product/UP1483-CUSA25709_00-6707114717040681
PS4
-70%
$1.49
$4.99
Little Witch Academia: Chamber of Time
https://store.playstation.com/en-us/product/UP0700-CUSA09390_00-GAMELWATMNH00000
PS4
-90%
$4.99
$49.99
LittleBigPlanet™ 3
https://store.playstation.com/en-us/product/UP9000-CUSA00473_00-LBP3GAME00000001
PS4
-50%
$9.99
$19.99
Lizard Lady vs the Cats Platinum Edition
https://store.playstation.com/en-us/product/UP3058-CUSA32002_00-6534020540534267
PS4
-50%
$0.24
$0.49
LocoRoco™ 2 Remastered
https://store.playstation.com/en-us/product/UP9000-CUSA06091_00-UCUS987310000001
PS4
-50%
$7.49
$14.99
LocoRoco™ Remastered
https://store.playstation.com/en-us/product/UP9000-CUSA06090_00-UCUS986620000001
PS4
-50%
$7.49
$14.99
Lord Of The Click
https://store.playstation.com/en-us/product/UP5817-CUSA24793_00-7083034857230435
PS4
-30%
$3.49
$4.99
Lost At Sea
https://store.playstation.com/en-us/product/UP0825-PPSA03339_00-LOSTATSEASIEA500
PS5
-60%
$5.99
$14.99
LOST SPHEAR
https://store.playstation.com/en-us/product/UP0082-CUSA09057_00-SKIMG00000000000
PS4
-70%
$14.99
$49.99
Lost Wing
https://store.playstation.com/en-us/product/UP1249-CUSA18869_00-0000000000000000
PS4
-50%
$3.99
$7.99
Lotus Reverie: First Nexus
https://store.playstation.com/en-us/product/UP7071-CUSA30866_00-9724047982419938
PS4
-50%
$6.49
$12.99
Luckslinger
https://store.playstation.com/en-us/product/UP1249-CUSA17709_00-LUCKSLINGER00000
PS4
-50%
$4.99
$9.99
Lumini
https://store.playstation.com/en-us/product/UP1249-CUSA16989_00-0000000000000000
PS4
-50%
$4.99
$9.99
M.A.C.E. Space Shooter
https://store.playstation.com/en-us/product/UP5792-CUSA24448_00-4118325695440366
PS4
-60%
$1.99
$4.99
M.A.C.E. Tower Defense
https://store.playstation.com/en-us/product/UP5792-CUSA28124_00-7286863099557204
PS4
-50%
$0.99
$1.99
MachiKnights -Blood bagos-
https://store.playstation.com/en-us/product/UP0287-CUSA16337_00-MACHISBLOODBAGOS
PS4
-50%
$7.49
$14.99
Machinarium
https://store.playstation.com/en-us/product/UP4360-CUSA02608_00-MACHINARIUMPS4FG
PS4
-70%
$4.49
$14.99
Machinarium + Creaks Bundle
https://store.playstation.com/en-us/product/UP4360-CUSA18647_00-8056241043715633
PS4
-66%
$10.19
$29.99
Mad Max
https://store.playstation.com/en-us/product/UP1018-CUSA00103_00-MADMAXTHEGAME001
PS4
-75%
$4.99
$19.99
Mafia: Definitive Edition
https://store.playstation.com/en-us/product/UP1001-CUSA18097_00-MAFIAONEREMASTER
PS4
-65%
$13.99
$39.99
Mahjong Adventure DX
https://store.playstation.com/en-us/product/UP4802-CUSA27024_00-9689512844338326
PS4
-40%
$4.79
$7.99
Mahjong Carnival
https://store.playstation.com/en-us/product/UP4384-CUSA08922_00-MAHJONGCARN0PS4U
PS4
-60%
$2.79
$6.99
Mahjong Gold
https://store.playstation.com/en-us/product/UP4384-CUSA08923_00-MAHJONGGOLD0PS4U
PS4
-60%
$2.79
$6.99
Mail Mole
https://store.playstation.com/en-us/product/UP3252-CUSA25546_00-JANDUSOFT0000001
PS4
-50%
$7.49
$14.99
Manhunt
https://store.playstation.com/en-us/product/UP1004-CUSA03512_00-SLUS208270000001
PS4
-40%
$8.99
$14.99
Marble Duel – Avatar Full Game Bundle
https://store.playstation.com/en-us/product/UP2753-CUSA13549_00-9104151079296668
PS4
-55%
$6.74
$14.99
Marble Power Blast
https://store.playstation.com/en-us/product/UP5792-CUSA32918_00-5356956932747523
PS4
-60%
$2.79
$6.99
Marvel vs. Capcom: Infinite – Standard Edition
https://store.playstation.com/en-us/product/UP0102-CUSA06400_00-DUCKFULLBUNDLE00
PS4
-80%
$7.99
$39.99
Marvel vs. Capcom: Infinite Character Pass
https://store.playstation.com/en-us/product/UP0102-CUSA06400_00-DUCKSEASONPASSUS
-70%
$8.99
$29.99
Marvel vs. Capcom: Infinite Premium Costume Pass
https://store.playstation.com/en-us/product/UP0102-CUSA06400_00-DUCKCOSTUPASSENT
-70%
$8.99
$29.99
Mask of Mists
https://store.playstation.com/en-us/product/UP1675-PPSA03630_00-SYPS5MASKOFMISTS
PS5
-60%
$5.99
$14.99
Mask of Mists
https://store.playstation.com/en-us/product/UP1675-CUSA20149_00-SYPS4MASKOFMISTS
PS4
-60%
$5.99
$14.99
Massira
https://store.playstation.com/en-us/product/UP5642-CUSA16626_00-MASSIRA123456789
PS4
-70%
$3.89
$12.99
Max Payne®
https://store.playstation.com/en-us/product/UP1004-CUSA03513_00-SLUS202300000001
PS4
-40%
$8.99
$14.99
Max: The Curse of Brotherhood
https://store.playstation.com/en-us/product/UP3731-CUSA09966_00-FBGMAX2PS4SIEA00
PS4
-70%
$4.49
$14.99
May's Mysteries: The Secret of Dragonville
https://store.playstation.com/en-us/product/UP4713-CUSA29159_00-7125911017230619
PS4
-50%
$7.49
$14.99
Memoranda
https://store.playstation.com/en-us/product/UP1483-CUSA25730_00-0729675206221491
PS4
-70%
$4.49
$14.99
Merchant of the Skies
https://store.playstation.com/en-us/product/UP1309-PPSA03027_00-MERCHANTSKIES000
PS5
-20%
$11.99
$14.99
METAL GEAR SOLID V: THE DEFINITIVE EXPERIENCE
https://store.playstation.com/en-us/product/UP0101-CUSA05610_00-MAINGAME00000000
PS4
-80%
$3.99
$19.99
METAL SLUG ANTHOLOGY™
https://store.playstation.com/en-us/product/UP0576-CUSA03749_00-SLUS215500000001
PS4
-60%
$7.99
$19.99
Metal Wolf Chaos XD
https://store.playstation.com/en-us/product/UP3643-CUSA15879_00-METALWOLFCHAOSXD
PS4
-50%
$12.49
$24.99
MeteoHeroes Saving Planet Earth!
https://store.playstation.com/en-us/product/UP0814-CUSA28902_00-1827983216641608
PS4
-50%
$9.99
$19.99
Metropolis: Lux Obscura
https://store.playstation.com/en-us/product/UP1675-CUSA10886_00-SYPS4METROPOLISL
PS4
-70%
$2.39
$7.99
Milanoir
https://store.playstation.com/en-us/product/UP1050-CUSA11458_00-MILANOIRPS4US000
PS4
-85%
$1.94
$12.99
Mind Maze
https://store.playstation.com/en-us/product/UP1675-PPSA03963_00-SYPS5MINDMAZE000
PS5
-70%
$1.49
$4.99
Mind Maze
https://store.playstation.com/en-us/product/UP1675-CUSA25388_00-SYPS4MINDMAZE000
PS4
-70%
$1.49
$4.99
Mini Madness
https://store.playstation.com/en-us/product/UP4724-CUSA30841_00-7750408034240919
PS4
-50%
$4.99
$9.99
Minoria
https://store.playstation.com/en-us/product/UP4127-CUSA19057_00-MINORIAUS0000000
PS4
-40%
$11.99
$19.99
Monster Blast
https://store.playstation.com/en-us/product/UP5792-CUSA27529_00-6172369776888496
PS4
-60%
$2.79
$6.99
Monster Energy Supercross – The Official Videogame 4
https://store.playstation.com/en-us/product/UP1981-PPSA01607_00-SUPERCROSS4FGAME
PS5
-80%
$7.99
$39.99
Monster Energy Supercross – The Official Videogame 4
https://store.playstation.com/en-us/product/UP1981-CUSA20293_00-SUPERCROSS4FGAME
PS4
-80%
$7.99
$39.99
Monster Energy Supercross 4 – Special Edition
https://store.playstation.com/en-us/product/UP1981-PPSA01607_00-SX4SPECEDITION00
PS5
-80%
$11.99
$59.99
Monster Energy Supercross 4 – Special Edition
https://store.playstation.com/en-us/product/UP1981-CUSA20293_00-SX4SPECEDITION00
PS4
-80%
$11.99
$59.99
Monster Sanctuary
https://store.playstation.com/en-us/product/UP4064-CUSA19134_00-MONSANCTUARY0000
PS4
-65%
$6.99
$19.99
Moon Raider
https://store.playstation.com/en-us/product/UP4724-CUSA27346_00-3813071056330523
PS4
-70%
$2.99
$9.99
Moons of Madness
https://store.playstation.com/en-us/product/UP1850-CUSA15373_00-MOONSOFMADNESS01
PS4
-50%
$14.99
$29.99
Mother Russia Bleeds
https://store.playstation.com/en-us/product/UP3643-CUSA05616_00-0000000000000000
PS4
-80%
$2.99
$14.99
MotoGP™17
https://store.playstation.com/en-us/product/UP1981-CUSA08270_00-MOTOGP17FULLGAME
PS4
-85%
$2.99
$19.99
MotoGP™21
https://store.playstation.com/en-us/product/UP1981-PPSA02376_00-MOTOGP21FULLGAME
PS5
-80%
$7.99
$39.99
MotoGP™21
https://store.playstation.com/en-us/product/UP1981-CUSA25612_00-MOTOGP21FULLGAME
PS4
-80%
$7.99
$39.99
Motorbike Racing Bundle
https://store.playstation.com/en-us/product/UP1981-CUSA10074_00-MOTORACINGBUNDLE
PS4
-85%
$7.49
$49.99
Move or Die
https://store.playstation.com/en-us/product/UP2059-CUSA06408_00-MOVEORDIEPS40000
PS4
-75%
$3.74
$14.99
Mr. DRILLER DrillLand PS4 & PS5
https://store.playstation.com/en-us/product/UP0700-PPSA02841_00-PS5MRDRILLERDL0E
PS5
PS4
-70%
$8.99
$29.99
Murder Diaries 2
https://store.playstation.com/en-us/product/UP6557-CUSA29484_00-9731279279846278
PS4
-35%
$6.49
$9.99
Music Racer
https://store.playstation.com/en-us/product/UP1675-CUSA17314_00-SYPS4MUSICRACER0
PS4
-50%
$3.49
$6.99
Music Racer: Ultimate
https://store.playstation.com/en-us/product/UP1675-PPSA03876_00-SYPS5MUSICRACERU
PS5
-40%
$4.19
$6.99
Music Racer: Ultimate
https://store.playstation.com/en-us/product/UP1675-CUSA28270_00-SYPS4MUSICRACERU
PS4
-40%
$4.19
$6.99
Mutant Year Zero: Road to Eden
https://store.playstation.com/en-us/product/UP1850-CUSA12680_00-NAMUTANTYEARZERO
PS4
-60%
$13.99
$34.99
MXGP – The Official Motocross Videogame
https://store.playstation.com/en-us/product/UP0700-CUSA01167_00-MXGP2014FULLGAME
PS4
-90%
$2.99
$29.99
MXGP 2019 – The Official Motocross Videogame
https://store.playstation.com/en-us/product/UP1981-CUSA15323_00-MXGP5FULLGAME000
PS4
-85%
$4.49
$29.99
MXGP3 – The Official Motocross Videogame
https://store.playstation.com/en-us/product/UP1981-CUSA08041_00-MXGP3FULLGAME000
PS4
-85%
$2.99
$19.99
My Aunt is a Witch
https://store.playstation.com/en-us/product/UP1675-CUSA20432_00-SYPS4BEWITCHEDCO
PS4
-60%
$3.99
$9.99
MY HERO ONE'S JUSTICE 2
https://store.playstation.com/en-us/product/UP0700-CUSA15929_00-HEROGAME00000000
PS4
-75%
$14.99
$59.99
MY HERO ONE'S JUSTICE 2 Season Pass
https://store.playstation.com/en-us/product/UP0700-CUSA15929_00-MHOJ2SP000000000
-50%
$9.99
$19.99
MY HERO ONE'S JUSTICE 2 Season Pass 2
https://store.playstation.com/en-us/product/UP0700-CUSA15929_00-PASS020000000000
PS4
-25%
$14.99
$19.99
Mystic Fate
https://store.playstation.com/en-us/product/UP3252-CUSA25678_00-JANDUSOFT0000001
PS4
-50%
$2.49
$4.99
Narcosis
https://store.playstation.com/en-us/product/UP0338-CUSA12106_00-NRCSSPJNMT000100
PS4
-45%
$8.24
$14.99
NARUTO TO BORUTO: SHINOBI STRIKER
https://store.playstation.com/en-us/product/UP0700-CUSA08789_00-SHINOBISTRIKER01
PS4
-90%
$5.99
$59.99
NARUTO TO BORUTO: SHINOBI STRIKER Season Pass
https://store.playstation.com/en-us/product/UP0700-CUSA08789_00-NBSSSP0000000000
-67%
$9.89
$29.99
NARUTO TO BORUTO: SHINOBI STRIKER Season Pass 2
https://store.playstation.com/en-us/product/UP0700-CUSA08789_00-NTBSSPASS0000002
-67%
$9.89
$29.99
NARUTO TO BORUTO: SHINOBI STRIKER Season Pass 3
https://store.playstation.com/en-us/product/UP0700-CUSA08789_00-NTBSSPASS0000003
PS4
-60%
$5.99
$14.99
NARUTO TO BORUTO: SHINOBI STRIKER Season Pass 4
https://store.playstation.com/en-us/product/UP0700-CUSA08789_00-NTBSSPASS0000004
PS4
-35%
$9.74
$14.99
NASCAR Heat 3
https://store.playstation.com/en-us/product/UP0777-CUSA12400_00-MG704NASCARHEAT3
PS4
-60%
$7.99
$19.99
NASCAR Heat 3 – Ultimate Edition
https://store.playstation.com/en-us/product/UP0777-CUSA12400_00-NH3ULTIMATEBUNDL
PS4
-65%
$10.49
$29.99
NASCAR Heat 4
https://store.playstation.com/en-us/product/UP0777-CUSA15887_00-MG704NASCARHEAT4
PS4
-75%
$3.74
$14.99
NASCAR Heat 4 – Gold Edition
https://store.playstation.com/en-us/product/UP0777-CUSA15887_00-NH4GOLDEDITION01
PS4
-60%
$7.99
$19.99
Naught
https://store.playstation.com/en-us/product/UP4035-CUSA20090_00-NAUGHTBASEGAME00
PS4
-75%
$4.99
$19.99
Nebulous
https://store.playstation.com/en-us/product/UP2140-CUSA02087_00-NEBULOUS00000001
PS4
-60%
$5.99
$14.99
Necropolis
https://store.playstation.com/en-us/product/UP0700-CUSA04731_00-NECROPOLISBUNDLE
PS4
-84%
$4.79
$29.99
Need a Packet?
https://store.playstation.com/en-us/product/UP1675-CUSA16244_00-SYPS4NEEDAPACKET
PS4
-70%
$2.09
$6.99
NEKOPARA Vol. 4
https://store.playstation.com/en-us/product/UP0287-CUSA23801_00-NEKOPARA040000US
PS4
-30%
$10.49
$14.99
NEKOPARA Vol.1
https://store.playstation.com/en-us/product/UP0287-CUSA12297_00-NEKOPARA010000US
PS4
-60%
$5.99
$14.99
NEKOPARA Vol.2
https://store.playstation.com/en-us/product/UP0287-CUSA14989_00-NEKOPARA020000US
PS4
-60%
$5.99
$14.99
NEKOPARA Vol.3
https://store.playstation.com/en-us/product/UP0287-CUSA16150_00-NEKOPARA030000US
PS4
-60%
$5.99
$14.99
NeonHAT
https://store.playstation.com/en-us/product/UP0814-CUSA25750_00-9422057028560464
PS4
-52%
$7.19
$14.99
NeverEnd
https://store.playstation.com/en-us/product/UP1675-CUSA10352_00-SYPS4NEVEREND000
PS4
-70%
$0.89
$2.99
Newtonian Inversion
https://store.playstation.com/en-us/product/UP3058-CUSA27408_00-9339819715845782
PS4
-50%
$0.24
$0.49
Norman's Great Illusion
https://store.playstation.com/en-us/product/UP1675-CUSA20148_00-SYPS4NORMANSGREA
PS4
-60%
$1.99
$4.99
NORTH
https://store.playstation.com/en-us/product/UP1675-CUSA10045_00-SYPS4NORTH000000
PS4
-50%
$1.49
$2.99
NUBLA
https://store.playstation.com/en-us/product/UP0814-CUSA05817_00-0000000000000000
PS4
-60%
$4.79
$11.99
Nubla 2
https://store.playstation.com/en-us/product/UP0814-CUSA24470_00-7951758482718125
PS4
-65%
$5.24
$14.99
Of Tanks and Demons III
https://store.playstation.com/en-us/product/UP5817-CUSA23903_00-5985757211785443
PS4
-30%
$3.49
$4.99
Offroad Racing – Buggy X ATV X Moto
https://store.playstation.com/en-us/product/UP1475-CUSA16627_00-OFFROADRACING0US
PS4
-85%
$2.99
$19.99
OK K.O.! Let's Play Heroes
https://store.playstation.com/en-us/product/US0025-CUSA08524_00-LETSPLAYHEROES00
PS4
-60%
$7.99
$19.99
Oliver's Adventures in the Fairyland
https://store.playstation.com/en-us/product/UP5817-CUSA17788_00-OLIVERSADGAME0US
PS4
-30%
$4.89
$6.99
One Eyed Kutkh
https://store.playstation.com/en-us/product/UP1675-CUSA10839_00-SYPS4ONEEYEDKUTK
PS4
-70%
$1.49
$4.99
Ooops!2
https://store.playstation.com/en-us/product/UP8026-CUSA29640_00-5956096416000369
PS4
-30%
$10.49
$14.99
Outbreak: Contagious Memories Definitive Collection
https://store.playstation.com/en-us/product/UP6088-CUSA30938_00-7280251890120921
PS5
PS4
-70%
$14.99
$49.99
Outbreak: Epidemic
https://store.playstation.com/en-us/product/UP6088-PPSA02544_00-5054226293167174
PS5
-70%
$4.49
$14.99
Outbreak: Epidemic
https://store.playstation.com/en-us/product/UP6088-CUSA24069_00-2258057264723720
PS4
-70%
$3.89
$12.99
Outbreak: Lost Hope
https://store.playstation.com/en-us/product/UP6088-PPSA02548_00-5597322268813951
PS5
-70%
$4.49
$14.99
Outbreak: Lost Hope
https://store.playstation.com/en-us/product/UP6088-CUSA24067_00-4765379924513531
PS4
-70%
$3.89
$12.99
Outbuddies DX
https://store.playstation.com/en-us/product/UP0825-CUSA20235_00-OUTBUDDIESDXSIEA
PS4
-80%
$3.59
$17.99
Outlast: Trinity
https://store.playstation.com/en-us/product/UP2113-CUSA06623_00-OUTLASTTRINITY01
PS4
-90%
$5.89
$58.99
Overruled!
https://store.playstation.com/en-us/product/UP4064-CUSA01376_00-OVERRULED0000000
PS4
-85%
$2.24
$14.99
OVIVO
https://store.playstation.com/en-us/product/UP1675-CUSA15113_00-SYPS4OVIVO000000
PS4
-60%
$2.79
$6.99
OVIVO
https://store.playstation.com/en-us/product/UP1675-PPSA03699_00-SYPS5OVIVO000000
PS5
-60%
$2.79
$6.99
Oxide Room 104
https://store.playstation.com/en-us/product/UP4035-CUSA31637_00-OXIDE104BASEGAME
PS4
-40%
$14.99
$24.99
Title
Store Link
Platform
Off
Sale Price
Original Price
P – T
Palm Reading Premium
https://store.playstation.com/en-us/product/UP1715-PPSA07160_00-1942883966929941
PS5
PS4
-40%
$5.39
$8.99
Pantsu Hunter: Back to the 90s
https://store.playstation.com/en-us/product/UP1675-PPSA05770_00-SYPS5PANTSUHUNTE
PS5
-60%
$5.19
$12.99
Pantsu Hunter: Back to the 90s
https://store.playstation.com/en-us/product/UP1675-CUSA16369_00-SYPS4PANTSUHUNTE
PS4
-60%
$5.19
$12.99
Paper Beast
https://store.playstation.com/en-us/product/UP3405-CUSA15346_00-PAPERBEAST047011
PS4
-57%
$12.89
$29.99
Party Crashers
https://store.playstation.com/en-us/product/UP1250-CUSA12965_00-6665666466636662
PS4
-85%
$2.24
$14.99
Party Crashers and Party Golf
https://store.playstation.com/en-us/product/UP1250-CUSA12965_00-PARTYCRASHRSGOLF
PS4
-85%
$3.59
$23.99
Party Golf
https://store.playstation.com/en-us/product/UP1250-CUSA06847_00-6664666366626661
PS4
-85%
$2.24
$14.99
Patapon 2 Remastered
https://store.playstation.com/en-us/product/UP9000-CUSA07321_00-UCES011770000001
PS4
-50%
$7.49
$14.99
Patapon™ Remastered
https://store.playstation.com/en-us/product/UP9000-CUSA06171_00-UCUS987110000001
PS4
-50%
$7.49
$14.99
Penarium
https://store.playstation.com/en-us/product/UP4064-CUSA02465_00-PENARIUMGAMESCEA
PS4
-80%
$1.99
$9.99
Perils of Baking
https://store.playstation.com/en-us/product/UP4836-CUSA12437_00-PERILSBAKING1PS4
PS4
-75%
$1.24
$4.99
Persona 3: Dancing in Moonlight
https://store.playstation.com/en-us/product/UP2611-CUSA12636_00-PERSONA3DUS00000
PS4
-70%
$8.99
$29.99
Personality and Psychology Premium
https://store.playstation.com/en-us/product/UP1715-PPSA07029_00-2327240336869649
PS5
PS4
-30%
$6.29
$8.99
Petal Crash
https://store.playstation.com/en-us/product/UP0736-CUSA19545_00-PETALCRASH000001
PS4
-30%
$9.79
$13.99
PGA TOUR 2K21
https://store.playstation.com/en-us/product/UP1001-CUSA16832_00-00000PGATOUR2K21
PS4
-75%
$14.99
$59.99
Phantom Doctrine
https://store.playstation.com/en-us/product/UP1050-CUSA11949_00-PHANTOMDOCTRINE0
PS4
-90%
$3.99
$39.99
PigShip and the Giant Wolf
https://store.playstation.com/en-us/product/UP6927-PPSA06850_00-8978640013106703
PS5
-25%
$4.49
$5.99
PING REDUX
https://store.playstation.com/en-us/product/UP3543-PPSA02978_00-9893544631723856
PS5
PS4
-20%
$3.99
$4.99
PING REDUX
https://store.playstation.com/en-us/product/UP3543-CUSA18679_00-PINGREDUXRELEASE
PS4
-20%
$3.99
$4.99
Pixel Devil and the Broken Cartridge
https://store.playstation.com/en-us/product/UP5817-CUSA17747_00-PIXELDEVIL0000US
PS4
-30%
$3.49
$4.99
Pixel Gladiator
https://store.playstation.com/en-us/product/UP4724-CUSA23487_00-7010460530573217
PS4
-70%
$1.49
$4.99
Pixel Heroes: Byte & Magic
https://store.playstation.com/en-us/product/UP0825-CUSA04422_00-PIXELHRPS4SIEA00
PS4
-75%
$3.74
$14.99
Planet RIX-13
https://store.playstation.com/en-us/product/UP1675-CUSA13937_00-SYPS4PLANETRIX13
PS4
-70%
$1.49
$4.99
Planetbase
https://store.playstation.com/en-us/product/UP2638-CUSA10337_00-MADWPLANETBASEUS
PS4
-40%
$8.99
$14.99
Plants vs. Zombies™ Garden Warfare 2: Standard Edition
https://store.playstation.com/en-us/product/UP0006-CUSA01975_00-PVZGW2BASEGAME00
PS4
-75%
$4.99
$19.99
Poker Club PS4 & PS5
https://store.playstation.com/en-us/product/UP2070-PPSA01960_00-1496629838153595
PS5
PS4
-30%
$13.99
$19.99
Pool
https://store.playstation.com/en-us/product/UP3803-CUSA24264_00-4286189304205976
PS4
-75%
$2.49
$9.99
Pool & Snooker Nation Bundle
https://store.playstation.com/en-us/product/UP4068-PPSA06466_00-POOLSNOOKERX0001
PS5
-60%
$5.59
$13.99
Pool and Snooker Bundle
https://store.playstation.com/en-us/product/UP4068-CUSA15192_00-POOLSNOOKERX0001
PS4
-60%
$5.59
$13.99
Pool Nation
https://store.playstation.com/en-us/product/UP4068-PPSA06468_00-POOLNATIONFX0001
PS5
-60%
$3.99
$9.99
Pool Nation
https://store.playstation.com/en-us/product/UP4068-CUSA15499_00-POOLNATIONFX0001
PS4
-60%
$3.99
$9.99
Portal of Evil: Stolen Runes
https://store.playstation.com/en-us/product/UP4384-CUSA07851_00-PORTALOFEVIL000U
PS4
-60%
$3.99
$9.99
Potata: fairy flower
https://store.playstation.com/en-us/product/UP1675-CUSA18840_00-SYPS4POTATAFAIRY
PS4
-70%
$4.49
$14.99
Professor Rubik's Brain Fitness
https://store.playstation.com/en-us/product/UP1475-CUSA20381_00-PROFESSORRUBIKUS
PS4
-75%
$7.49
$29.99
Project Root
https://store.playstation.com/en-us/product/UP2059-CUSA01306_00-PROJECTROOTOPQAM
PS4
-75%
$2.49
$9.99
Promesa
https://store.playstation.com/en-us/product/UP4802-CUSA28340_00-6598704101353263
PS4
-40%
$2.99
$4.99
Psychonauts In The Rhombus Of Ruin
https://store.playstation.com/en-us/product/UP2154-CUSA05808_00-PSYCHONAUTSITROR
PS4
-75%
$4.99
$19.99
Pure Pool
https://store.playstation.com/en-us/product/UP2070-CUSA00328_00-UPUREPOOL0000001
PS4
-65%
$3.49
$9.99
Putty Squad
https://store.playstation.com/en-us/product/UP4037-CUSA00452_00-PUTTYSQUADPS4USP
PS4
-70%
$7.49
$24.99
Pyramid Quest
https://store.playstation.com/en-us/product/UP5792-CUSA32091_00-8399169702415799
PS4
-60%
$3.99
$9.99
Quantum Replica
https://store.playstation.com/en-us/product/UP4293-CUSA24723_00-2278188660929658
PS4
-50%
$4.99
$9.99
QUByte Classics – The Humans by PIKO
https://store.playstation.com/en-us/product/UP2158-CUSA30550_00-6251718958726160
PS4
-25%
$5.99
$7.99
QUByte Classics: Jim Power: The Lost Dimension Collection by PIKO
https://store.playstation.com/en-us/product/UP2158-CUSA32792_00-CLASSICSJIMPS4NA
PS4
-25%
$7.49
$9.99
RAD
https://store.playstation.com/en-us/product/UP0700-CUSA13879_00-RADTHEGAME000000
PS4
-75%
$4.99
$19.99
Radon Blast
https://store.playstation.com/en-us/product/UP5792-CUSA27450_00-5771016812840228
PS4
-60%
$1.99
$4.99
Radon Break
https://store.playstation.com/en-us/product/UP5792-CUSA33770_00-6968785992216011
PS4
-60%
$2.79
$6.99
Rainbow Billy: The Curse of the Leviathan
https://store.playstation.com/en-us/product/UP2908-CUSA28644_00-RAINBOWBILLYGAME
PS4
-50%
$9.99
$19.99
Rainbows, toilets & unicorns
https://store.playstation.com/en-us/product/UP4802-CUSA18691_00-RTUUSA0000000001
PS4
-50%
$3.49
$6.99
Raining Coins
https://store.playstation.com/en-us/product/UP1715-PPSA08538_00-2023328338055131
PS5
PS4
-40%
$3.59
$5.99
Rainswept
https://store.playstation.com/en-us/product/UP1249-CUSA19297_00-0000000000000000
PS4
-50%
$4.99
$9.99
RAZED
https://store.playstation.com/en-us/product/UP4293-CUSA11428_00-RAZED00000000000
PS4
-75%
$2.99
$11.99
Rebel Cops
https://store.playstation.com/en-us/product/UP4389-CUSA16085_00-REBELCOPSUS00000
PS4
-85%
$1.49
$9.99
Record of Lodoss War-Deedlit in Wonder Labyrinth-
https://store.playstation.com/en-us/product/UP0969-CUSA30408_00-LODOSSWARDEEDLIT
PS4
-40%
$14.99
$24.99
Record of Lodoss War-Deedlit in Wonder Labyrinth-
https://store.playstation.com/en-us/product/UP0969-PPSA05347_00-LODOSSWARDEEDLIT
PS5
-40%
$14.99
$24.99
Red Dead Revolver
https://store.playstation.com/en-us/product/UP1004-CUSA03517_00-SLUS205000000001
PS4
-40%
$8.99
$14.99
Red Square Escape
https://store.playstation.com/en-us/product/UP7543-CUSA34822_00-6667056049584188
PS4
-20%
$4.39
$5.49
Redout: Lightspeed Edition
https://store.playstation.com/en-us/product/UP3800-CUSA08639_00-0000000000REDOUT
PS4
-60%
$9.99
$24.99
Redout: Space Assault
https://store.playstation.com/en-us/product/UP3800-CUSA14283_00-SPACEASSAULT0000
PS4
-50%
$4.99
$9.99
Regions of Ruin
https://store.playstation.com/en-us/product/UP3252-CUSA17346_00-JANDUSOFT0000001
PS4
-75%
$2.49
$9.99
Reknum
https://store.playstation.com/en-us/product/UP3252-CUSA18020_00-JANDUSOFT0000001
PS4
-75%
$1.24
$4.99
Resident Evil
https://store.playstation.com/en-us/product/UP0102-CUSA01068_00-BHRHDPS400000001
PS4
-75%
$4.99
$19.99
Resident Evil 0
https://store.playstation.com/en-us/product/UP0102-CUSA02337_00-BH0HD00000000001
PS4
-75%
$4.99
$19.99
RESIDENT EVIL 2
https://store.playstation.com/en-us/product/UP0102-PPSA04288_00-BH2R000000000001
PS5
PS4
-70%
$11.99
$39.99
RESIDENT EVIL 3
https://store.playstation.com/en-us/product/UP0102-PPSA03952_00-BH3ROFF000000001
PS5
PS4
-70%
$11.99
$39.99
resident evil 4
https://store.playstation.com/en-us/product/UP0102-CUSA04885_00-BH4HD00000000001
PS4
-60%
$7.99
$19.99
RESIDENT EVIL 5
https://store.playstation.com/en-us/product/UP0102-CUSA04437_00-RE5HDPS400000000
PS4
-60%
$7.99
$19.99
Resident Evil 6
https://store.playstation.com/en-us/product/UP0102-CUSA03856_00-BH6HDPS400000000
PS4
-60%
$7.99
$19.99
RESIDENT EVIL 7 biohazard
https://store.playstation.com/en-us/product/UP0102-PPSA04400_00-BH70000000000001
PS5
PS4
-50%
$9.99
$19.99
RESIDENT EVIL 7 biohazard Season Pass
https://store.playstation.com/en-us/product/UP0102-PPSA04400_00-BH7SEASONPASS000
PS5
PS4
-80%
$5.99
$29.99
RESIDENT EVIL REVELATIONS
https://store.playstation.com/en-us/product/UP0102-CUSA06314_00-RERHDPS400000000
PS4
-60%
$7.99
$19.99
Resident Evil™ Code: Veronica X
https://store.playstation.com/en-us/product/UP0102-CUSA07104_00-SLUS201840000001
PS4
-60%
$5.99
$14.99
RIDE 3
https://store.playstation.com/en-us/product/UP1981-CUSA10074_00-RIDE3FULLGAME000
PS4
-85%
$5.99
$39.99
RIDE 3 – Gold Edition
https://store.playstation.com/en-us/product/UP1981-CUSA10074_00-RIDE3GOLDEDITION
PS4
-85%
$10.49
$69.99
Rift Keeper
https://store.playstation.com/en-us/product/UP1675-CUSA15367_00-SYPS4RIFTKEEPER0
PS4
-60%
$3.99
$9.99
Rigid Force Redux
https://store.playstation.com/en-us/product/UP0825-CUSA24691_00-RIGIDFORCERSIEA4
PS4
-60%
$6.39
$15.99
Rigid Force Redux – Digital Deluxe Edition
https://store.playstation.com/en-us/product/UP0825-CUSA24691_00-RIGIDFORCERDDEA4
PS4
-60%
$7.99
$19.99
RiME
https://store.playstation.com/en-us/product/UP2346-CUSA05796_00-RIMEGAME01NA0001
PS4
-50%
$14.99
$29.99
Rise of the Third Power
https://store.playstation.com/en-us/product/UP4127-CUSA28517_00-R3PUS00000000000
PS4
-30%
$13.99
$19.99
Ritual: Crown of Horns
https://store.playstation.com/en-us/product/UP3528-CUSA18424_00-RITUALCOH000DDFD
PS4
-80%
$3.99
$19.99
RIVE
https://store.playstation.com/en-us/product/UP2355-CUSA03520_00-RIVEPS4000000000
PS4
-85%
$2.24
$14.99
Roarr! Jurassic Edition
https://store.playstation.com/en-us/product/UP4713-CUSA15768_00-ROARRJURASSIC100
PS4
-60%
$1.99
$4.99
Rock of Ages 2: Bigger & Boulder™
https://store.playstation.com/en-us/product/UP0005-CUSA04624_00-ROCKOFAGESIIXPS4
PS4
-70%
$4.49
$14.99
Rock of Ages 2: Complete Bundle
https://store.playstation.com/en-us/product/UP0005-CUSA04624_00-ROA2CLASSICBUNDL
PS4
-70%
$5.99
$19.99
Rodent Warriors
https://store.playstation.com/en-us/product/UP3252-CUSA26298_00-JANDUSOFT0000001
PS4
-75%
$1.49
$5.99
Rubber Bandits
https://store.playstation.com/en-us/product/UP3731-CUSA28596_00-RUBBERBANDITS0NA
PS4
-40%
$11.99
$19.99
Runbow
https://store.playstation.com/en-us/product/UP0825-CUSA07030_00-RUNBOWPS4SIEA000
PS4
-80%
$2.99
$14.99
Runbow: Costumes & Music Bundle
https://store.playstation.com/en-us/product/UP0825-CUSA07030_00-BGETREADYTORUNCM
PS4
-50%
$3.49
$6.99
Runbow: Extra Val-Hue Bundle
https://store.playstation.com/en-us/product/UP0825-CUSA07030_00-BGETREADYTORUNVH
PS4
-50%
$6.49
$12.99
Runbow: Professionals Pack
https://store.playstation.com/en-us/product/UP0825-CUSA07030_00-GETREADYTORUNPFP
PS4
-50%
$0.99
$1.99
Runbow: Satura's Space Adventure
https://store.playstation.com/en-us/product/UP0825-CUSA07030_00-GETREADYTORUNSSA
PS4
-50%
$3.49
$6.99
Runbow: Steampunk Pack
https://store.playstation.com/en-us/product/UP0825-CUSA07030_00-GETREADYTORUNSPP
PS4
-50%
$0.99
$1.99
Runbow: Winter Pack
https://store.playstation.com/en-us/product/UP0825-CUSA07030_00-GETREADYTORUNWIP
PS4
-30%
$2.09
$2.99
Rune Lord
https://store.playstation.com/en-us/product/UP5817-CUSA19020_00-RUNELORD000000US
PS4
-30%
$4.89
$6.99
Rusty Gun
https://store.playstation.com/en-us/product/UP5817-CUSA23800_00-1649186054688232
PS4
-30%
$3.49
$4.99
Safari Pinball
https://store.playstation.com/en-us/product/UP6927-PPSA07737_00-6829081640240710
PS5
-25%
$1.49
$1.99
SAMURAI SHODOWN
https://store.playstation.com/en-us/product/UP5541-CUSA15915_00-SAMURAISPIRITSEA
PS4
-75%
$14.99
$59.99
Save the Ninja Clan
https://store.playstation.com/en-us/product/UP1675-CUSA08962_00-SYPS4SAVETHNINJA
PS4
-60%
$1.19
$2.99
SENRAN KAGURA ESTIVAL VERSUS
https://store.playstation.com/en-us/product/UP1023-CUSA03235_00-0000000000000000
PS4
-60%
$11.99
$29.99
SENRAN KAGURA Peach Beach Splash
https://store.playstation.com/en-us/product/UP1023-CUSA08373_00-PEACHBEACHSPLASH
PS4
-60%
$11.99
$29.99
SEUM: Speedrunners from Hell
https://store.playstation.com/en-us/product/UP0825-CUSA08828_00-SEUMSRHPS4SIEA00
PS4
-80%
$2.99
$14.99
Shadow Warrior
https://store.playstation.com/en-us/product/UP3643-CUSA00628_00-SHADOWWARRIOR000
PS4
-75%
$7.49
$29.99
Shantae and the Pirate's Curse
https://store.playstation.com/en-us/product/UP2053-CUSA01609_00-SHANTAECURSENA01
PS4
-50%
$9.99
$19.99
She Sees Red – Interactive Movie
https://store.playstation.com/en-us/product/UP5875-CUSA25365_00-1819942754157859
PS4
-50%
$4.99
$9.99
Sid Meier's Civilization VI
https://store.playstation.com/en-us/product/UP1001-CUSA15322_00-CIV6BASE00000000
PS4
-70%
$8.99
$29.99
Sigi – A Fart for Melusina
https://store.playstation.com/en-us/product/UP1675-CUSA12919_00-SYPS4SIGIAFARTFO
PS4
-60%
$1.99
$4.99
Sine Mora EX
https://store.playstation.com/en-us/product/UP4389-CUSA08149_00-SINEMORA0DE0US00
PS4
-60%
$7.99
$19.99
SINNER: Sacrifice for Redemption
https://store.playstation.com/en-us/product/UP4338-CUSA11129_00-SINNERSACRIFICEF
PS4
-75%
$4.74
$18.99
SKATE CITY
https://store.playstation.com/en-us/product/UP5726-CUSA20206_00-SKATECITY0000001
PS4
-40%
$8.99
$14.99
Sky Ride
https://store.playstation.com/en-us/product/UP2840-CUSA07752_00-SR00000MASTER000
PS4
-20%
$11.99
$14.99
SkyDrift Infinity
https://store.playstation.com/en-us/product/UP4389-CUSA13660_00-SKYDRIFTHDUS0000
PS4
-20%
$11.99
$14.99
SkyTime
https://store.playstation.com/en-us/product/UP1675-CUSA10046_00-SYPS4SKYTIME0000
PS4
-60%
$1.19
$2.99
Sleeping Dogs™ Definitive Edition
https://store.playstation.com/en-us/product/UP0082-CUSA01111_00-0000SLEEPINGDOGS
PS4
-85%
$4.49
$29.99
Slime Rancher: Deluxe Edition
https://store.playstation.com/en-us/product/UP2293-CUSA11587_00-SRBUNDLE00000004
PS4
-75%
$7.49
$29.99
Slime-san: Superslime Edition
https://store.playstation.com/en-us/product/UP0825-CUSA08238_00-SLIMESAPS4SIEA00
PS4
-70%
$4.49
$14.99
Smelter
https://store.playstation.com/en-us/product/UP4127-PPSA03769_00-SMELTERPS5US0000
PS5
PS4
-50%
$9.99
$19.99
Sniper Elite 4 – Season Pass
https://store.playstation.com/en-us/product/UP4363-CUSA04220_00-SNIPERELITE4SP00
-70%
$10.49
$34.99
Sniper Elite 4 Deluxe Edition
https://store.playstation.com/en-us/product/UP4363-CUSA04220_00-SNIPERELITE4DDPO
PS4
-85%
$13.49
$89.99
Sniper Elite V2 Remastered
https://store.playstation.com/en-us/product/UP4363-CUSA12404_00-SNIPERELITEREDUX
PS4
-85%
$5.24
$34.99
Sniper Elite VR
https://store.playstation.com/en-us/product/UP4363-CUSA11506_00-SNIPERELITEPVR01
PS4
-50%
$14.99
$29.99
Snooker 19
https://store.playstation.com/en-us/product/UP2070-CUSA14687_00-SNOOKER000000001
PS4
-60%
$13.99
$34.99
Snooker Nation Championship
https://store.playstation.com/en-us/product/UP4068-PPSA06466_00-SNOOKERUS0000001
PS5
-60%
$3.59
$8.99
Snooker Nation Championship
https://store.playstation.com/en-us/product/UP4068-CUSA15192_00-SNOOKERUS0000001
PS4
-60%
$3.59
$8.99
SokoBunny
https://store.playstation.com/en-us/product/UP6695-CUSA29861_00-1SOKOBUNNYNAGAME
PS4
-30%
$4.19
$5.99
South of the Circle
https://store.playstation.com/en-us/product/UP4361-PPSA06003_00-SOUTHOFTHECIRCLE
PS5
PS4
-20%
$10.39
$12.99
Space Hulk: Tactics
https://store.playstation.com/en-us/product/UP4133-CUSA11101_00-SPACEHULKTACTICS
PS4
-80%
$2.99
$14.99
Spartan Fist
https://store.playstation.com/en-us/product/UP3252-CUSA17644_00-JANDUSOFT0000001
PS4
-75%
$3.74
$14.99
Spear of Destiny: The Kaiseki
https://store.playstation.com/en-us/product/UP0773-CUSA06214_00-0000000000000000
PS4
-35%
$5.84
$8.99
Spencer
https://store.playstation.com/en-us/product/UP5792-CUSA27829_00-9321940930306178
PS4
-60%
$2.79
$6.99
Spiral Splatter
https://store.playstation.com/en-us/product/UP1675-CUSA10047_00-SYPS4SPIRALSPLAT
PS4
-70%
$1.49
$4.99
Spirit Roots
https://store.playstation.com/en-us/product/UP4724-CUSA29531_00-3402388941351244
PS4
-50%
$3.49
$6.99
Spot The Difference
https://store.playstation.com/en-us/product/UP3803-CUSA24446_00-5243377093810633
PS4
-75%
$2.49
$9.99
State of Anarchy: Master of Mayhem
https://store.playstation.com/en-us/product/UP1675-CUSA11816_00-SYPS4STATEOFANAR
PS4
-80%
$1.59
$7.99
Steam Engine
https://store.playstation.com/en-us/product/UP5682-CUSA34175_00-4322798075884644
PS4
-15%
$0.84
$0.99
Steam Tactics
https://store.playstation.com/en-us/product/UP1675-CUSA15498_00-SYPS4STEAMTACTIC
PS4
-60%
$3.99
$9.99
Steampunk Tower 2
https://store.playstation.com/en-us/product/UP4724-CUSA23966_00-STEAMPUNKTOWER22
PS4
-65%
$3.49
$9.99
Steamroll: Rustless Edition
https://store.playstation.com/en-us/product/UP3876-CUSA23815_00-GAMESTEAMROLL000
PS4
-50%
$4.99
$9.99
Stellaris: Console Edition – Deluxe Edition
https://store.playstation.com/en-us/product/UP4139-CUSA07740_00-STELLARISDDEUS01
PS4
-75%
$14.99
$59.99
STELLATUM
https://store.playstation.com/en-us/product/UP1675-CUSA16890_00-SYPS4STELLATUM00
PS4
-50%
$4.99
$9.99
STELLATUM
https://store.playstation.com/en-us/product/UP1675-PPSA03552_00-SYPS5STELLATUM00
PS5
-50%
$4.99
$9.99
Street Racer Underground
https://store.playstation.com/en-us/product/UP3252-CUSA23828_00-JANDUSOFT0000001
PS4
-50%
$2.99
$5.99
STRIDER
https://store.playstation.com/en-us/product/UP0102-CUSA00057_00-STRUSHG4TRIAL001
PS4
-80%
$2.99
$14.99
Struggling
https://store.playstation.com/en-us/product/UP2514-CUSA26079_00-STRUGGLING000000
PS4
-50%
$7.49
$14.99
Submersed
https://store.playstation.com/en-us/product/UP5642-CUSA16593_00-0000000000000101
PS4
-70%
$4.49
$14.99
Super Blackjack Battle II – Turbo Edition – The Card Warriors
https://store.playstation.com/en-us/product/UP0825-CUSA08873_00-SBJ2PS4DIGISIEA0
PS4
-80%
$1.59
$7.99
Super Cyborg
https://store.playstation.com/en-us/product/UP4724-CUSA32065_00-SUPERCYBORG000US
PS4
-36%
$4.47
$6.99
Super Hyperactive Ninja
https://store.playstation.com/en-us/product/UP3252-CUSA09705_00-0000000000000001
PS4
-75%
$2.24
$8.99
Super Kickers League Ultimate
https://store.playstation.com/en-us/product/UP1787-CUSA14060_00-0000000000000004
PS4
-75%
$3.74
$14.99
Super Korotama
https://store.playstation.com/en-us/product/UP3876-CUSA17311_00-SUPERKOROTAMA000
PS4
-50%
$2.49
$4.99
Super Pixel Racers
https://store.playstation.com/en-us/product/UP4293-CUSA11360_00-SUPERPIXELRACERS
PS4
-75%
$3.74
$14.99
Super Star Blast
https://store.playstation.com/en-us/product/UP5792-CUSA27587_00-1646623145971268
PS4
-60%
$1.99
$4.99
Super Toy Cars
https://store.playstation.com/en-us/product/UP1716-CUSA03996_00-0000000000000000
PS4
-50%
$4.99
$9.99
SuperEpic: The Entertainment War
https://store.playstation.com/en-us/product/UP5756-CUSA18140_00-SUPEREPIC0000001
PS4
-75%
$4.49
$17.99
SUPERHOT ONE OF US BUNDLE
https://store.playstation.com/en-us/product/UP2613-CUSA18573_00-1952466561564374
PS4
-65%
$13.99
$39.99
SUPERHOT VR BUNDLE
https://store.playstation.com/en-us/product/UP2613-CUSA09030_00-VRANDNONVRBUNDLE
PS4
-65%
$13.99
$39.99
SUPERHOT: MIND CONTROL DELETE
https://store.playstation.com/en-us/product/UP2613-CUSA18573_00-SUPERHOTMCD00000
PS4
-60%
$9.99
$24.99
Superliminal
https://store.playstation.com/en-us/product/UP3126-CUSA19488_00-SUPERLIMINALPS4A
PS4
-50%
$9.99
$19.99
Supermarket Shriek
https://store.playstation.com/en-us/product/UP4293-CUSA23531_00-7297368362406931
PS4
-60%
$7.99
$19.99
SuperMash
https://store.playstation.com/en-us/product/UP2479-CUSA14386_00-SSMASH0417986531
PS4
-80%
$3.99
$19.99
Swamp Defense 2
https://store.playstation.com/en-us/product/UP5792-CUSA29998_00-6060324798228047
PS4
-60%
$1.99
$4.99
Sweet Witches
https://store.playstation.com/en-us/product/UP4724-CUSA24280_00-7445842978433077
PS4
-80%
$1.99
$9.99
Switch Galaxy Ultra
https://store.playstation.com/en-us/product/UP4460-CUSA00789_00-SGUPS401ATOMICOM
PS4
-50%
$5.99
$11.99
Switch Galaxy Ultra Charity Pack 1
https://store.playstation.com/en-us/product/UP4460-CUSA00789_00-00000CHARITYPACK
PS4
-50%
$3.24
$6.49
Switch Galaxy Ultra Music Pack 1
https://store.playstation.com/en-us/product/UP4460-CUSA00789_00-0000000MUSICPACK
PS4
-50%
$2.49
$4.99
Switch 'N' Shoot
https://store.playstation.com/en-us/product/UP0912-CUSA20599_00-0000000000000002
PS4
-50%
$2.49
$4.99
Sword Art Online: Lost Song
https://store.playstation.com/en-us/product/UP0700-CUSA02823_00-SAOLOSTSONG00000
PS4
-85%
$8.99
$59.99
Swordbreaker The Game
https://store.playstation.com/en-us/product/UP1675-CUSA19505_00-SYPS4SWORDBREAKE
PS4
-50%
$2.49
$4.99
Swords and Soldiers 2 Shawarmageddon
https://store.playstation.com/en-us/product/UP4362-CUSA10972_00-SWORDSNSOLDIERS2
PS4
-50%
$7.49
$14.99
Synth Riders
https://store.playstation.com/en-us/product/UP5238-CUSA18286_00-SYNTHRIDERSSPSVR
PS4
-40%
$14.99
$24.99
Table Top Racing: Supercharger Pack
https://store.playstation.com/en-us/product/UP2336-CUSA04838_00-DLCPACK010000001
PS4
-25%
$0.74
$0.99
Table Top Racing: Swag Bag
https://store.playstation.com/en-us/product/UP2336-CUSA04838_00-VALUEBUNDLE00001
PS4
-25%
$5.24
$6.99
Table Top Racing: World Tour
https://store.playstation.com/en-us/product/UP2336-CUSA04838_00-TABLETOPRACINGWT
PS4
-25%
$2.99
$3.99
Table Top Racing: World Tour – Tropical Ice Pack
https://store.playstation.com/en-us/product/UP2336-CUSA04838_00-DLCPACK020000001
PS4
-25%
$0.74
$0.99
Taiko no Tatsujin: Drum Session!
https://store.playstation.com/en-us/product/UP0700-CUSA11183_00-TAIKONOTATSUJIN1
PS4
-90%
$4.99
$49.99
Taimumari: Complete Edition
https://store.playstation.com/en-us/product/UP5817-CUSA19019_00-TAIMUMARI00000US
PS4
-30%
$3.49
$4.99
Tales of Zestiria
https://store.playstation.com/en-us/product/UP0700-CUSA02510_00-TALESOFZESTIRIA0
PS4
-90%
$5.99
$59.99
Tannenberg
https://store.playstation.com/en-us/product/UP1676-PPSA02757_00-8251469094096997
PS5
PS4
-70%
$5.99
$19.99
Tarot Readings Premium
https://store.playstation.com/en-us/product/UP1715-PPSA06894_00-0035846932948467
PS5
PS4
-40%
$5.39
$8.99
Tcheco in the Castle of Lucio
https://store.playstation.com/en-us/product/UP4802-CUSA20101_00-TCHECOSIEA000001
PS4
-40%
$2.99
$4.99
Teacup
https://store.playstation.com/en-us/product/UP5223-CUSA30299_00-TEACUPPS4FULL000
PS4
-35%
$6.49
$9.99
TEKKEN 7 – Season Pass 1
https://store.playstation.com/en-us/product/UP0700-CUSA05972_00-TK7SEASONPASS000
-80%
$4.99
$24.99
TEKKEN 7 – Season Pass 2
https://store.playstation.com/en-us/product/UP0700-CUSA05972_00-TK7SEASONPASS002
PS4
-60%
$11.99
$29.99
TEKKEN 7 – Season Pass 4
https://store.playstation.com/en-us/product/UP0700-CUSA05972_00-PASS040000000000
-60%
$5.99
$14.99
Telefrag VR
https://store.playstation.com/en-us/product/UP4745-CUSA15662_00-TELEFRAGVR0000US
PS4
-80%
$3.39
$16.99
The Alto Collection
https://store.playstation.com/en-us/product/UP5726-CUSA16632_00-ALTOCOLLECTIONPS
PS4
-35%
$6.49
$9.99
The Amazing American Circus
https://store.playstation.com/en-us/product/UP4713-CUSA29020_00-1565558748156814
PS4
-60%
$7.99
$19.99
The Angry Birds Movie 2 VR: Under Pressure
https://store.playstation.com/en-us/product/UP4897-CUSA16421_00-ANGRYBIRDMOV2VR0
PS4
-50%
$7.49
$14.99
The Bard's Tale: Remastered and Resnarkled
https://store.playstation.com/en-us/product/UP2028-CUSA06499_00-THEBARDSTALERNRD
PS4
-29%
$14.19
$19.99
The Blackout Club
https://store.playstation.com/en-us/product/UP2371-CUSA11540_00-BLACKOUTCLUB0001
PS4
-50%
$14.99
$29.99
The Bluecoats: North & South
https://store.playstation.com/en-us/product/UP1475-CUSA20415_00-NORTHANDSOUTHUS0
PS4
-60%
$11.99
$29.99
The Book of Unwritten Tales 2
https://store.playstation.com/en-us/product/UP4389-CUSA02030_00-BOUT2SCEA0000001
PS4
-85%
$2.99
$19.99
The Coma 2 – Beach Bum
https://store.playstation.com/en-us/product/UP0825-CUSA18816_00-THECOMA2BBSIEA00
PS4
-30%
$1.39
$1.99
The Coma 2 – Gamer Girl
https://store.playstation.com/en-us/product/UP0825-CUSA18816_00-THECOMA2GGSIEA00
PS4
-30%
$1.39
$1.99
The Coma 2 – Local Celeb
https://store.playstation.com/en-us/product/UP0825-CUSA18816_00-THECOMA2LCSIEA00
PS4
-30%
$1.39
$1.99
The Coma 2 – Locks of Love
https://store.playstation.com/en-us/product/UP0825-CUSA18816_00-THECOMA2LOLSIEA0
PS4
-30%
$1.39
$1.99
The Coma 2 – Model Student
https://store.playstation.com/en-us/product/UP0825-CUSA18816_00-THECOMA2MSSIEA00
PS4
-30%
$1.39
$1.99
The Coma 2 – School Bully
https://store.playstation.com/en-us/product/UP0825-CUSA18816_00-THECOMA2SBSIEA00
PS4
-30%
$1.39
$1.99
The Coma 2 – Summer Child
https://store.playstation.com/en-us/product/UP0825-CUSA18816_00-THECOMA2SCSIEA00
PS4
-30%
$1.39
$1.99
The Coma 2 – Winter Princess
https://store.playstation.com/en-us/product/UP0825-CUSA18816_00-THECOMA2WPSIEA00
PS4
-30%
$1.39
$1.99
The Coma 2: Vicious Sisters
https://store.playstation.com/en-us/product/UP0825-CUSA18816_00-THECOMA2SIEA0000
PS4
-60%
$5.99
$14.99
The Coma 2: Vicious Sisters – Digital Deluxe Bundle
https://store.playstation.com/en-us/product/UP0825-CUSA18816_00-THECOMA2DDESIEA0
PS4
-60%
$9.99
$24.99
The Demon Rush: Legends Corrupt
https://store.playstation.com/en-us/product/UP2979-CUSA14089_00-DEMONRUSHPS4FOUR
PS4
-30%
$12.59
$17.99
The Dreadnought Welcome bundle
https://store.playstation.com/en-us/product/UP2346-CUSA06101_00-WELCOMEBUNDLEDN1
-50%
$2.49
$4.99
The Five Convens
https://store.playstation.com/en-us/product/UP0814-CUSA25119_00-3038440674967866
PS4
-65%
$4.54
$12.99
The Great Perhaps
https://store.playstation.com/en-us/product/UP4724-CUSA20238_00-THEGREATPERHAPS2
PS4
-65%
$3.49
$9.99
The Inner World
https://store.playstation.com/en-us/product/UP0825-CUSA07362_00-INNERWDPS4SIEA00
PS4
-80%
$2.99
$14.99
The Jackbox Party Pack 2
https://store.playstation.com/en-us/product/UP2139-CUSA03183_00-JBGPARTYPACK2PS4
PS4
-60%
$9.99
$24.99
The Jackbox Party Pack 3
https://store.playstation.com/en-us/product/UP2139-CUSA06239_00-JBGPARTYPACK3PS4
PS4
-40%
$14.99
$24.99
The Jackbox Party Pack 4
https://store.playstation.com/en-us/product/UP2139-CUSA08522_00-JBGPARTYPACK4PS4
PS4
-50%
$12.49
$24.99
The Jackbox Party Pack 5
https://store.playstation.com/en-us/product/UP2139-CUSA12000_00-JBGPARTYPACK5PS4
PS4
-50%
$14.99
$29.99
THE KING OF FIGHTERS 2002 UNLIMITED MATCH
https://store.playstation.com/en-us/product/UP0576-CUSA03785_00-KOF2002MAXIMUM00
PS4
-60%
$5.99
$14.99
The King of Fighters XIV
https://store.playstation.com/en-us/product/UP2611-CUSA05533_00-KINGOFFIGHTERS14
PS4
-70%
$8.99
$29.99
The Mage's Tale
https://store.playstation.com/en-us/product/UP2028-CUSA13039_00-0000THEMAGESTALE
PS4
-53%
$14.09
$29.99
The Magic Circle: Gold Edition
https://store.playstation.com/en-us/product/UP2371-CUSA04256_00-THEMAGICCIRCLE01
PS4
-60%
$7.99
$19.99
The Mooseman
https://store.playstation.com/en-us/product/UP1675-CUSA12159_00-SYPS4THEMOOSEMAN
PS4
-50%
$3.49
$6.99
The Mooseman
https://store.playstation.com/en-us/product/UP1675-PPSA06023_00-SYPS5THEMOOSEMAN
PS5
-50%
$3.49
$6.99
The Mooseman Collector's Edition
https://store.playstation.com/en-us/product/UP1675-CUSA12159_00-SYPS4MOOSEMANBUN
PS4
-50%
$4.99
$9.99
The Order: 1886™
https://store.playstation.com/en-us/product/UP9000-CUSA00785_00-TO1886GAME000000
PS4
-50%
$9.99
$19.99
The Padre
https://store.playstation.com/en-us/product/UP3528-CUSA12914_00-THEPADRE00000000
PS4
-80%
$3.99
$19.99
The Persistence
https://store.playstation.com/en-us/product/UP3536-CUSA07643_00-COMPEDIT25202048
PS4
-70%
$8.99
$29.99
The Persistence
https://store.playstation.com/en-us/product/UP3536-PPSA01916_00-PERSISTENCEX2020
PS5
PS4
-70%
$8.99
$29.99
The Plane Effect
https://store.playstation.com/en-us/product/UP4293-CUSA31029_00-6618161824588369
PS4
Unavailable
The Plane Effect
https://store.playstation.com/en-us/product/UP4293-PPSA02390_00-THEPSIEAPS500000
PS5
PS4
-35%
$9.74
$14.99
The Ronin Deluxe
https://store.playstation.com/en-us/product/UP0773-CUSA16028_00-7736327131852987
PS4
-35%
$9.74
$14.99
The Savior's Gang
https://store.playstation.com/en-us/product/UP3876-CUSA15820_00-THESAVIORSGANG00
PS4
-50%
$2.49
$4.99
The Surge
https://store.playstation.com/en-us/product/UP4133-CUSA04733_00-00000000THESURGE
PS4
-70%
$4.49
$14.99
The Surge 2
https://store.playstation.com/en-us/product/UP4133-CUSA12564_00-0000000THESURGE2
PS4
-66%
$10.19
$29.99
The TakeOver
https://store.playstation.com/en-us/product/UP4127-CUSA17160_00-THETAKEOVER00000
PS4
-40%
$11.99
$19.99
The Tower of Beatrice
https://store.playstation.com/en-us/product/UP1675-CUSA15386_00-SYPS4TOWEROFBEAT
PS4
-70%
$1.79
$5.99
The Town of Light
https://store.playstation.com/en-us/product/UP4382-CUSA07084_00-THETOWNOFLIGHT00
PS4
-80%
$3.99
$19.99
The Walking Dead: A New Frontier – Season Pass
https://store.playstation.com/en-us/product/UP2026-CUSA06884_00-WDS3SP0000000000
PS4
-60%
$5.99
$14.99
The Walking Dead: Michonne – A Telltale Miniseries
https://store.playstation.com/en-us/product/UP2026-CUSA04173_00-TWDM0000000000SP
PS4
-60%
$5.99
$14.99
The Walking Dead: Season Two
https://store.playstation.com/en-us/product/UP2026-CUSA01017_00-TWDS20000000GAME
PS4
-60%
$5.99
$14.99
The Warriors®
https://store.playstation.com/en-us/product/UP1004-CUSA03515_00-SLUS212150000001
PS4
-40%
$8.99
$14.99
The World of Nubla
https://store.playstation.com/en-us/product/UP0814-CUSA09113_00-0000000000000000
PS4
-55%
$4.49
$9.99
theHunter: Call of the Wild
https://store.playstation.com/en-us/product/UP3501-CUSA08661_00-THCOTWBASE000000
PS4
-70%
$8.99
$29.99
theHunter: Call of the Wild™ – Bloodhound
https://store.playstation.com/en-us/product/UP3501-CUSA08661_00-THCOTWBLOODHOUND
PS4
-25%
$2.99
$3.99
theHunter: Call of the Wild™ – Revontuli Coast
https://store.playstation.com/en-us/product/UP3501-CUSA08661_00-THCOTREVONTULICO
PS4
-15%
$6.79
$7.99
theHunter™: Call of the Wild – Duck and Cover Pack
https://store.playstation.com/en-us/product/UP3501-CUSA08661_00-THCOTWDUCKDLC000
PS4
-60%
$1.59
$3.99
theHunter™: Call of the Wild – Trophy Lodge Spring Creek Manor
https://store.playstation.com/en-us/product/UP3501-CUSA08661_00-THCOTWLODGESCDLC
PS4
-60%
$1.59
$3.99
Them Bombs
https://store.playstation.com/en-us/product/UP5209-CUSA30843_00-2236981559019404
PS4
-75%
$1.99
$7.99
This War of Mine: The Little Ones
https://store.playstation.com/en-us/product/UP2047-CUSA02696_00-THISWAROFMINEG01
PS4
-85%
$2.99
$19.99
Those Who Remain
https://store.playstation.com/en-us/product/UP4382-CUSA11519_00-TWRPS4000000000U
PS4
-65%
$6.99
$19.99
Tinker Racers
https://store.playstation.com/en-us/product/UP2158-CUSA24190_00-TINKERPS4QUBYTNA
PS4
-50%
$2.49
$4.99
Titan Souls
https://store.playstation.com/en-us/product/UP3643-CUSA01598_00-DEVOTITANSOULS01
PS4
-75%
$3.74
$14.99
TOKI
https://store.playstation.com/en-us/product/UP1475-CUSA15144_00-TOKI0000000000US
PS4
-90%
$1.99
$19.99
Toki Tori 2+
https://store.playstation.com/en-us/product/UP2355-CUSA04963_00-TOKITORI2PLUS000
PS4
-85%
$2.24
$14.99
Tom Clancy's Ghost Recon® Breakpoint
https://store.playstation.com/en-us/product/UP0001-CUSA14405_00-GRW2SCEANORMAL00
PS4
-75%
$14.99
$59.99
Tom Clancy's Rainbow Six Siege Deluxe Edition
https://store.playstation.com/en-us/product/UP0001-PPSA01396_00-RB6SIEGEDELUXE07
PS5
PS4
-75%
$9.99
$39.99
Tomb Raider: Definitive Edition
https://store.playstation.com/en-us/product/UP0082-CUSA00107_00-000000TOMBRAIDER
PS4
-85%
$2.99
$19.99
Tormented Souls
https://store.playstation.com/en-us/product/UP4293-CUSA29200_00-TORMENTEDSIEAPS4
PS4
Unavailable
Tormented Souls
https://store.playstation.com/en-us/product/UP4293-PPSA02525_00-TORMENTEDSIEAPS5
PS5
PS4
-40%
$11.99
$19.99
Traditional Braves
https://store.playstation.com/en-us/product/UP6872-CUSA29468_00-TRADBRAVESPS4PRO
PS4
-30%
$13.99
$19.99
Traditional Tactics Ne+
https://store.playstation.com/en-us/product/UP6872-CUSA28895_00-TRTCNEPPS4PRSIEA
PS4
-50%
$4.99
$9.99
Train Station Simulator
https://store.playstation.com/en-us/product/UP7171-PPSA06288_00-2867636400092274
PS5
-60%
$7.99
$19.99
Treasure Rangers
https://store.playstation.com/en-us/product/UP0968-CUSA17684_00-00000000RLV932NA
PS4
-75%
$4.99
$19.99
Trivia for Dummies
https://store.playstation.com/en-us/product/UP3803-CUSA31693_00-7455653543122120
PS4
-75%
$2.49
$9.99
Trollhunters: Defenders of Arcadia
https://store.playstation.com/en-us/product/UP3824-CUSA18901_00-THDABASEGAME0001
PS4
-40%
$14.99
$24.99
Trove – 5 Experience Potions
https://store.playstation.com/en-us/product/UP2025-CUSA04598_00-RUS0020000000000
-20%
$3.99
$4.99
Trove – Botanical Blaster
https://store.playstation.com/en-us/product/UP2025-CUSA04598_00-PUS0430000000000
-40%
$2.99
$4.99
Trove – Jump Starter Pack
https://store.playstation.com/en-us/product/UP2025-CUSA04598_00-PUS0630000000000
-30%
$3.49
$4.99
Trüberbrook
https://store.playstation.com/en-us/product/UP0825-CUSA13599_00-TRUBERBROPS4SIEA
PS4
-80%
$5.99
$29.99
Trulon: The Shadow Engine
https://store.playstation.com/en-us/product/UP0825-CUSA07716_00-TRULONTPS4SIEA00
PS4
-80%
$3.99
$19.99
Twin Breaker: A Sacred Symbols Adventure
https://store.playstation.com/en-us/product/UP4836-CUSA18309_00-TWINBREAKERONPS4
PS4
-75%
$2.49
$9.99
Two Tribes Pack: RIVE & Toki Tori 2+
https://store.playstation.com/en-us/product/UP2355-CUSA03520_00-TWOTRIBESPACK000
PS4
-85%
$4.04
$26.99
TY the Tasmanian Tiger HD
https://store.playstation.com/en-us/product/UP5452-CUSA20268_00-7582797769000002
PS4
-50%
$14.99
$29.99
TY the Tasmanian Tiger™ 2: Bush Rescue™ HD
https://store.playstation.com/en-us/product/UP5452-CUSA26865_00-7582797769000004
PS4
-50%
$14.99
$29.99
Title
Store Link
Platform
Off
Sale Price
Original Price
U – Z
UBERMOSH:OMEGA
https://store.playstation.com/en-us/product/UP2158-CUSA18744_00-OMEGAPS420191217
PS4
-90%
$0.49
$4.99
UFC® 4
https://store.playstation.com/en-us/product/UP0006-CUSA14204_00-EASPORTSUFC4GAME
PS4
-83%
$10.19
$59.99
Ultimate Custom Night
https://store.playstation.com/en-us/product/UP5549-CUSA17985_00-UCN1000000000000
PS4
-25%
$5.99
$7.99
Ultra Age
https://store.playstation.com/en-us/product/UP4873-CUSA14637_00-ULTRAAGEPS400000
PS4
-50%
$14.99
$29.99
Unepic
https://store.playstation.com/en-us/product/UP8906-CUSA04074_00-0000000000000001
PS4
-50%
$4.99
$9.99
UNO®
https://store.playstation.com/en-us/product/UP0001-CUSA04071_00-UBISOFTUNOFULL00
PS4
-60%
$3.99
$9.99
UNO® Ultimate Edition
https://store.playstation.com/en-us/product/UP0001-CUSA04071_00-UBSFTUNOULTIMATE
PS4
-60%
$7.99
$19.99
Unravel
https://store.playstation.com/en-us/product/UP0006-CUSA02685_00-UNRAVELUNRAVEL09
PS4
-75%
$4.99
$19.99
Valentino Rossi The Game Compact
https://store.playstation.com/en-us/product/UP1981-CUSA06892_00-MOTOGPVR46USCOM0
PS4
-90%
$0.99
$9.99
Valkyria Chronicles 4
https://store.playstation.com/en-us/product/UP0177-CUSA10633_00-BFVALKYRIE000100
PS4
-70%
$8.99
$29.99
Valley of the Dead: MalnaZidos
https://store.playstation.com/en-us/product/UP0814-CUSA29864_00-7287909692421384
PS4
-40%
$11.99
$19.99
Vambrace: Cold Soul
https://store.playstation.com/en-us/product/UP0825-CUSA16886_00-VAMBRACESIEA0000
PS4
-80%
$4.99
$24.99
Vasilis
https://store.playstation.com/en-us/product/UP1675-CUSA16243_00-SYPS4VASILIS0000
PS4
-70%
$1.49
$4.99
Vegas Tales
https://store.playstation.com/en-us/product/UP7592-CUSA32200_00-1246331047433901
PS4
-25%
$9.74
$12.99
Vegas Tales
https://store.playstation.com/en-us/product/UP7592-PPSA06483_00-3757252565384099
PS5
-25%
$9.74
$12.99
Verdun
https://store.playstation.com/en-us/product/UP1676-PPSA02759_00-2386332613796784
PS5
PS4
-70%
$5.99
$19.99
VERTI-GO HOME!
https://store.playstation.com/en-us/product/UP3398-CUSA15196_00-0000111122223333
PS4
-50%
$6.49
$12.99
VICO 2: SAVE THE CHILDREN
https://store.playstation.com/en-us/product/UP3143-CUSA33410_00-3405708231054499
PS4
-35%
$8.11
$12.49
Victor Vran
https://store.playstation.com/en-us/product/UP1199-CUSA08232_00-VICTORVRAN000000
PS4
-75%
$4.99
$19.99
Vigor – Junker's Pocket Change
https://store.playstation.com/en-us/product/UP2739-CUSA18291_00-HCV2000000100000
-20%
$3.99
$4.99
VIGOR – STARTER PACK
https://store.playstation.com/en-us/product/UP2739-CUSA18291_00-SP00070000000000
-20%
$7.99
$9.99
Vigor: Rise from the Dust Pack
https://store.playstation.com/en-us/product/UP2739-CUSA18291_00-BNDL000200000000
PS4
-20%
$7.99
$9.99
Violetti Goottii
https://store.playstation.com/en-us/product/UP3058-CUSA28549_00-0529334661581581
PS4
-50%
$0.24
$0.49
VROCK
https://store.playstation.com/en-us/product/UP0814-CUSA27118_00-2991971864731604
PS4
-47%
$7.94
$14.99
WARBORN
https://store.playstation.com/en-us/product/UP4293-CUSA17432_00-00000000WARBGAME
PS4
-70%
$7.49
$24.99
Warhammer 40,000: Space Wolf
https://store.playstation.com/en-us/product/UP2753-CUSA13567_00-0000000SPACEWOLF
PS4
-65%
$10.49
$29.99
Warhammer 40,000: Space Wolf Bundle
https://store.playstation.com/en-us/product/UP2753-CUSA13567_00-8813119561360350
PS4
-65%
$13.99
$39.99
Warhammer Quest
https://store.playstation.com/en-us/product/UP0822-CUSA06693_00-WARHAMMERQUESTNA
PS4
-50%
$9.99
$19.99
Warhammer Quest 2: The End Times
https://store.playstation.com/en-us/product/UP0822-CUSA18200_00-FGWJ34SV11Q6BVN1
PS4
-50%
$14.99
$29.99
Wasteland™ 2: Director's Cut
https://store.playstation.com/en-us/product/UP2028-CUSA02431_00-WASTELAND2GTYPS4
PS4
-53%
$14.09
$29.99
Waves Out!
https://store.playstation.com/en-us/product/UP0814-CUSA25299_00-7269252758178373
PS4
-65%
$3.49
$9.99
Way Down
https://store.playstation.com/en-us/product/UP0814-CUSA29518_00-7353592909439615
PS4
-47%
$7.94
$14.99
We Happy Few Digital Deluxe Edition
https://store.playstation.com/en-us/product/UP0292-CUSA09406_00-WEHAPPYFEWDD0000
PS4
-85%
$11.99
$79.99
We Sing
https://store.playstation.com/en-us/product/UP4389-CUSA05896_00-WESINGPS4US00001
PS4
-80%
$5.99
$29.99
We Sing Pop
https://store.playstation.com/en-us/product/UP4389-CUSA09429_00-WESINGPOPUS00001
PS4
-80%
$5.99
$29.99
We. The Revolution
https://store.playstation.com/en-us/product/UP4713-CUSA15425_00-WE0THEREVOLUTION
PS4
-70%
$5.99
$19.99
WeakWood Throne
https://store.playstation.com/en-us/product/UP4724-CUSA27893_00-2448965165032823
PS4
-50%
$2.49
$4.99
Wheel of Fortune®
https://store.playstation.com/en-us/product/UP0001-CUSA09059_00-WHEELOFFORTUNE01
PS4
-60%
$7.99
$19.99
Where Are My Friends?
https://store.playstation.com/en-us/product/UP1675-CUSA10676_00-SYPS4WHEREAREMYF
PS4
-80%
$1.19
$5.99
Who Wants to Be a Millionaire?
https://store.playstation.com/en-us/product/UP1475-CUSA23750_00-WWTBAM00000000US
PS4
-60%
$11.99
$29.99
Why Pizza?
https://store.playstation.com/en-us/product/UP1675-CUSA31527_00-SYPS4WHYPIZZA000
PS4
-30%
$3.49
$4.99
Why Pizza?
https://store.playstation.com/en-us/product/UP1675-PPSA05939_00-SYPS5WHYPIZZA000
PS5
-30%
$3.49
$4.99
Will Die Alone
https://store.playstation.com/en-us/product/UP4802-PPSA06720_00-1184694551822500
PS5
PS4
-30%
$3.49
$4.99
Windfolk: Sky is just the beginning
https://store.playstation.com/en-us/product/UP0814-CUSA24608_00-2003221430402775
PS4
-20%
$11.99
$14.99
Wintermoor Tactics Club
https://store.playstation.com/en-us/product/UP0134-CUSA17426_00-WINTERMOORTACTIC
PS4
-60%
$7.99
$19.99
WipEout Omega Collection
https://store.playstation.com/en-us/product/UP9000-CUSA07671_00-WIPEOUTOMEGA00US
PS4
-60%
$7.99
$19.99
Wizodd
https://store.playstation.com/en-us/product/UP3252-PPSA03925_00-JANDUSOFT0000001
PS5
PS4
-50%
$2.49
$4.99
WONDER BOY RETURNS REMIX
https://store.playstation.com/en-us/product/UP0287-CUSA16716_00-US203G06190DINJU
PS4
-50%
$7.49
$14.99
Worbital
https://store.playstation.com/en-us/product/UP3121-CUSA17641_00-WORB01US00000000
PS4
-66%
$4.41
$12.99
Word Mesh
https://store.playstation.com/en-us/product/UP5792-CUSA32760_00-2240854324987697
PS4
-60%
$2.79
$6.99
World of Warships: Legends – PS4 Torpedo Master
https://store.playstation.com/en-us/product/UP0680-CUSA13664_00-AMK0230000000000
-20%
$3.99
$4.99
World of Warships: Legends — PS5 Torpedo Master
https://store.playstation.com/en-us/product/UP0680-PPSA02219_00-AMK0230000000000
-20%
$3.99
$4.99
Worms Battlegrounds Alien Invasion
https://store.playstation.com/en-us/product/UP4064-CUSA00192_00-WORMSBGS00000001
PS4
-60%
$1.99
$4.99
Worms™ Battlegrounds
https://store.playstation.com/en-us/product/UP4064-CUSA00192_00-WORMSBGS00000000
PS4
-80%
$4.99
$24.99
Wukong
https://store.playstation.com/en-us/product/UP0814-CUSA25298_00-9388419463001040
PS4
-30%
$6.99
$9.99
Wytchwood
https://store.playstation.com/en-us/product/UP5223-CUSA31156_00-WYTCHWOODPS4SIEA
PS4
-35%
$12.99
$19.99
Xenon Racer
https://store.playstation.com/en-us/product/UP1470-CUSA13469_00-XENONRACER2030XR
PS4
-90%
$1.49
$14.99
Yet Another Zombie Defense HD
https://store.playstation.com/en-us/product/UP2387-CUSA18354_00-YAZDHD0000000000
PS4
-70%
$1.49
$4.99
Source – [MP1st]