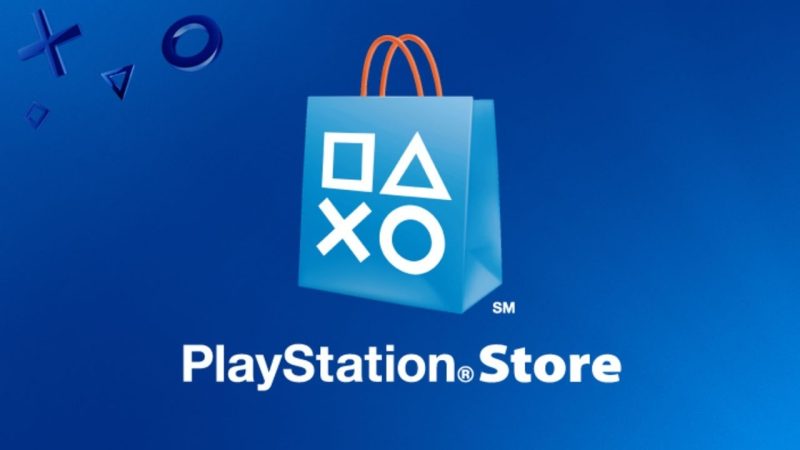 The PlayStation Store's latest sale for July, it's July Deals sale is now live, and that puts a whopping 373 titles on sale in that one sale alone.
There's also another Hot Deals sale going on in the store, and a Sci-Fi specific sale, which altogether puts more than 800 games on sale.
For those in the US, you can check out the prices for the July Deals sale right here.
PlayStation Store July Deals Sale Games List
---
Ace Attorney Turnabout Collection – $39.59 (34% off)
Aces of the Luftwaffe – Squadron – $5.99 (60% off)
Agatha Christie – Hercule Poirot: The First Cases – $20.99 (30% off)
Air Conflicts: Pacific Carriers – PlayStation®4 Edition – $9.99 (50% off)
Anthem™: Legion of Dawn Edition – $6.99 (90% off)
Assassin's Creed® The Ezio Collection – $11.99 (70% off)
Assassin's Creed® Valhalla + Immortals Fenyx Rising™ Bundle – $36.29 (67% off)
Assassin's Creed® Valhalla + Watch Dogs®: Legion Bundle – $36.29 (67% off)
Assassin's Creed Valhalla – Complete Edition – $62.99 (55% off)
Assassin's Creed Valhalla Ragnarök Edition PS4 & PS5 – $44.99 (55% off)
Assassin's Creed Valhalla: Dawn of Ragnarök – $27.99 (30% off)
Assassin's Creed® Odyssey Deluxe Edition – $19.99 (75% off)
Assassin's Creed® Odyssey Ultimate Edition – $29.99 (75% off)
Asterix & Obelix Slap them All! – $19.49 (35% off)
Asterix & Obelix XXL: Romastered – $13.49 (55% off)
Azur Lane: Crosswave – $19.99 (60% off)
Back 4 Blood: Deluxe Edition PS4 & PS5 – $44.99 (50% off)
Battlefield V Definitive Edition – $12.49 (75% off)
Battlefield™ 1 Revolution – $9.99 (75% off)
Ben 10: Power Trip – $17.99 (40% off)
Bioshock: The Collection – $9.99 (80% off)
Blood Bowl 2: Legendary Edition – $5.99 (80% off)
Borderlands Legendary Collection – $19.99 (60% off)
Brawlhalla All Legends (Current and Future) – $14.99 (25% off)
Brawlhalla Collectors Pack – $89.99 (10% off)
Brick Breaker – $4.99 (50% off)
Bus Simulator 21 – Extended Edition – $38.49 ( 30% off)
Bus Simulator: Official Map Extension – $7.79 (40% off)
Call Of Duty: Black Ops 4 – $19.79 (67% off)
Call Of Duty: Black Ops 4 – Digital Deluxe – $39.99 (60% off)
Call Of Duty: Modern Warfare Remastered – $19.99 (50% off)
CarX Drift Racing Online – $7.49 (75% off)
Catherine: Full Body – $9.99 (75% off)
Chocobo's Mystery Dungeon Every Buddy! – $15.99 (60% off)
Cities: Skylines – PlayStation 4 Edition – $9.99 (75% off)
Construction Simulator 2 US – Console Edition – $7.49 (50% off)
Cooking Simulator – Pizza – $6.99 (30% off)
Cricket 22 – $41.99 (20% off)
Crysis Remastered – $11.99 (60% off)
Crysis Remastered Trilogy – $32.49 (35% off)
Deathloop – $23.99 (60% off)
Deluxe Kit – $7.49 (25% off)
Demon Slayer -Kimetsu no Yaiba- The Hinokami Chronicles Core Add-on Bundle – $9.74 (35% off)
Demon Slayer -Kimetsu no Yaiba- The Hinokami Chronicles PS4 & PS5 – $35.99 (40% off)
Desperados III – $20.99 (65% off)
Devil May Cry 5 Deluxe + Virgil – $19.99 (50% off)
Disciples: Liberation Digital Deluxe Edition PS4 & PS5 – $41.99 (30% off)
Disagea 1 Complete – $19.99 (60% off)
Dishonored & Prey: The Arkane Collection – $39.99 (50% off)
Dishonored 2 – $11.99 (60% off)
Dishonored: Death Of The Outsider – $11.99 (60% off)
Dissidia Final Fantasy NT Digital Deluxe Edition – $15.74 (65%)
DLC "New Edition" – Escape Game Fort Boyard – $1.39 (30% off)
DOOM – $7.99 (60% off)
DOOM (1993) – $2.49 (50% off)
DOOM 3 – $4.99 (50% off)
DOOM 64 – $2.49 (50% off)
DOOM II (Classic) – $2.49 (50% off)
Doraemon Story Of Seasons – $14.99 (70% off)
Dragon Ball Fighterz Ultimate Edition – $17.59 (84% off)
Dragon Ball Z: Kakarot – $17.99 (70% off)
Dragon Ball Z: Kakarot Season Pass – $12.49 (50% off)
Dragon Ball Z: Kakarot Ultimate Edition – $47.49 (50% off)
Dungeon Defenders: Awakened – $22.49 (25% off)
Eiyuden Chronicle: Rising – $11.99 (20% off)
Empire Of Sin – $9.99 (75% off)
Escape Game For Boyard – New Edition – $20.99 (30% off)
Far Cry New Dawn Complete Edition – $24.99 (75% off)
Far Cry new Dawn Ultimate Edition – $32.49 (75% off)
Far Cry 3: Blood Dragon Classic Edition – $7.49 (50% off)
Far Cry 3 Classic Edition – $9.89 (67% off)
Farmer's Dynasty – $8.99 (70% off)
Fate/EXTELLA LINK – Digital Deluxe Edition – $29.99 (50% off)
Final Fantasy XII The Zodiac Age – $24.99 (50% off)
Fishing: Barents Sea Complete Edition – $11.99 (60% off)
Five Nights At Freddy's – $3.99 (50% off)
Focus Indies Bundle – Curse of the Dead Gods + Shady Part of Me + Aeon Must Die! – $19.99 (50% off)
G.I. Joe: Operation Blackout – $12.49 (75% off)
Gang Beasts – $8.99 (55% off)
Gear Club Unlimited 2 – Ultimate Edition – $27.99 (30% off)
Geometry Wars 3: Dimensions Evolved – $3.74 (75% off)
Gigantosaurus The Game – $14.99 (40% off)
Goat Simulator DLC Bundle – $4.99 (75% off)
GOD WARS Future Past – $7.49 (75% off)
Handball 21 – $19.99 (50% off)
Hitman 3 Deluxe Pack – $13.99 (60% off)
Hitman 3 Access Pass Hitman 1 GOTY Edition – $10.49 (65% off)
Hitman 3 Access Pass Hitman 2 Gold – $24.49 (65% off)
Hitman 3 Access Pass Hitman 2 Standard – $13.99 (65% off)
Hitman Trilogy – $39.99 (65% off)
Hunting Simulator – $2.99 (85% off)
Hunting Simulator 2 – $14.99 (70% off)
Ice Age Scrat's Nutty Adventure! – $17.99 (40% off)
Injustice: Gods Among Us Ultimate Edition – $4.99 (75% off)
Inside – $4.99 (75% off)
Iron Harvest – Complete Edition – $24.99 (50% off)
Is It Wrong to Try to Pick Up Girls in a Dungeon? Familia Myth Infinite Combate – $19.99 (50% off)
Jak and Daxter Bundle – $19.99 (50% off)
Journey To The Savage Planet – $14.99 (50% off)
Judgment – $19.99 (50% off)
Just Dance 2022 Deluxe Edition PS5/PS4 – $26.99 (55% off)
Kerbal Space Program Enhanced Edition – $9.99 (75% off)
King's Quest: The Complete Edition – $4.99 (80% off)
Knack 2 – $7.99 (60% off)
Knack – $7.99 (60% off)
L.A Noire – $19.99 (50% off)
LA-Mulana – $5.99 (60% off)
LA-Mulana 2 – $9.99 (60% off)
Lapis x Labyrinth – $9.89 (67% off)
LEGO Batman 3: Beyond Gotham Deluxe Edition – $5.24 (85% off)
LEGO Jurassic World – $4.99 (75% off)
Let's Sing 2020 Platinum Edition – $46.79 (40% off)
Let's Sing 2021 Platinum Edition – $44.99 (40% off)
Let's Sing Country – $24.74 (45% off)
Let's Sing Country Platinum Edition – $46.79 (40% off)
Let's Sing Queen – $21.99 (45% off)
Life Is Strange: True Colors Ultimate Edition PS5 & PS4 – $51.99 (35% off)
Life Is Strange: True Colors PS5 & PS4 – $29.99 (50% off)
Liftoff: Drone Racing – $9.99 (60% off)
Liftoff: Drone Racing Deluxe Edition – $11.99 (60% off)
Limbo – $2.49 (75% off)
Limbo & Inside Bundle – $6.99 (75% off)
Little Nightmares Complete Edition – $7.49 (75% off)
Little Nightmares II PS5 & PS4 – $14.99 (50% off)
Lords Of The Fallen – $4.99 (75% off)
Lords Of The Fallen Complete Edition DLC Bundle – $3.99 (75% off)
Lost Judgment Digital Deluxe PS5 & PS4 – $34.99 (50% off)
Mad Rat Dead – $23.99 (40% off)
Mafia II: Definitive Edition – $9.89 (67% off)
Mafia III: Definitive Edition – $9.89 (67% off)
Marvel's Avengers Endgame Edition – $26.99 (55% off)
Marvel's Guardians Of The Galaxy PS5 & PS4 – $29.99 (50% off)
Marvel's Spider-Man Game Of The Year Edition – $19.99 (50% off)
MediEvil – $14.99 (50% off)
MediEvil Digital Deluxe – $19.99 (50% off)
Metal Max Xeno – $9.99 (75% off)
MOBILE SUIT GUNDAM EXTREME VS. MAXIBOOST ON – $19.79 (67% off)
Monopoly Plus + Monopoly Madness – $22.49 (55% off)
Monster Energy Supercross – The Official Videogame 2 – $3.74 (85% off)
Monster Hunter World – $14.99 (25% off)
Monster Truck Championship – $11.99 (70% off)
Mordheim: City Of The Damned – $5.99 (70% off)
MudRunner – $5.99 (80% off)
Mutant Football League – $4.49 (70% off)
MXGP2 – The Official Motorcross Videogame – $1.49 (90% off)
My Hero One's Justice 2 Deluxe Edition – $19.99 (75% off)
My Little Riding Champion – $5.99 (70% off)
Naruto Shippuden: Ultimate Ninja Storm Trilogy – $9.99 (75% off)
Naruto Shippuden: Ultimate Ninja Storm 4 Deluxe Edition – $11.99 (85% off)
NBA 2K22 PS4 – $8.99 (85% off)
NBA 2K22 PS5 – $10.49 (85% off)
Need For Speed Heat – $11.99 (80% off)
Need For Speed Hot Pursuit Remastered – $7.99 (80% off)
NEO: The World Ends With You – $29.99 (50% off)
NERF Legends – $14.99 (70% off)
NHL 22 X-Factor Edition – $29.99 (70% off)
Paw Patrol Bundle – $35.99 (40% off)
Payday 2: Crimewave Edition – $3.99 (80% off)
Persona 5 Royal – $23.99 (60% off)
Persona 5 Royal Ultimate Edition – $34.99 (65% off)
Persona 5 Strikers – $23.99 (60% off)
Pillars Of Eternity: Complete Edition – $14.99 (70% off)
Planet Coaster: Console Edition – $17.49 (65% off)
Port Royale 4 – Extended Edition – $27.49 (50% off)
Prey – $14.99 (50% off)
Prey: Mooncrash – $9.99 (50% off)
Puyo Puyo Tetris 2 PS5 & PS4 – $9.99 (75% off)
Pyre – $5.99 (70% off)
Quake – $4.99 (50% off)
Race With Ryan – $14.99 (40% off)
Railway Empire The Complete Edition – $25.99 (35% off)
Resident Evil 2 – $15.99 (60% off)
Resident Evil 3 – $15.99 (60% off)
Resident Evil 7 Biohazard – $9.99 (50% off)
Resident Evil Village & Resident Evil 7 Complete Bundle PS5 & PS4 – $51.99 (35% off)
Resident Evil Village PS5 & PS4 – $29.99 (50% off)
Ride 2 – $2.99 (90% off)
Ride 2: Special Edition – $4.99 (90% off)
Riders Republic Deluxe Edition – $31.99 (60% off)
Riders Republic Ultimate Edition PS5 & PS4 – $47.99 (60% off)
Rims Racing Ultimate Edition PS5 & PS4 – $39.99 (50% off)
Risk Of Rain 2 – $6.24 (75% off)
Rogue Lords – $20.99 (30% off)
Roguebook – $20.99 (30% off)
Roman Rumble In Las Vegum Asterix & Obelix XXL 2 – $7.49 (85% off)
RPG Maker MV – $19.99 (60% off)
Rugby 22 – $24.99 (50% off)
Sakura Wars Digital Deluxe Edition – $23.99 (70% off)
Scott Pilgrim vs The World: The Game Complete Edition – $4.94 (67% off)
Senran Kagura Burst Re:Newal – $11.99 (60% off)
Senran Kagura Burst Re:Newal Tailor-Made Edition – $15.99 (60% off)
Sherlock Holmes Essentials Bundle – $39.99 (60% off)
Shin Megami Tensei III Nocturne HD Remaster – $24.99 (50% off)
Slime Rancher – $5.99 (70% off)
Sniper Ghost Warrior Contracts & SGW3 Unlimited Edition – $17.99 (70% off)
SNK 40th Anniversary Collection – $19.99 (50% off)
Sonic Colors: Ultimate Digital Deluxe – $26.99 (40% off)
Soulcaliber VI – $8.99 (85% off)
Soundfall – $20.99 (30% off)
Space Hulk: Deathwing – Enhanced Edition – $7.49 (75% off)
Star Wars Jedi: Fallen Order Deluxe Edition – $14.99 (70% off)
Stranded Deep – $8.99 (55% off)
Street Power Soccer – $7.49 (75% off)
Styx: Master Of Shadows – $9.99 (50% off)
Super Monkey Ball Banana Mania PS5 & PS4 – $25.99 (35% off)
Sword Art Online Alicization Lycoris – $20.99 (65% off)
Tales Of Arise Deluxe Edition PS5 & PS4 – $50.99 (40% off)
Tekken 7 Definitive Edition – $29.99 (75% off)
Tennis World Tour 2 – $11.99 (70% off)
Tennis World Tour 2 Complete Edition – $14.99 (70% off)
The 25th Ward: The Silver Case – $9.89 (67% off)
The Centennial Case: A Shijima Story PS5 & PS4 – $34.99 (30% off)
The Dark Pictures Anthology: Little Hope – $11.99 (60% off)
The Dark Pictures Anthology: Man Of Medan – $8.99 (70% off)
The Elder Scrolls V: Skyrim Special Edition PS5 & PS4 – $19.99 (50% off)
The Fisherman: Fishing Planet – $11.99 (70% off)
The Heavy Rain & Beyond: Two Souls Collection – $15.99 (60% off)
The Jackbox Party Pack – $9.99 (60% off)
The Legend Of Heroes: Trails Of Cold Steel III – $26.99 (55% off)
The Silver Case – $9.99 (50% off)
The Sinking City – $9.99 (80% off)
The Sinking City PS5 – $14.99 (70% off)
The Surge 2 – $10.19 (66% off)
The Ultimate Sonic Bundle – $41.99 (30% off)
The Walking Dead: Saints & Sinners Standard Edition – $23.99 (40% off)
Tom Clancy's Rainbow Six Extraction PS5 & PS4 – $19.99 (50% off)
Tom Clancy's Ghost Recon Breakpoint Gold Edition – $24.99 (75% off)
Tom Clancy's Rainbow Six Siege Ultimate Edition – $49.99 (50% off)
Tomb Raider: Definitive Survivor Trilogy – $19.99 (60% off)
Trials Of Mana – $24.99 (50% off)
Trivial Pursuit Live! 2 – $12.99 (35% off)
Tropico 6 Next Gen Edition – $29.99 (40% off)
TT Isle Of Man: Ride On The Edge 2 – $11.99 (70% off)
Unravel Yarny Bundle – $5.99 (80% off)
Utawarerumono: Prelude to the Fallen – $29.99 (50% off)
Utawarerumono: ZAN – $23.99 (60% off)
Valentino Rossi The Game – $1.49 (90% off)
Vampire: The Masquerade – Swansong – $29.99 (50% off)
Vermintide 2: Back To Ubersreik – $4.99 (50% off)
Vermintide 2 – Shadows over Bögenhafen – $4.99 (50% off)
void TRRLM(); //Void Terrarium – $12.49 (50% off)
void tRrLM();++ //Void Terrarium++ – $23.99 (40% off)
Warhammer 40,000: Inquisitor – Martyr Complete Collection – $17.49 (75% off)
Warhammer Bundle: Mordheim and Blood Bowl 2 – $8.99 (70% off)
Warhammer Vermintide – The Ultimate Edition – $4.99 (90% off)
Warhammer: Chaosbane Complete DLC Collection – $8.99 (70% off)
Warhammer: Vermintide 2 – $5.99 (80% off)
Warhammer: Vermintide 2 – Premium Edition – $8.99 (80% off)
Warhammer: Vermintide 2 – Ultimate Edition Bundle $10.99 (80% off)
Watch Dogs: Legion Gold Edition PS5 & PS4 – $24.99 (75% off)
Werewolf Apocalypse: Earthblood – $12.49 (75% off)
WRC 10 FIA World Rally Championship – $14.99 (70% off)
WWE 2K Battlegrounds – $15.99 (60% off)
Yakuza: Like A Dragon Legendary Hero Edition PS5 & PS4 – $31.49 (65% off)
Yakuza: Like A Dragon PS5 & PS4 – $23.99 (60% off)
Ys: Memories Of Celceta Digital Deluxe Edition – $19.99 (50% off)
Source – [MP1ST]