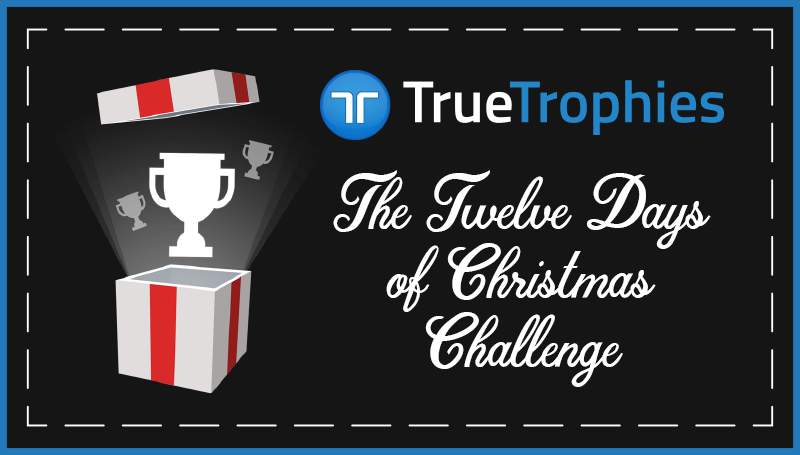 TrueTrophies, the gaming website that boasts extensive guides for PlayStation Trophies, is running a fun '12 Days of Christmas' challenge.
Every day until the 12th of December, there's a set of mini-challenges to complete which must be completed in order by the end of the month.
Did you know you change PlayStation Trophies for PSN credit?
Each challenge revolves around PlayStation Trophies. For example, challenge 1 required players to 'complete the base trophy list in a single game', while challenge 4 asked players to unlock trophies that start with the letters N.O.E.L.
It's a great way to get the PlayStation community involved in some good old fashioned trophy hunting while earning much kudos if you manage to complete all the challenges.
For more details, check out TrueTrophies, or visit the 12 Days of Christmas hub where you can see a complete list of mini-challenges so far.