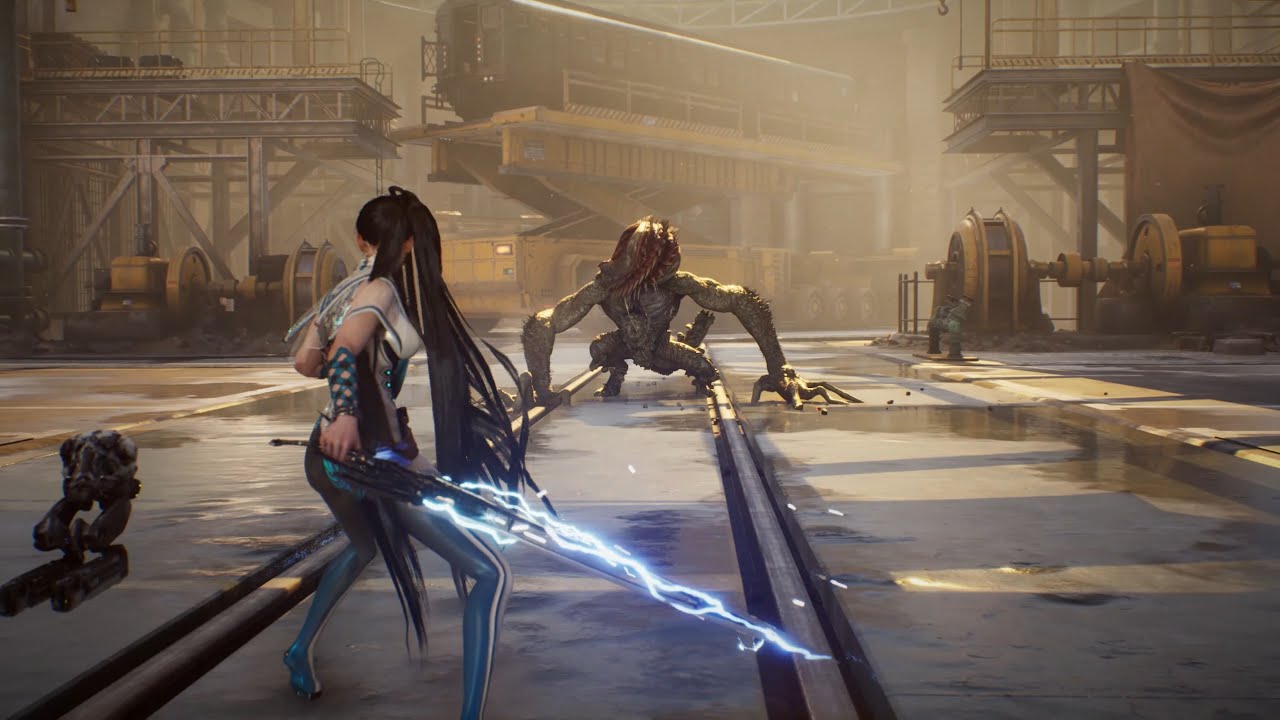 Project Eve just got an incredible showcase of gameplay during the PlayStation Showcase 2021, giving players a look at some of the high octane, Devil May Cry and early-God Of War like combat.
The trailer was pure spectacle from start to finish, as SHIFTUP Studios really let Eve shine with elaborate finishes to giant, eccentric and amazing creatures as intriguing as they are hideous and terrifying.
You can check out the trailer for Project Eve coming to PS5 for yourself, right here:
Unfortunately there was no reference to a release date made so we don't know when we'll have Project Eve in our own hands, though it does seem like it will be worth the wait, at least from the gameplay shown today.
Trailers can be deceiving so the real test will of course come when we can actually play the game, but it is still listed as gameplay footage captured from PS5, so we can be at least a little hopeful.
Source – [YouTube]