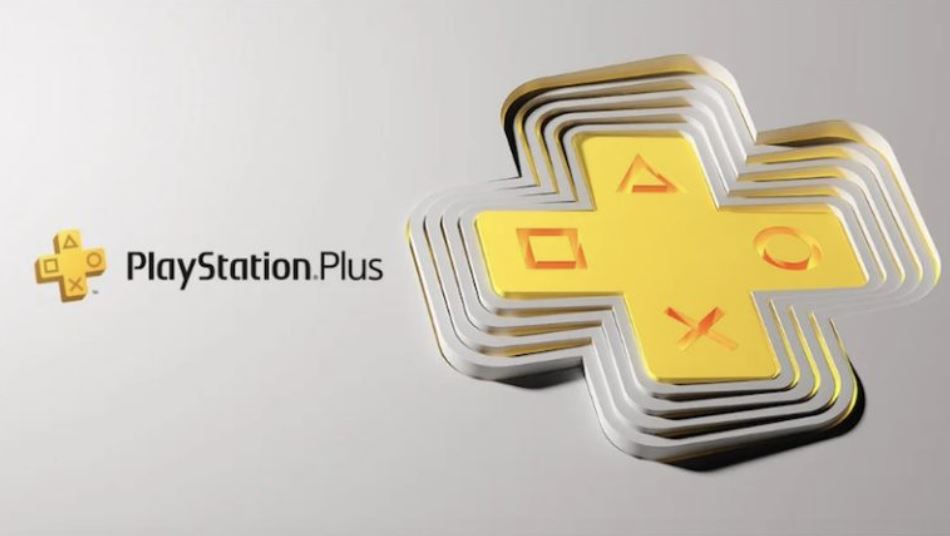 The PS Plus Essential January 2023 PS4, PS5 games are now available to download! The PS Plus Essential January 2023 PS4 and PS5 games are as follows:
In case you missed it, Sony confirmed that it will be removing 10 PS4 games from the PS Plus Extra tier in January. Don't forget you can also catch our full list of all games that have been added to PS Plus Premium tier right here. You can also take a look at future upcoming PS4 and PS5 titles which might be added to PlayStation Plus in the feature by swinging over to our 2023 PS4, PS5 and PSVR2 release date page.
You can catch a synopsis and trailer for each of the PS Plus Essential January 2023 PS4 and PS5 games below.
PS Plus Essential January 2023 PS4, PS5 Games List
---
PS Plus Essential January 2023 – Star Wars Jedi: Fallen Order
"A galaxy-spanning adventure awaits in Star Wars Jedi: Fallen Order, a new third-person action-adventure title from Respawn Entertainment. This narratively driven, single-player game puts you in the role of a Jedi Padawan who narrowly escaped the purge of Order 66 following the events of Episode 3: Revenge of the Sith. On a quest to rebuild the Jedi Order, you must pick up the pieces of your shattered past to complete your training, develop new powerful Force abilities and master the art of the iconic lightsaber – all while staying one step ahead of the Empire and its deadly Inquisitors.
While mastering your abilities, players will engage in cinematically charged lightsaber and Force combat designed to deliver the kind of intense Star Wars lightsaber battles as seen in the films. Players will need to approach enemies strategically, sizing up strengths and weaknesses while cleverly utilizing your Jedi training to overcome your opponents and solve the mysteries that lay in your path.
Star Wars fans will recognize iconic locations, weapons, gear and enemies while also meeting a roster of fresh characters, locations, creatures, droids and adversaries new to Star Wars. As part of this authentic Star Wars story, fans will delve into a galaxy recently seized by the Empire. As a Jedi hero-turned-fugitive, players will need to fight for survival while exploring the mysteries of a long-extinct civilization all in an effort to rebuild the remnants of the Jedi Order as the Empire seeks to erase the Jedi completely."
PS Plus Essential January 2023 – Axiom Verge 2
"This long awaited sequel expands on the universe with completely new characters, abilities, and gameplay. Indra, the billionaire behind the worldwide Globe 3 conglomerate, heads to Antarctica to investigate the disappearance of her daughter, but ultimately finds herself in an entirely different reality, infected by parasitic machines that both aid and confound her. Where is she? Who is the mysterious person goading her from the other end of the computer terminal?
Explore an alternate Earth-like world, replete with the ruins of an ancient, high-tech civilization. Hack machines. Battle monsters. Use your remote drone to enter the Breach, a parallel but connected reality that is filled with its own dangers. You'll want to search every inch for the hidden items and upgrades you need to survive."
PS Plus Essential January 2023 – Fallout 76
Bethesda Game Studios, the award-winning creators of Skyrim and Fallout 4, welcome you to Fallout 76. Twenty-five years after the bombs fell, you and your fellow Vault Dwellers—chosen from the nation's best and brightest – emerge into post-nuclear America on Reclamation Day, 2102. Play solo or join together as you explore, quest, build, and triumph against the wasteland's greatest threats. Explore a vast wasteland, devastated by nuclear war, in this open-world multiplayer addition to the Fallout story. Experience the largest, most dynamic world ever created in the legendary Fallout universe.
The Nuka-World on Tour travelling road show has made a stop in Appalachia! Head to the fairgrounds West of Lake Reynolds in the Ash Heap for a load of fun with three new public events, carnival games at the Nuka-cade, and a massive creature threatening to ruin the festivities.
Let us know what you think of the PS Plus Essential January 2023 PS4 and PS5 games below.
Source: Dealabs.com