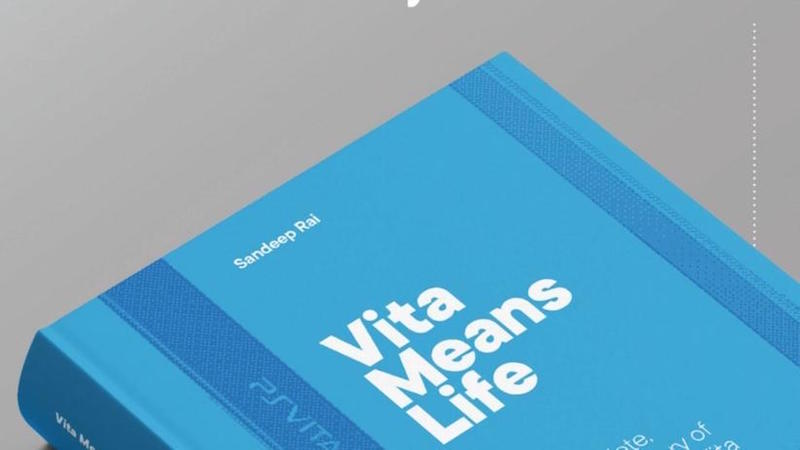 PlayStation Vita turns 10 in Japan next month, and to celebrate the handheld's anniversary, Sandeep Rai has taken to Kickstarter with Vita Means Life, a 400-page hardback book chronicling the entire history of the Sony's handheld gaming device.
Rai has set a goal of £6,000 for his book, and has already eclipsed the £17,600 mark, so it's already off to a good start. According to the blurb, Vita Means Life will "take a look back at the events that shaped the fortunes of the format, from its well-received announcement to its rocky launch."
Vita Means Life is actually a compilation of three books that Rai has previously penned, and has been fleshed out with "new material" to bring it up to date. Rai plans to split the final product into four sections, which will cover a number of topics including hardware, interviews, retrospectives, and a library of every single released PS Vita game released in Western regions.
Related Content – Sony PS5 Complete Guide – A Total Resource On PlayStation 5
Vita Means Life is scheduled for release in April 2022, and there's currently three stretch goals including an enhanced e-book and collector's handbook. If you're interested in supporting Rai's project, then you can put £27 towards a physical and digital copy.
[Source – Vita Means Life Kickstarter]