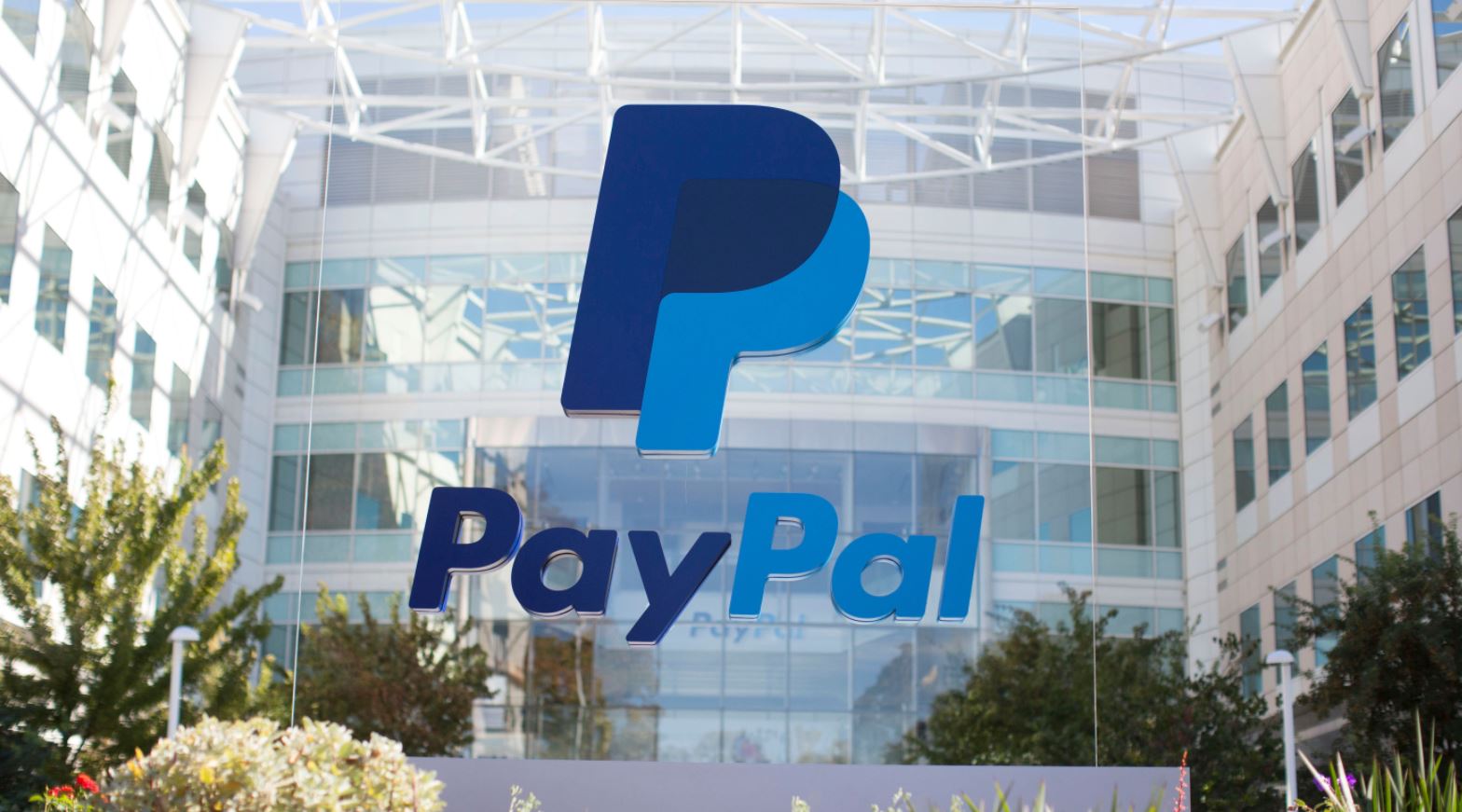 The PS3, PSP, and PS Vita will all stop accepting payments through card and PayPal from January 1, 2021 in Europe due to the Revised Payment Services Directive which will go into effect. This means that the only way to purchase games will be with pre-paid wallet top-ups bought at retailers.
This Directive from the European Union is a new requirement asking banks to have Strong Customer Authentication (SCA) applied to them, which the PS3, PSP, and PS Vita PlayStation Store's don't and won't support. This means that all credit card payments and those made through a service such as PayPal will not be accepted.
This will go into effect on January 1, 2020, in a number of regions and roll out over time to other members of the European Union. Once it has taken effect an error message will be displayed when trying to make a purchase with a card. And, these purchases will need to be made on the system, as the mobile and web PlayStation Stores do not support PS3, PSP, and PS Vita purchases.
We don't yet know how this will affect UK customers as the country will leave the European Union on January 1, 2021, and without a deal stuck finalising what will happen at the end of the transition period things are up in the air right now.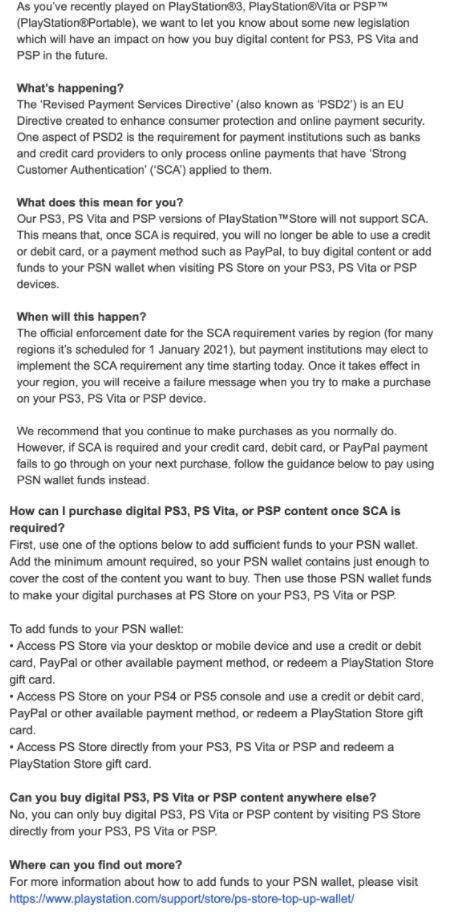 All of this was spotted on Twitter and the image, which we assume was sent to someone via email, detailing the change of policy was shared on ResetEra. What are your thoughts on this change and how much will this affect your purchases on these legacy systems?
Source – [ResetEra]