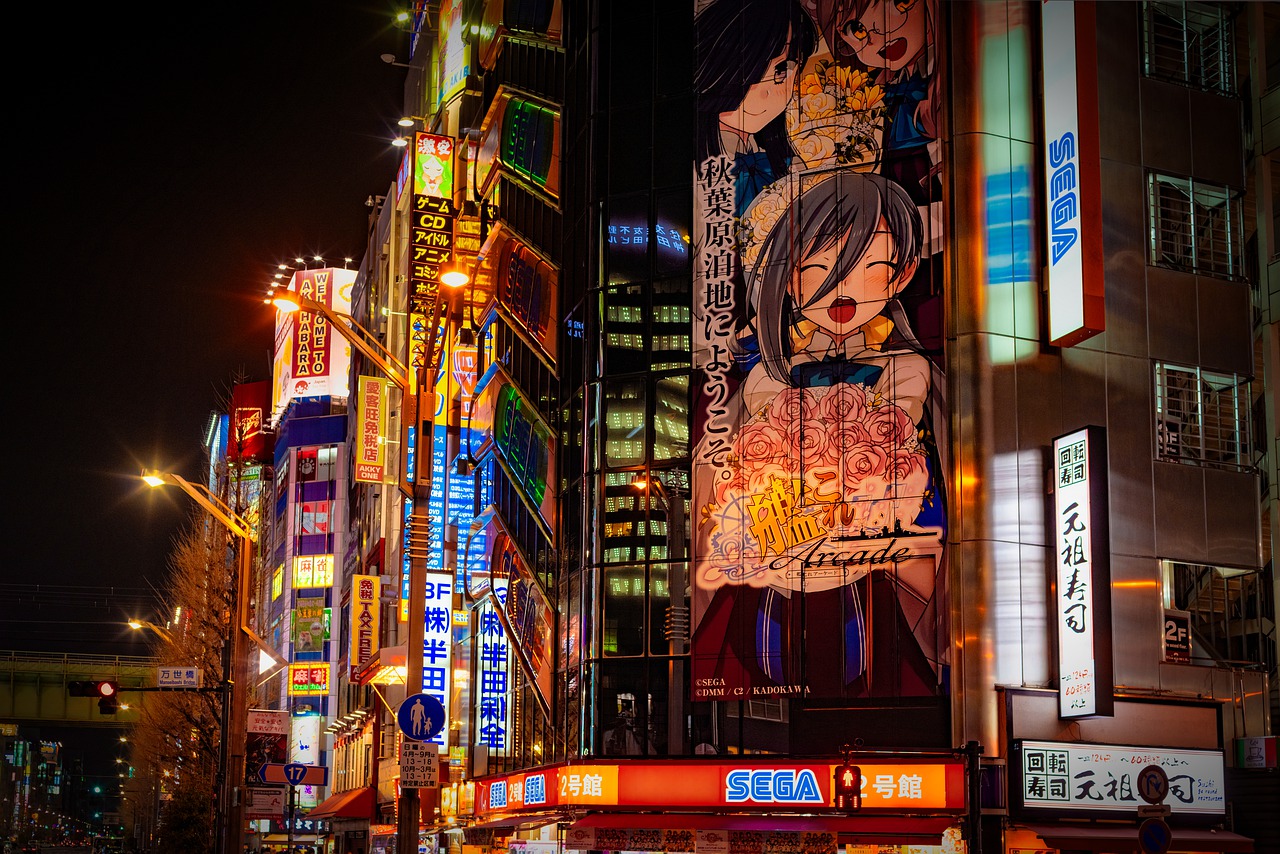 Without Japan's contributions, we would not have the video game industry we have today. And while we all know that there are a multitude of excellent Japanese games available for PS4, you may be unaware of the number of PS4 games that are actually set in Japan. So, here is a look at our favorite six.
Nioh
Plenty of consoles and platforms other than PS4 have great games set in Japan. There are even fun Japanese-themed slot games like Matsuri, which is available at カスモ (Casumo) online casino. However, some of the very best games set in Japan can be found on PS4. And Nioh is one of them. The action role-playing video game is set in a fictionalized version of the year 1600 when Japanese clans were at war. The plot of Nioh follows an Irish sailor called William Adams as he pursues the evil sorcerer Edward Kelley in Japan. But complications emerge with the appearance of the flourishing yōkai, who are a class of supernatural monsters, demons, and spirits from real Japanese folklore.
Akiba's Trip: Undead & Undressed
The Akihabara area in Tokyo is widely considered to be the heartland of Japanese modern popular culture. It is renowned for video games, anime, manga, and electronics. But you do not need to go all the way to Japan to explore the district. In the action-adventure game Akiba's Trip: Undead & Undressed, you can buy items from shops, eat food at maid cafés, and play games. Alternatively, you can head to the battle arena and improve your fighting skills to take on the evil creatures known as synthesizers, who prey on Akihabara's patrons.
Sekiro: Shadows Die Twice
This fantastic action-adventure game follows a shinobi who is known as Wolf. The story follows his attempts to defeat a samurai clan who has kidnapped his lord. Sekiro: Shadows Die Twice is set in a fictionalized version of Japan during the Sengoku period. So, you will come across plenty of references to Buddhist philosophy and mythology. The gameplay focuses on exploration, stealth, and combat. There is a particular emphasis on battling bosses. Sekiro: Shadows Die Twice has won several awards, including Game of the Year.
Toukiden Kiwami
Toukiden Kiwami is an enhanced version of the 2013 game Toukiden: The Age of Demons. It was launched in the west on PS4 in 2015. The new version of the action role-playing game has double the amount of content of the original. It features two new characters, new character abilities, twice the amount of demons, new equipment, additional weapons, and an extended storyline. The game takes place in divided zones that represent different periods of Japanese history. They include the zone called the Age of Grace, which is based on Japan's Nara period, and the Age of Chaos, which represents the Meiji Restoration. This monster-hunting game showcases Japan like no other.
Yakuza 6: The Song of Life
Developed and published by Sega specifically for PS4, Yakuza 6: The Song of Life is an action-adventure game set in an open world environment, played from a third-person perspective. Despite its name, it is the seventh installment in the popular Yakuza series. Set in modern-day Japan, it is full of Japanese pastimes like karaoke and baseball. But the game also showcases some of Japan's most beautiful locations. You will come across temples, cable cars, and the pretty seaside town of Onomichi. Indeed, by playing Yakuza 6: The Song of Life, you can feel like you are a real-life tourist in Japan.
Persona 5
Persona 5, the sixth installment in the Persona series, which is part of the larger Megami Tensei series, is widely considered one of the greatest role-playing games of all time. And it has won multiple awards to prove it. The RPG takes place in modern-day Tokyo. The story follows a high school student who is known by the name Joker. Over the course of the school year, Joker and other students gain special powers and become a secret group of vigilantes called the Phantom Thieves of Hearts. The group then explores the supernatural realm known as the Metaverse, which was born from humanity's subconscious desires. Their mission? To steal malevolent intentions from adults' hearts, of course.