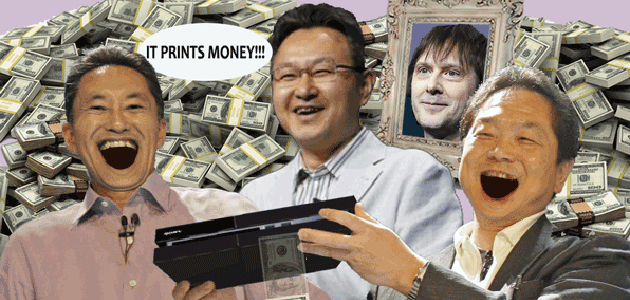 Sony are no doubt full of late festive cheer as the PS4 had yet another Merry Christmas with nearly 6 million consoles sold over the holiday period. That was boosted further by software sales that reached a stellar 55.9 million over the same time frame.
It's down on 2016's console sales haul for the same period. Yet considering it was up against the insanely popular Nintendo Switch, and the powerful Xbox One X this time, that's still a staggeringly high number.
As if that wasn't enough reason for Sony to be feeling jolly, the company announced that lifetime sales of the PS4 have reached 73.6 million as of December 31, 2017.
For perspective, that puts it just over 10 million sales off both PlayStation 3 (83.6m) and Xbox 360 (84m). The figure means it currently sits as the fifth highest selling PlayStation console of all time.
It currently needs another nine million to go past the fourth placed PlayStation Portable. It does have some way to go to top the PlayStation 2's rule on 155 million though. Nothing a few price cuts can't fix, eh Sony?
John Kodera, President and CEO of Sony Interactive Entertainment had a bit to say about the console's success. He even chucked in PS plus subscription numbers.
"Thanks to the continued support from our fans across the globe, we are honored to announce remarkable sales during the holiday season," "PlayStation Network continues to demonstrate spectacular growth, with the number of PlayStation Plus subscribers surpassing 31.5 million, and PS Store recording its largest-ever monthly sales of content in December 2017.

I would like to express my deepest gratitude to our community and our partners for helping us achieve such phenomenal milestones. We promise our unwavering commitment to bring more amazing experiences to our fans, including exclusive games and innovative network services, as PS4 continues to flourish as the best place to play."
Splendid stuff. It's difficult to imagine 2018 not being another great year for PS4. With exclusives such as Spider-Man, God of War, and Dreams coming, and PSVR promising to grow further, it's increasingly likely that PS4 will join the 100 million club alongside the PlayStation and PlayStation 2.