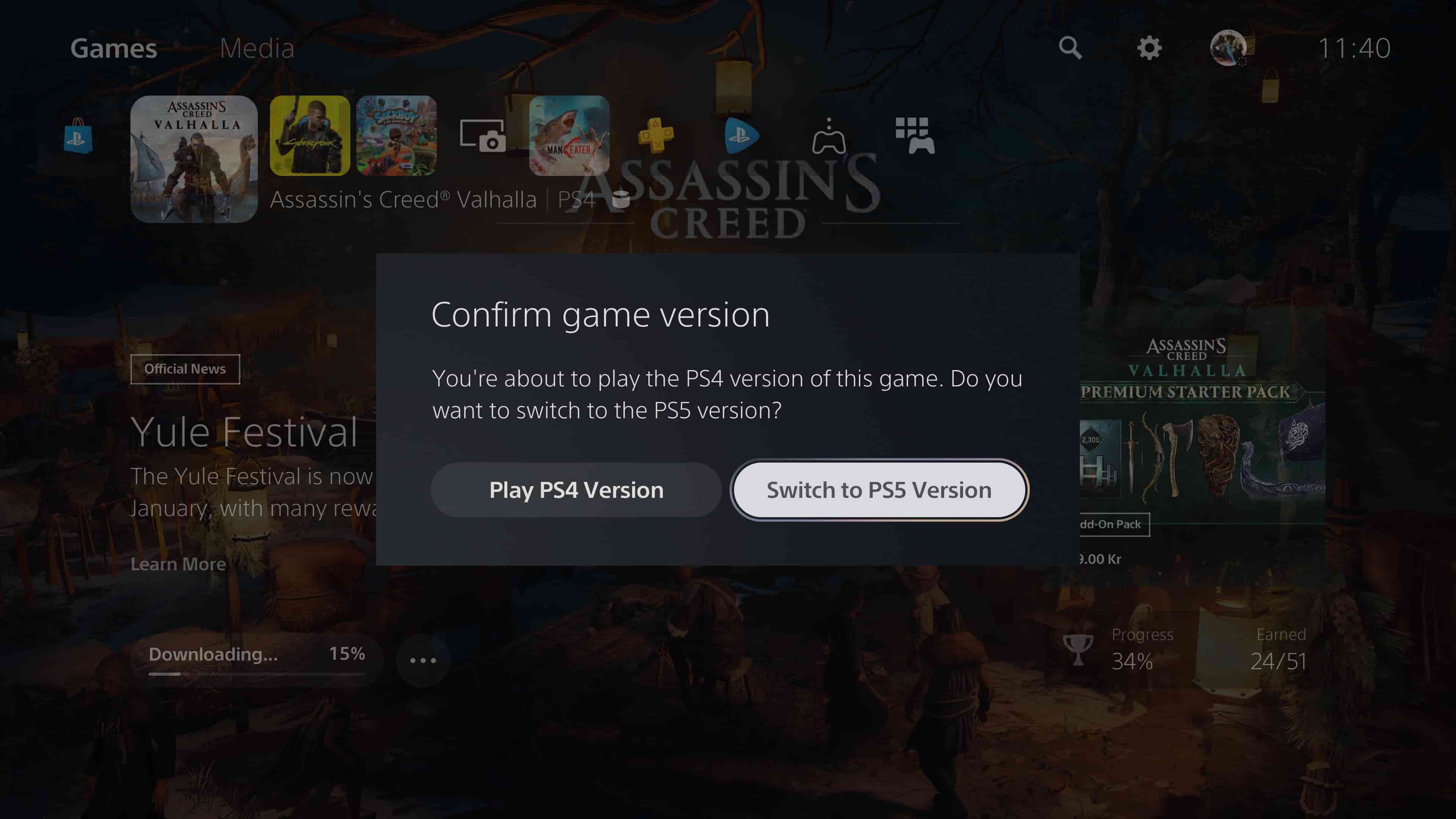 Sony Interactive Entertainment has finally implemented a new PS5 update that helps to clear up any confusion regarding what versions of a cross-generation game you are wanting to play.
Thanks to this, you are now able to check which version of a game – PS4 or PS5 – you are about to access. Previously, users found themselves grabbing the wrong version of a specific title as Sony didn't make it clear what version of a game they were about to play.
Now, when you choose to start up a PS4 version of a game when the next-generation version is also on your system, it will cause a message to pop up giving you the chance to switch to the version they want.
Related Content – Sony PS5 Complete Guide – A Total Resource On PlayStation 5
This is obviously a welcome addition to the PS5's overall user interface, which to be fair offers an incredibly smooth experience for console owners.
[Source – Tidux on Twitter]