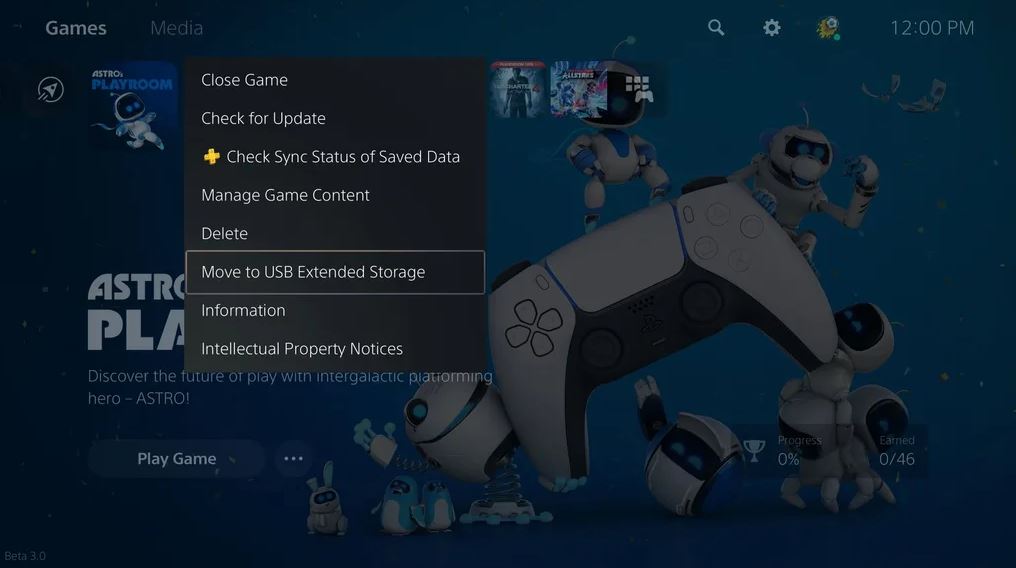 Sony has detailed the first PS5 system software update which will allow you to store PS5 games on extended storage such as external USB drives and make a variety of changes to the Game Base. The update will launch tomorrow, April 14.
The first major update is the ability to store PS5 games on compatible external USB drives, with you able to transfer games from your internal storage to this drive. You cannot directly download games onto an external USB from the Store, but you can transfer them. As PS5 games are designed to take advantage of an SSD, you cannot play games from this external storage, only store them for future use.
This new update will also provide cross-generation Share Play, allowing PS4 and PS5 players to use the feature together. This means PS4 players can try PS5 games through Share Play and vice versa. The option to join a game session will now appear on PS4 and PS4 consoles in the Share Play tab, serving as a shortcut to gameplay sessions.
This system software update also brings enhanced personalisation options to the Game Pase. The menu has been improved for quicker access to key features and you can now easily switch between Parties and your friends. Notifications can also now be turned on and off for parties.
Related Content – Sony PS5 Complete Guide – A Total Resource On PlayStation 5
You can now disable Game Chat or adjust players' volumes individually, choose to pre-download game updates for games, providing developers enable this feature and your console is set to "Automatic Updates or in rest mode." You can now customise your game library by searching and hiding games, zoom in on the screen, and see a new Trophy and Stats screen. This news screen will show your level and current trophies at a glance. You can also set the system to only capture trophy screenshots and videos of a certain rarity, to save on space.
All of this will launch tomorrow, April 14. What are your thoughts on the first big software update for PS5?
Source – [PlayStation Blog]