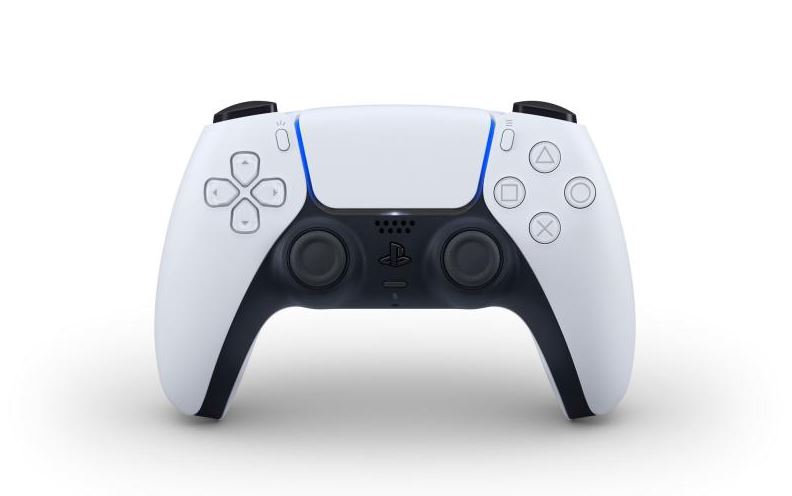 Sony Interactive Entertainment fully unveiled the PS5 DualSense controller overnight, offering our first look at the DualShock 4 successor that's set to usher in a new generation of gaming for the console maker. It's sleek, packed with features, and as expected, looks more than just a bit familiar.
As such, here's everything you need to know about the PS5 DualSense controller. We'll be updating this article with more info, so stay tuned.
PS5 DualSense – Design
As previously hinted at in various leaks, the DualSense – aka DualShock 5, as let's face it, people will call it that – looks very similar to the DualShock 4 in terms of basic aesthetics. Obviously, the design has been refined and iterated upon, but if you look at the image, it's still unmistakably cut from the same cloth as the previous generations of PlayStation controllers.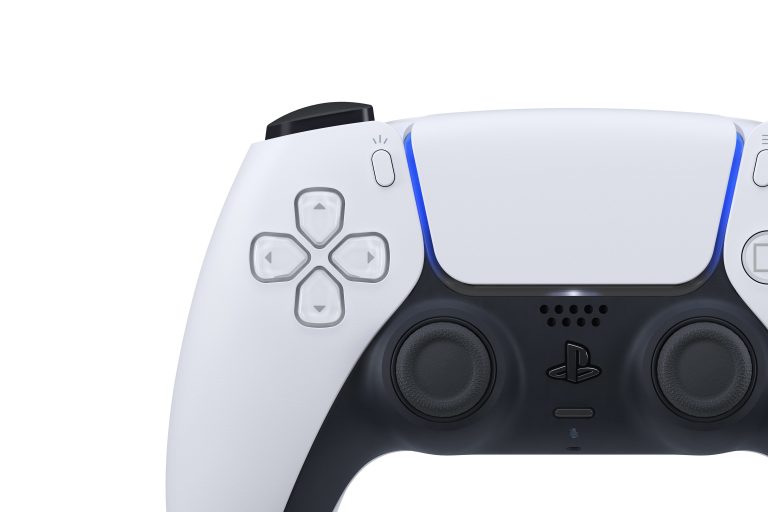 PS5 DualSense – Haptic Feedback
One of the most exciting features about the DualSense is its inclusion of haptic feedback triggers. This affords users a far greater level of immersion than before, more so than the standard rumble feature. An example is that you'll 'feel' the difference when driving on rough surfaces in a driving game, or navigating slippery surfaces on foot.
Related Content – PS5 Full Tech Specs Revealed By Mark Cerny
Our goal with DualSense is to give gamers the feeling of being transported into the game world as soon as they open the box. We want gamers to feel like the controller is an extension of themselves when they're playing – so much so that they forget that it's even in their hands!
This also extends to the shoulder buttons too. There's more feedback during gameplay, so if you're wielding a specific weapon, you'll be able discern the difference when, say, lining up a shot with a bow and arrow compared to shooting a regular firearm.
PS5 DualSense – Touchpad
Returning from the DualShock 4 is the Touchpad, although Sony had conceded that it wasn't used perhaps as much as it would have liked. Not much has been detailed about the DualSense's version, but we presume Sony will want to get developers more involved in supporting the feature this time around.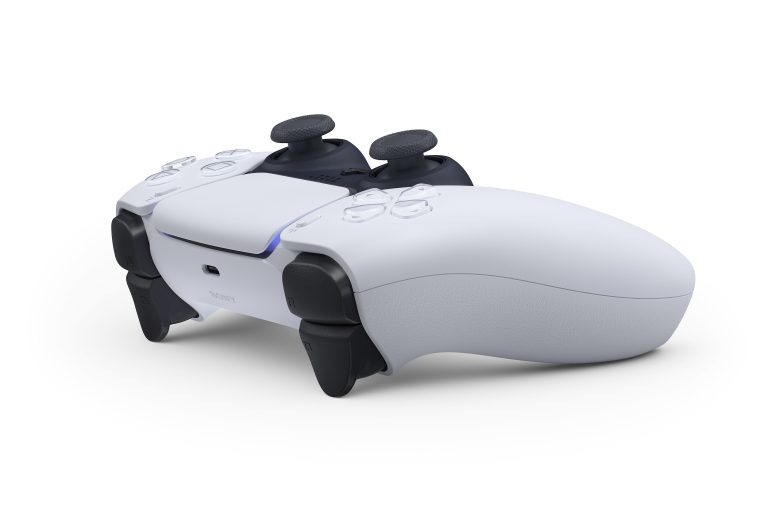 PS5 DualSense – Microphone
Don't own a headset but want to communicate with players? DualSense has you covered, as its built-in microphone allows you to have a natter with fellow gamers without forking out for a headset. Don't worry though, there's still an audio jack for those of you who wish to plug in your own device.
PS5 DualSense – Create Button
Sony has opted to eschew the Share button on the DS4 in favour of a new Create button. However, don't worry, as this sounds like it will do all the Share button did and more. Here's what we know so far:
With Create, we're once again pioneering new ways for players to create epic gameplay content to share with the world, or just to enjoy for themselves.
PS5 DualSense – Price
The PS5 DualSense price has yet to be announced as you would probably have guessed. The DualShock 4 retailed for £49.99 at launch back in 2013, so we imagine it will cost the same, perhaps a little more considering the amount of new features built into it.