The new update to bring VRR support to the PS5 that PlayStation officially revealed would be coming this week only yesterday – is actually already here, it would seem. Plus, you may have it already without knowing.
I certainly did – the new update brings support for variable refresh rate, and you don't even need to download it. As spotted by a user on Reddit, a quick settings check and a restart is all you need to make the option appear, if it hasn't already.
Firstly, make sure that your console's software number is 22.01-05.02.00.03, something you can check by going into your Settings, then System, System Software, and then Console Information.
If you're on that software number, and aren't seeing the option to turn on VRR in your Screen and Video settings, then ensure your tv/monitor has whatever VRR format it supports enabled, and restart your console.
Following that, you should see the option to enable VRR in your Screen and Video settings, under the Video Output menu.
I can confirm this method worked for me, despite my tv not actually supporting VRR. It does have a "Game Mode", which I enabled, and then restarted my console.
For those like me, you'll simply get a message telling you your tv is incompatible, if no VRR format is supported.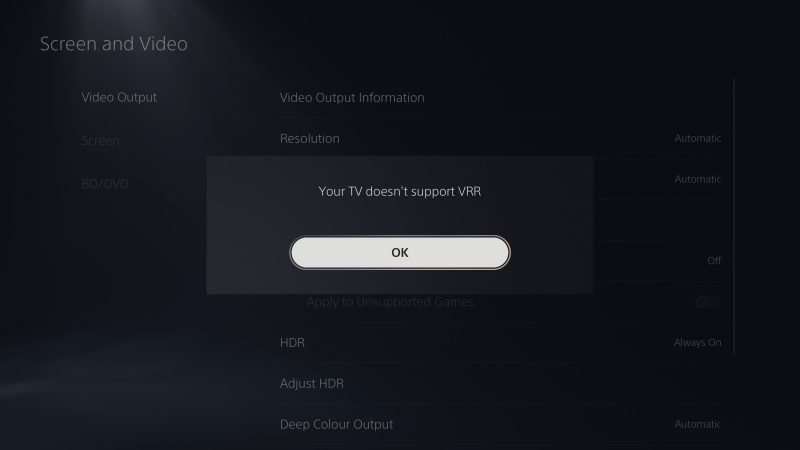 If you do have a tv/monitor that supports VRR, here are some games you can check out that have already been patched to support the feature.
Source – [Reddit]